Are you searching for the best neighborhood in Bellingham, WA?
Check out all of the homes for sale in Bellingham, WA!
If you're considering a move to Bellingham contact us so we can help with find the right location!
Bellingham, WA (located in the northwestern part of the state) is a diverse, vibrant city with something for everyone. From family-friendly neighborhoods to a bustling downtown, Bellingham has a wide range of different neighborhoods to explore and call home.
What is the best neighborhood in Bellingham, WA?
If you are moving to the Bellingham area, you can't go wrong with this great city and surrounding county. To help you learn a bit more about each area and what they offer, check out our complete guide to all of neighborhoods and areas below.
Bellingham has come a long way since its incorporation in November 1903. It started as a pioneer town and has now transformed into a thriving mini-metropolis. Bellingham was once a combination of four different towns, namely Whatcom (also known as "Old Town"), Fairhaven (the historic district), Sehome (now the downtown area of Bellingham), and Bellingham (previously the Boulevard Park area). Due to this amalgamation, certain parts of Bellingham appear different from others. If you're fond of Victorian-style architecture, you'll love the Fairhaven Historic District, which boasts colorful 19th-century architecture, boutiques, and cafes. For more information about Bellingham, check out our "Before you move to Bellingham" page.

Gorgeous views of the bay and surrounding San Juan islands, along with the rugged surrounding beauty of the forests and sandy beaches, draw visitors to this area year after year. Many people choose to stay! Larrabee Park and Arroyo Park are sure to please nature lovers and picnickers.
This page lists the neighborhoods in Bellingham and the surrounding Whatcom County communities. Click on the link to the area you would like to learn more about. We've provided local information about each location for those looking for a deeper dive into the communities around Bellingham.
We're often asked about the best neighborhoods in Bellingham. Edgemoor, South Hill, Lake Whatcom and Barkley Village are all popular choices.
Thinking of Moving to Bellingham?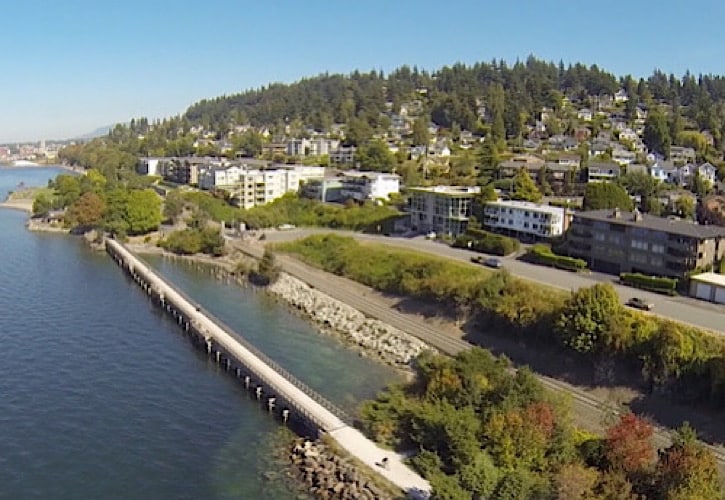 Neighborhoods Vary Dramatically
Reach out to me I'd be happy to help you find the right neighborhood.
Use the links below to search homes for sale in Bellingham and surrounding communities. Each of these pages contains the active homes for sale for that area, updated multiple times a day. If you already know which communities you like, be sure to contact us so we can send you the newest homes right when they hit the market.
Bellingham Neighborhoods
Alabama Hill
Alabama Hill is a vibrant and beloved community in Bellingham, Washington. Perched atop a hill, the neighborhood boasts stunning views of Bellingham Bay from many homes. Built in the 1960s and 70s, this neighborhood has single-family houses have stood the test of time and make for a charming residential atmosphere.
The area is teeming with recreational opportunities and family fun. The greenway corridor also includes an overpass of Alabama Street that connects it to Whatcom Creek Trail, making this area especially convenient for those who love the outdoors.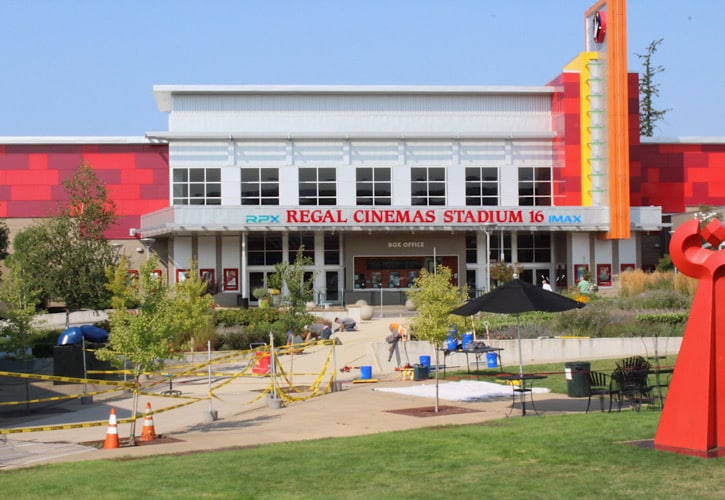 Barkley
Welcome to Barkley Village, an incredible residential development in the neighborhood created by the mid-1990s construction of Barkley Boulevard. Spanning from Britton Road to Orleans Street, this beautiful boulevard is lined with stunning homes that boast spectacular city and bay views from atop the west-facing slope of Alabama Hill.
In Barkley Village, there is something to suit every lifestyle. With various modern condos, apartments, lofts, and tech-focused developments, it's easy to find the right fit. You can also explore the business district and its many attractions, from fine dining and shopping spots to art galleries and a movie theater.
Birchwood
Located just a short drive from Bellingham's bustling city center, Birchwood is the perfect escape for anyone looking for a more mature and relaxed lifestyle. It features large lots, mature landscaping, and narrow streets, giving it a peaceful rural feel. Apartment complexes are primarily located along Northwest Avenue and W. Maplewood.
In Birchwood, you can expect to find a mix of people from all walks of life – from Bellingham Golf and Country Club members to young professionals attending Bellingham Technical College. There are plenty of activities for everyone, including Squalicum Creek Park, a 42-acre park with multi-use fields and an off-leash dog park.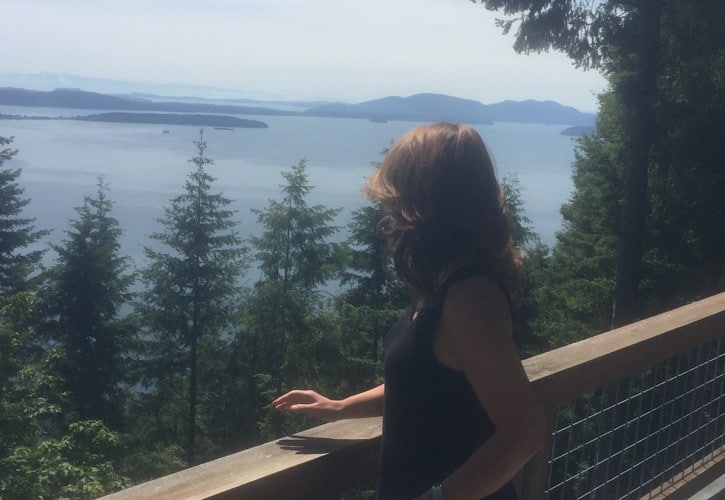 Chuckanut
The Chuckanut community is one of the most beautiful places south of Bellingham. The winding roads have some of the most amazing views of Chuckanut Bay and the surrounding San Juan Islands.
There are many trails for people of all skill levels. Some parks in the area include Larrabee Park and Arroyo Park.
City Center
What can you expect when visiting Bellingham's City Center? Residents will be treated to a mix of culture, history, and natural beauty. The streets boast an array of boutique shops, inviting restaurants, and quaint cafes – allowing travelers to immerse themselves in the unique community.
Many outdoor trails for hikers, bikers, and nature lovers lie outside the city limits. Whether looking for adventure or simply seeking rest and relaxation, Bellingham's City Center has something for everyone.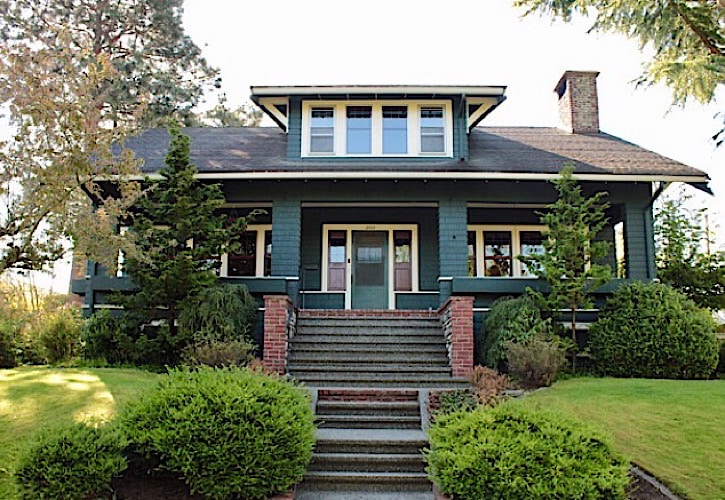 Columbia
Welcome to the Columbia neighborhood! Nestled in the beautiful city of Bellingham, this neighborhood offers a warm, inviting atmosphere for nearly 4,000 residents.
Columbia is one of the oldest neighborhoods in the city, boasting an array of attractive homes, narrow streets lined with trees, and well-manicured landscaping. In Columbia, parks have plenty of fun activities for young kids and families alike.
You can spend long days outdoors exploring and enjoying the mature neighborhood setting, not to mention the historic Eldridge Historical District, which adds so much character and charm to this area.
Cordata
The Cordata Neighborhood is an ever-evolving community in the city's northern region. With its growing residential development, it has come to be known as a place of extended education and commercial opportunities while still retaining the safety and sense of family that many neighborhoods strive for.
Cordata offers plenty of unexpected appeal when connecting with your community. From convenient access to services and shopping centers like Cordata Shopping Center to nearby educational institutions such as Whatcom Community College, and even medical facilities such as Peace Health Medical Facilities, there is something for everyone here in Cordata.
Cornwall Park
Cornwall Park is a charming and eclectic neighborhood in the heart of town. This neighborhood is renowned for its diverse recreational areas, open spaces, and beautiful Victorian homes. It has a pleasant, quiet, and residential atmosphere that will make you feel right at home.
The historical and architectural value of Cornwall Park adds to its appeal; beautiful artifacts from past eras can still be found throughout the area. The Greenway winds through the area and provides an enjoyable way to explore the park and its surroundings. With easy access to the freeway, staying in or going out for a night on the town is effortless!
Edgemoor
The Edgemoor Neighborhood, located in the southwest corner of Bellingham, offers a charming residential neighborhood in a picturesque setting. The area is surrounded by lush foliage and stunning views of Bellingham Bay and the San Juan Islands. With Cowgill Road to the north, Chuckanut Drive to the east, Briza Court to the south, and Bellingham Bay to the west, the peaceful neighborhood is home to over 2,000 locals who appreciate its serene atmosphere and large lots with mature landscaping.
Beyond its tranquil setting, Edgemoor is also home to Clark's Point Nature Preserve, an expansive peninsula conservation easement with steeply wooded slopes. In 2022, the average sales price of homes in the neighborhood was over $1,400,000, making it one of Bellingham's most expensive areas.
Fairhaven Middle School, occupying about 13 acres in the northeast part of the neighborhood, is another asset of Edgemoor. Nearby Fairhaven Park provides a wide range of recreational opportunities to neighborhood residents.
Edgemoor is a peaceful and tight-knit community with approximately 830 households and a median household income of about $84,000. It is located between Chuckanut Village and South Bellingham. The Edgemoor Neighborhood Association is a nonprofit group that works to keep the neighborhood safe and peaceful for its residents.
Edgemoor is a highly sought-after neighborhood due to its well-maintained homes and yards, scenic views, and great community features. It is close to downtown Bellingham, the Bellingham Amtrak Station, and the Alaska Marine Highway, making it the perfect neighborhood for those who want to live in a protected and quaint area while still being close to everything that Bellingham offers.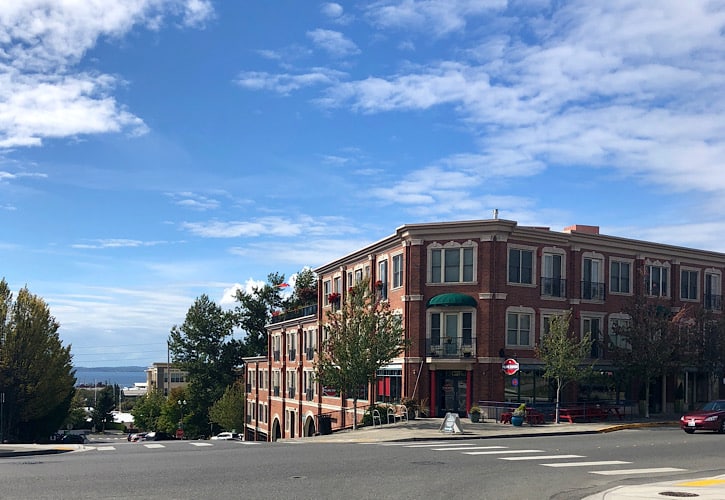 Fairhaven
Fairhaven is one of the oldest and most beloved neighborhoods in Bellingham! Established in the late 1800s, Fairhaven boasts a beautiful mix of single-family homes, apartments, and condos to suit any lifestyle. Take advantage of the local shops and restaurants that make Fairhaven a unique and vibrant community.
Art and culture hubs, historical sites, great shopping spots, and stunning waterfront views from condos or single-family homes are just a few of the many attractions Fairhaven has to offer. One unexpected highlight is Marine Park – a 2-acre park on Fairhaven's waterfront that offers visitors breathtaking sights of magnificent marine life while highlighting the neighborhood's marine focus.
At the heart of Fairhaven is the Fairhaven National Register Historic District, which is home to 17 beautiful historic buildings. Many infill buildings have been constructed in recent years to blend with the local history, providing a range of local businesses that serve the neighborhood and the Pacific Northwest.
Fairhaven is a transportation hub, with the Alaska Marine Ferry docking twice a week, and the Amtrak Station and Greyhound Bus depot conveniently located in the Transportation Center. Residents can also enjoy the beautiful green spaces provided by Padden Creek, and the bustling Fairhaven Village Green, which hosts concerts, movies, bocce ball, farmer's markets, and a welcoming community atmosphere. The South Bay Trail connects Fairhaven with Bellingham's City Center, Fairhaven Park, and the Chuckanut Mountains.
In August 2012, the Bellingham City Council approved the Fairhaven Neighborhood and Urban Village Plan, along with zoning and development regulations that will guide redevelopment and investment towards the urban village concept, outlining a vision for the neighborhood's continued growth and development.
Fairhaven, located on the southern side of Bellingham, attracts tourists with its seasonal farmer's market, restaurants, and shops in the historic district. Fairhaven Station is the Amtrak Cascades station stop and the Greyhound bus depot. The Alaska Marine Highway System and Bellingham Cruise Terminal also operate from Fairhaven. The Pickford Outdoor Cinema shows outdoor movies every weekend during the summer.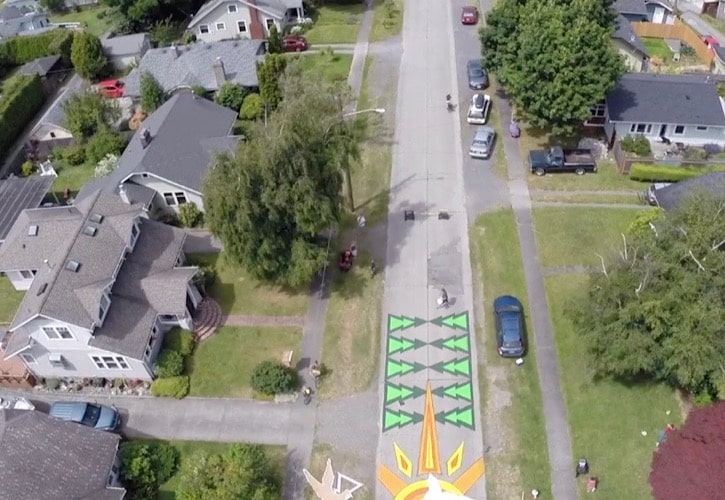 Happy Valley
Welcome to Happy Valley, one of Bellingham's most vibrant and desirable neighborhoods! From cozy single-family homes to WWU student living, there's something for everyone in this sought-after area.
Situated just a stone's throw away from Fairhaven and its picturesque waterfront along Harris Avenue, early settlers formed small platted lots and larger 'garden tracts' throughout the rest of the valley.
The neighborhood has everything you need; parks, schools with top-notch education facilities, student housing, and a host of new opportunities. Combined with some of the most beautiful wildlife you'll ever see, these make it an attractive choice for those looking for their first home or a change of scenery.
Irongate
The Irongate Neighborhood is a vibrant and bustling area located just east of Interstate 5 and north of Sunset Drive in Bellingham. This 900-acre neighborhood has become integral to the city, with 821 acres zoned for industrial development.
Irongate is home to many thriving businesses and industries, making it one of the main economic hubs in the city. Locally owned and operated businesses have helped build up the Bellingham community, providing employment opportunities and contributing to its growth. Industrial properties dominate the landscape here, offering plenty of manufacturing centers for larger companies and intimate spaces for smaller business ventures.
Public areas such as Sunset Pond provide a peaceful escape from the hustle and bustle of everyday life. Open space along Squalicum Creek also adds a tranquil touch to this busy neighborhood – perfect for walking or simply taking in the scenery along its winding waterways.
King Mountain
Welcome to King Mountain a neighborhood between the Meridian and Irongate Neighborhoods! The most notable feature of this neighborhood is its namesake – King Mountain. From its peak, you can take in breathtaking views of Bellingham Bay, the City, and even the San Juan Islands!
King Mountains offers a unique lifestyle that blends industrial and commercial aspects for an urban-style living experience. With plenty of unexpected delights along the way – from secluded pathways leading to sparkling streams to majestic vistas overlooking Bellingham Bay – you're sure to fall in love with this incredible locale.
Lettered Streets
Lettered Streets is a vibrant neighborhood that dates back to the 1850s. Initially built as a middle-class community near the city's downtown district, most buildings were constructed between the late 1890s and early 1900s.
Lettered Streets offers an ideal balance between city life and quiet suburban living. Those who settle here are close enough to all the action downtown Bellingham has to offer—from live events and entertainment to shopping, restaurants, and nightlife—while enjoying a relaxed neighborhood atmosphere.
Meridian
Meridian is a vibrant neighborhood located north of the city, stretching from the northern boundary to Interstate 5 in the south. Straddling both sides of this busy freeway lies Cordata to the west and King Mountain to the east, completing a triangle of bustling communities.
The diverse range of land use zoning within Meridian consists of Commercial, Industrial, and Residential properties. This combination has enabled an exciting mix of uses throughout its streets. The area's character is enhanced by its attractions, including shops and businesses that meet everyday needs while providing plenty of opportunities for entertainment and leisure activities.
Whether you're after retail therapy or want somewhere special to eat or drink with friends, Meridian has something for everyone. And when it comes to housing, there's a fantastic array of residential options that cater to all lifestyles and budgets.
Puget
The vibrant Puget Neighborhood of Bellingham, Washington, is an oasis located just south of Whatcom Creek and east of Interstate 5. Industrial uses border the neighborhood to the north, while on the west, it is bordered by commercial establishments along Lakeway Drive and Lincoln streets. To the south and east, it is filled with single-family homes and multi-family residential areas.
Puget and Toledo Hills are two attractive neighborhoods within Puget characterized by single-family homes on medium size lots. Many of these homes boast stunning views of Bellingham Bay or the Canadian Cascade Mountains.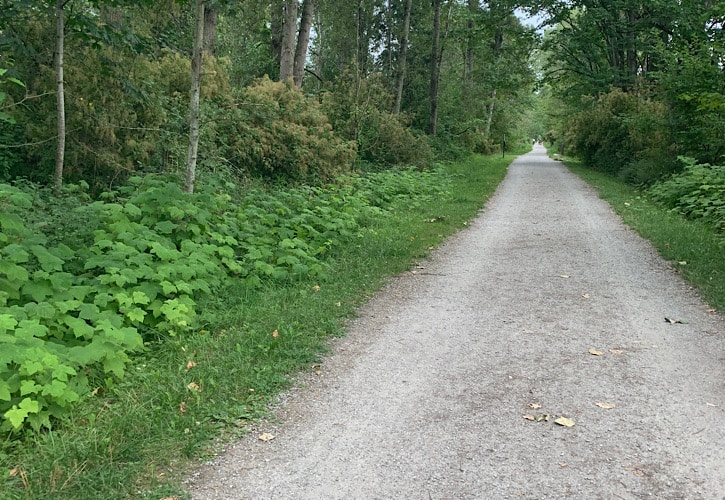 Roosevelt
The vibrant, culturally diverse Roosevelt Neighborhood is an epicenter of activity located just east of Interstate 5, south of Sunset Drive, and north of Whatcom Creek. Boasting a wide array of land use from single-family residences to industrial sites, the neighborhood provides a unique mix of historic and newer housing.
From century-old homes to modern apartment complexes, housing in the Roosevelt area is well maintained, with beautiful views from the northern boundary stretching far out onto Bellingham Bay. With 6,000+ residents – making it the most populous neighborhood in the city – Roosevelt continues to be a lively hub for locals and visitors alike.
Samish
The Samish Neighborhood is idyllic, on the southeastern edge of the city and east of Interstate 5. Picturesque wooded areas and open spaces provide a tranquil atmosphere for approximately 2,800 residents. Homes in this neighborhood range from modest older dwellings to recently developed properties on the eastern slopes; all are lovingly maintained and set on generous lots.
A highlight of the community is Lake Padden Park – an award-winning attraction that offers something for everyone. You can enjoy playgrounds, picnic shelters, softball fields, non-motorized boating, fishing, and miles of trails here.
The Samish Crest Greenway Corridor also gives residents access to natural beauty, including scenic landscapes, various plants and animals, and a chance to experience the great outdoors!
Sehome
Sehome is located in the center of Bellingham, Washington, and is renowned for its historic houses, with the Sehome Hill National Historic District being a noteworthy attraction. As you stroll along the streets, you'll be able to appreciate the distinctive charm of this area. The Sehome neighborhood is a densly populated neighborhood with more than 3,500 inhabitants.
For those seeking a central location, Sehome is the perfect choice. The neighborhood has many restaurants and beautiful scenery, including stunning views of Bellingham, Mount Baker, and Bellingham Bay. Sehome is steeped in history, having once been a part of the Town of Sehome before merging with Bellingham.
Most of the homes in Sehome are over 20 years old and consist of single and multi-family residences.
. The Sehome Hill Arboretum, managed by Western Washington University and the City of Bellingham, is a natural gem with walking paths that offer awe-inspiring views of Bellingham Bay. Additionally, two neighborhood parks, Laurel and Forest & Cedar, feature playgrounds, half-court basketball, and open lawns. Sehome truly has it all, making it an exceptional place to live
Silver Beach
Silver Beach is a charming and vibrant neighborhood on the eastern edge of Bellingham, Washington. Situated along the serene shores of Lake Whatcom, this quaint community offers stunning views, plenty of recreational activities, and a unique atmosphere that over 3,000 locals have enjoyed for many years.
The neighborhood consists of small lots developed decades ago, resulting in diverse housing styles and ages. Residents take great pride in the area; their well-manicured yards and pristinely maintained homes paint a beautiful picture throughout the area.
Lake Whatcom provides an excellent backdrop to Silver Beach, with miles of shoreline to explore. Whether you're out fishing, sailing, or simply enjoying the stunning sunset, there is something for everyone at Silver Beach – making it the perfect place to call home.
South
Welcome to the South Neighborhood of Bellingham, Washington! Home to over 1,500 residents and filled with stunning natural wonders, this neighborhood is an ideal place to call home.
Nestled at the city's southern edge, just west of Interstate-5, the South Neighborhood boasts unique recreational resources of city-wide significance. Native mountain views and tranquil bodies of water blanket the area, while historical sites such as Chuckanut Bay and Chuckanut Mountain create a truly breathtaking atmosphere.
The South Neighborhood offers more than picturesque scenery, however. It also provides small residential pockets throughout its more developable parts, making it easy for those looking for a quiet place to live. Whether you're looking for restful solitude or energizing outdoor activities like hiking, biking, or kayaking – the South Neighborhood has it all!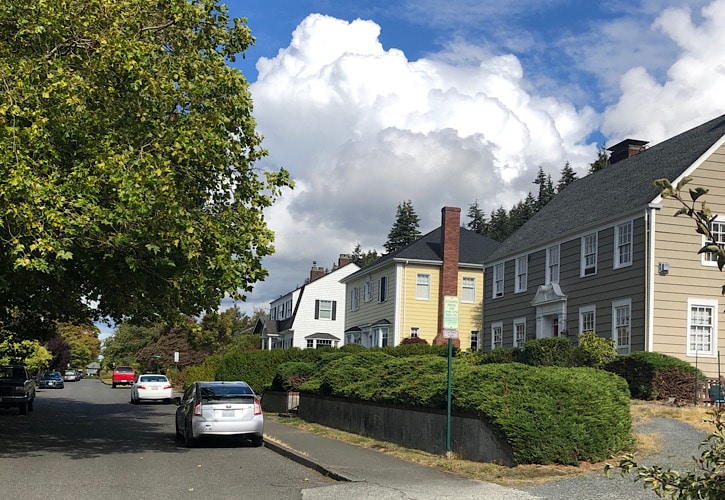 South Hill
South Hill is a vibrant community nestled on Bellingham Bay in Washington State. With over 3,000 residents, this unique neighborhood is full of charm and appeal.
The Ridgeway area offers stunning views of the bay, the San Juan Islands, and the Canadian coastal range mountains. This neighborhood was developed after World War II, with homes in various sizes, architectural styles, and finishes. Most houses are very well-kept and have been standing since the early 1900s – making them a testament to classic architecture.
Sunnyland
Welcome to the Sunnyland Neighborhood of Bellingham, Washington – a vibrant and diverse community right off Interstate 5 and north of Whatcom Creek! This bustling area is home to over 2,200 people and is full of delightful surprises.
From industrial uses in older homes in the southern third of the neighborhood to multifamily and single-family dwellings surrounding a quaint neighborhood commercial area at the Alabama/James Street intersection, you'll find something here for everyone.
Whatcom Falls
Located at the eastern edge of Bellingham, the Whatcom Falls neighborhood is home to over 2,000 residents.
The highly desirable area is bisected by Lakeway Drive, with one side housing Bayview Cemetery and Whatcom Falls Park, while the other features residential areas. Development typically occurs at a density of four units per acre, and there is plenty of undeveloped land on the neighborhood's southern and eastern sides.
Whatcom Falls includes Bloedel-Donovan Park, which can be easily reached within the neighborhood. In addition, Bellingham City and County worked together to preserve 60 acres for future park and trailhead development known as "Lookout Mountain," located near Birch Street – an excellent opportunity for residents seeking outdoor adventures close to home.
WWU
WWU boasts one of the oldest environmental colleges in the country, highly successful business, science, and engineering departments, and more than 170 other degree programs ranging from education to fine and performing arts.
There is a wealth of educational opportunities at WWU, and Bellingham residents can enjoy its beautiful open spaces, award-winning theatre and music performances, lectures, concerts, and sports that compete at an NCAA Division II level.
The combination of higher education opportunities surrounded by cozy homes makes WWU a unique place students will fall in love with each day they're here. Whether through family events or participating in local cultural attractions like museums and art galleries, everyone who comes to study at WWU will find something special about this university town nestled deep within the hills of Bellingham.
York
York is an idyllic and historic neighborhood in the heart of downtown Bellingham. Founded in 1889, this charming neighborhood is located west of Interstate 5 and east of the city center. It is one of the oldest neighborhoods in the city, boasting a wide variety of homes from large, well-constructed abodes on sandstone foundations to smaller lots with houses built as recently as 1970.
The defining feature of the York Neighborhood is its unforgettable sandstone outcroppings, including Rock Hill Park and Harriet Spanel Park at the old Franklin School site. This stunning natural element provides a unique backdrop for residents to enjoy their time outdoors.
Bellingham Homes for Sale
Nearby Communities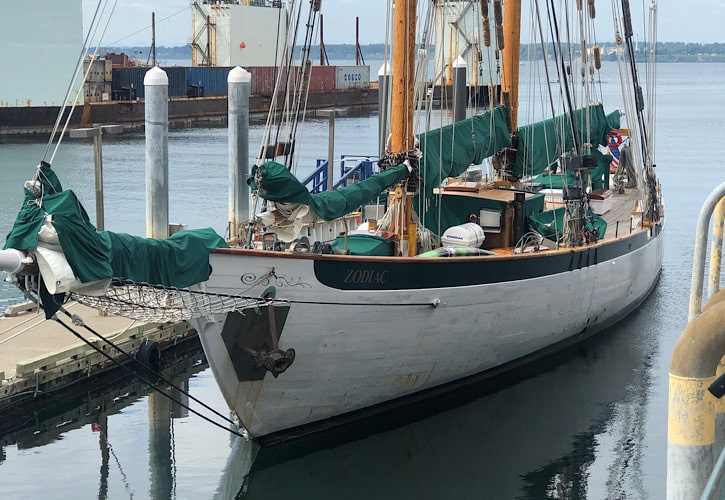 Blaine
Known as a busy border town between British Columbia and Washington State, Blaine is beautifully situated near Mt. Baker, Peace Arch State Park, Drayton Harbor, the Georgia Strait, and Semiahmoo Bay. Birders globally love Blaine for its high population of endangered species, such as the bald eagle, marbled murrelet, and peregrine falcon. Drayton Harbor is also a popular nesting area for loons.
Blaine is the ultimate birder's paradise, and it was even listed as one of the state's top birding destinations by the Audubon Society's list.
If you enjoy resort-style vacations, you'll like Blaine's world-class seaside Semiahmoo Resort, featuring a pool, fitness center, spa, golf courses, restaurant, and marina. Learn more about living in Blaine.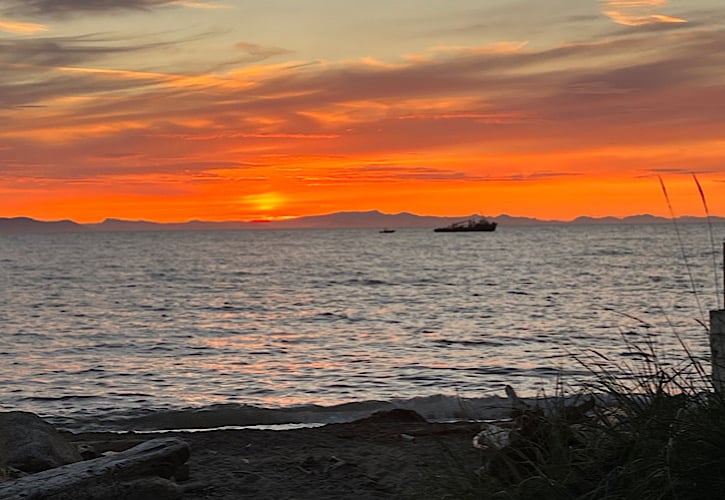 Birch Bay
Paddleboarders, kayakers, and birders love this shallow bay for its lovely beachside community and year-round outdoor recreational opportunities for individuals and families alike. Birch Bay is also home to 5-star resorts with golfing, water parks, horse riding, and more. It's the ideal escape from the hustle and bustle of city life. Learn more about Birch Bay.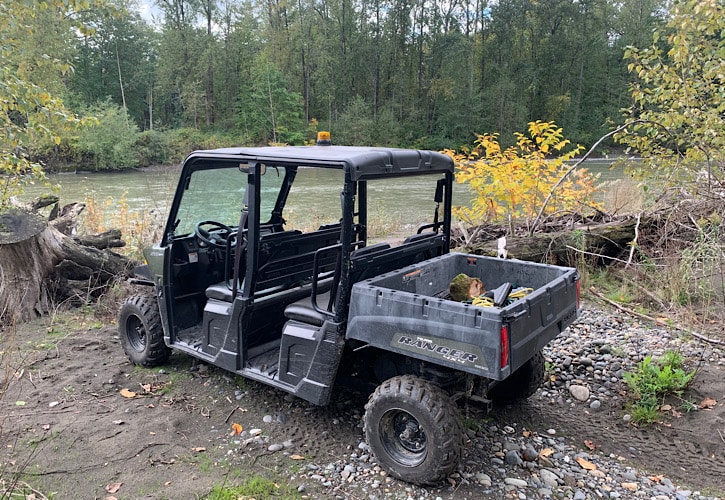 Ferndale
Ferndale has scenic local parks and rich pioneer history. The town is situated along the Nooksack River and was once the prime location for rural homesteading and farm living. Pioneer Park and Hovander Homestead Park are two must-see parks, displaying antique farming artifacts and Civil War reenactments.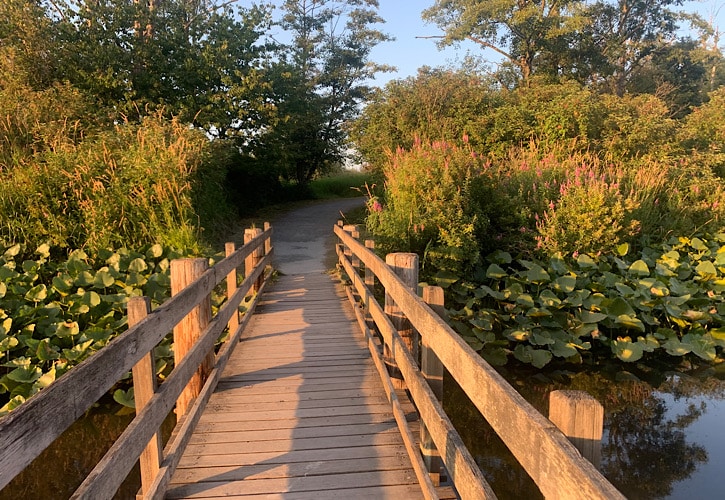 The area is also rich in wildlife within its marshes. The historic pioneer log cabins of Pioneer Park are sure to please the history buffs in your family. These eleven original cabins are open for the public to tour. Don't miss the Sandy Point neighborhood a unique neighborhood located on a peninsula. Learn more about Ferndale.
Lynden
Enjoy Dutch heritage at its best! Lynden is home to one of the largest Dutch communities in the United States. The influence of the Dutch can be seen throughout this town in its architecture on Front Street and its love for the simpler things in life. Enjoy Lynden's rich history and Dutch culture at popular festivals like the Northwest Washington Fair, the Farmers Day Parade, and the Northwest Raspberry Festival. Learn more about Lynden.
Featured Cities- Click the link below to see today's newest home listings.
Additional Neighborhood Information:
Hi! I'm Jolene Baijot, I'm a Real Estate Agent in Bellingham, WA. Thank you for taking the time to read this blog post. I appreciate your time spent on this site. You can connect with me on Facebook, Instagram or contact me through this website. I'd love to hear from you.
Why is Bellingham so popular?
Read the blog below to get a glimpse.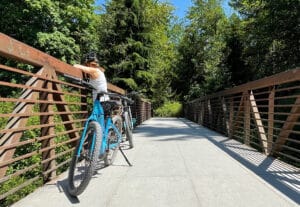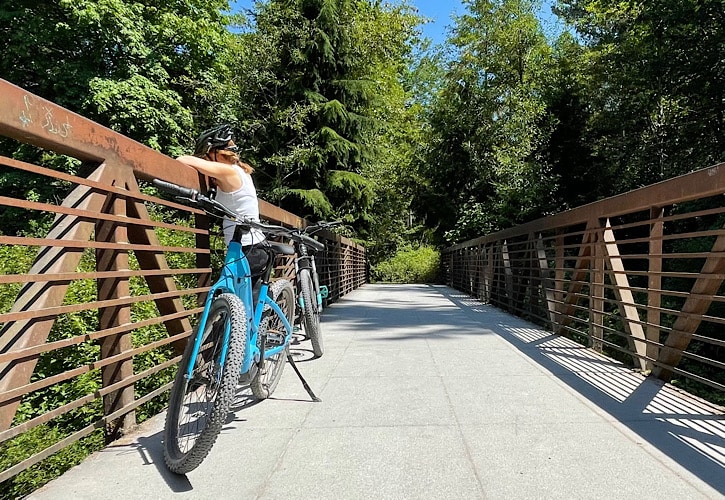 The beautiful city of Bellingham, WA, offers the amenities of a growing city
with the incredible scenery of Washington State. When you learn about
all that Bellingham offers, you will want to make this special place your new home!