King Mountain neighborhood located in Bellingham WA. Residents have excellent views of the city and a unique location relative to the rest of the city. Between Meridian and Irongate, King Mountain is predicted to grow at an unprecedented rate during the next decade. The neighborhood is separated into two sections: residential and business. Agricultural nurseries, storage facilities, tree farms, and professional office buildings are located in this area. The four major thoroughfares linking Bellingham to King Mountain are East Bakerview Road, Telegraph Road, James Street, and Kellogg Road. This is a good site to begin exploring the city, since these roads connect almost everything. Each of these roads is home to a distinct assortment of residential neighborhoods.
Newest King Mountain Homes For Sale
King Mountain is available in a variety of styles, sizes, and price points. Baker, Silver, and Squalicum are the names of streams on King Mountain. Numerous streams and wildlife parks are located here. Residents enjoy privacy while being linked to city businesses and services.
Relocating to the King Mountain Neighborhood?
If you're considering relocating to the King Mountain Neighborhood, we can help you find the perfect home that suits your needs and preferences. As seasoned local real estate agents in Bellingham, we have the local knowledge to answer real estate-related questions you may have.
Communities in Bellingham
Search Nearby Areas
Learn More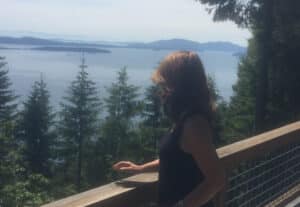 Bellingham Neighborhoods and Surrounding Areas
If you are moving to the Bellingham area, you can't go wrong
with any of the communities in this great city and surrounding
county.