Lynden is in the corner of Washington State in Whatcom County, five miles from the Canadian border. It will take two hours from Seattle to drive there and only 20 minutes north of Bellingham. It is a country farmland settlement known for berry and dairy farming. With a population of about fifteen thousand, the community loves to relish life's simple things. The community continues to grow, with just over 15,700 people living in Lynden.
Newest Homes For Sale In Lynden
Lynden and Things to Do
Throughout the year, the town enjoys authentic Lynden events and festivals that display their tradition and heritage. For instance, the Farmers Day Parade and Northwest Raspberry Festival showcase the town's beautiful culture. Amongst all, the Northwest Washington Fair in August is the most celebrated. It brings out thousands of people from across the county. With low unemployment and crime rates, Lynden is an ideal location to start a business. The proximity to well-established schools and recreation activities like fishing, skiing, and golfing is perfect for raising a family and even for those looking for a place to retire.
Shopping in Lynden
You will find a plethora of opportunities to shop at Lynden's Front Street Shops. If you want to furnish your home, you can buy new or vintage items for merchants' assortment. More Than Antiques and Keepsakes are diversified antique shops with an abundance of glassware, memorabilia, furniture, and other treasures. At Hen House, you can find stunning decorative accessories for inside and outside the house. It offers an attractive combination of vintage and antiques, as well as new pillows and accessories. The Rustic Cottage will entice you with its assortment of accessories and furniture.
Remember to pass by Dutch Mothers Restaurant for the charming Dutch clogs. You can also find the slippers version as well. Their stockpile collection in the gift shop is undoubtedly addictive.
Lynden has an exquisite women's boutique called The Cheeks. The shop stocks on designer jean brands like Rock Revival, 7 For All Mankind, and Big Star. They also have great jackets, chic tops, sweaters, and dresses. You can check out their adorable accessories and jewelry section too.
Wear on Earth is a men's and women's superstore at the front and a yarn shop in the back for an exciting attire mix. The beautiful yarn exhibits range from manually dyed merino, Peruvian wool, Wool acrylic, and Hemp. An extensive collection of silk and cotton comes in all textures, weights, and colors. Don't forget their large variety of needles in different sizes. High-rated brands like Malbrego, Mirasol, Spud and Chloe, Sassy Skeins, and others are dotted around the store.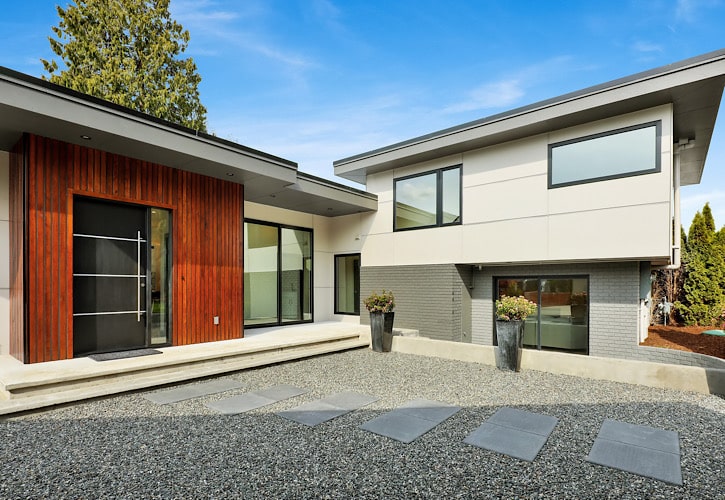 Dining Experience in Lynden
Lynden is bursting with delicious local restaurants. Most of them prepare fresh and exceptional Dutch cuisine.
The Mill
At the Dutch village mall in downtown Lynden, The Mill offers a unique bistro menu. Alongside a set of choices, it has a full bar offering wine, cocktails, and beer. Their lunch and dinner menus are mouth-watering, specializing in fresh salads, cheese, Panini sandwiches, and charcuterie plates. They are also famously known for their crostini, flatbread, homemade chocolates, and desserts. The Mill is stocked with quality cheese and meats and even package them to those who want to take them home.
Eileen Dairy Store
They serve the residents with fresh milk and ice cream from their farm in north Lynden. From a variety of more than 40 flavors, Edaleen alters milk to ice cream within 24 hours, leaving it incredibly fresh. They also offer cones, soft ice creams, ice cream cakes, desserts, and Ellenos Greek yogurt straight from the farm. For those willing to gobble on the delicacies, seating space is available. Eileen also has a fresh juice department. Established in 1975, they now have two stores in Lynden and each in Ferndale, Blaine, and Sumas. They also have a new location near the Fairhaven store, opposite the Village Green at the beginning of South Bay Trail.
Fairway Café
It is an admired dining spot known for its fresh food served warmed and enticing. It's located on Front St Lynden. Fairway Café offers delicious starter options from fingerling potatoes, black bread, and Boson lettuce with salmon to sweet onion soup. Some of the different entreés include bean puree, marinated lamb, and braised ribs dipped in red wine. The horseradish pounded potatoes are among some of the favorite dishes served. All the meals are wildly savory and cooked to perfection. There are options of hot sausages with cheese, roasted pepper pizza, and the tasty half-pound bugger for casual eaters. Don't forget to check out the spicy lemon meringue pie.
Lynden's other popular dining spots include Bob's Burgers & Brew, Steak House 9 Bistro, and Infusion Cuisine.
View Real Estate For Sale in Nearby Towns
Popular Posts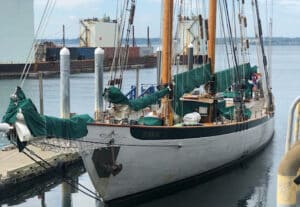 20 Things You Need To Know Before You Move To Bellingham and the surounding areas
Are you looking to put down roots in a new city full of excitement and opportunity? Then you won'twant to miss Bellingham, Washington – a rare jewel of community and adventure nestled in the heartof the Pacific Northwest. The beautiful city of Bellingham, WA, offers the amenities of a growing …