Bellingham offers a variety of events and cultural centers that offer something for everyone in the family. A thriving downtown arts district offers a unique and delicious beer and wine scene and plenty of outdoor trails and natural parks. From an evening out on the town to a full day on the trails, you will find something new and exciting to do every time you venture out in Bellingham. Bellingham is the largest city in Whatcom County.
Available Homes for Sale in Bellingham
Things To Do In Bellingham, WA
The shopping district in historic Fairhaven offers high-quality retail, and the Mt. Baker Ski Area takes you up close and personal to the snow-laden beauty of the North Cascades. Are you feeling adventurous? Rent a canoe or kayak at the Bellingham Community Boating Center to explore Bellingham Bay's natural wonders.
No matter what you are looking for, there is something unique to be found in the City of Subdued Excitement! Read below to learn more about what Bellingham, WA, has to offer or contact Josh and Jolene.
Things to know before you move to Bellingham
Opportunities For Fine Bellingham Dining
One of Bellingham's greatest secrets is the fine dining and drink options scattered across the city. From intimate date nights to a casual midweek brunch, there is something for everyone in the Bellingham food scene.
Did you know that Whatcom County produces over 65% of red raspberries used in the US? Bellingham restaurants enjoy farm-fresh, locally-sourced produce that are used to create unique and creative dishes. In nearly every Bellingham dining menu you will find artisan cheeses, organic produce, wild Pacific salmon, and other regional delights.
Looking for something to drink? Bellingham features a variety of unique and locally-owned craft breweries and wineries. Find your next favorite dish at a Bellingham restaurant!
Historic Fairhaven District
Located on the south end of beautiful Bellingham Bay, the Fairhaven District is a historical center that features engaging art galleries featuring pottery, woodworking, glass, and painting and a unique Pharmacy Museum. Check out the Fairhaven District for endless opportunities for family fun!
Big Rock Sculpture Garden
A true natural wonder, the 2.5-acre city park of Big Rock Sculpture Garden features permanent art installations from the creative minds of over 35 international and local artists. You won't want to miss this incredible Bellingham original!
Western Washington University's Outdoor Sculptures
Voted one of the Top 10 outdoor sculpture collections across the United States, the Western Washington University Outdoor Sculpture Collection is a sight to behold. Featuring over 29 art installations across the beautiful WWU campus, you will love finding famous pieces from minds such as Bruce Nauman, Tom Otterness, Isamu Noguchi, Alice Aycock, Beverly Pepper, and Robert Maki.
Enjoy The Outdoors – Year Round
Are you a fan of the great outdoors? Simply looking to find opportunities to enjoy the scenery? Bellingham has plenty of natural wonders and scenic byways that you and your family can enjoy year-round.
The spring and fall months showcase the natural beauty of Bellingham and surrounding Whatcom County. Enjoy an afternoon at one of Bellingham's many golf courses, and enjoy a scenic bike ride or drive on Mount Baker Highway in the refreshing weather.
The summer months bring Bellingham residents to Bellingham Bay for watersports and fishing. The summer months provide various options to enjoy the weather and outdoor activities across the city.
Are you looking to scratch a live sports itch? Grab a friend and a seat at a Bellingham Bells baseball game at Joe Martin Field. With $2 draft beer nights on Tuesdays and plenty of green space for picnics, your time in Bellingham will be a home run in the summer.
In the colder months, Bellingham's natural landscape shines as a favorite for snow lovers. Skiers and snowboarding enthusiasts will love the snowscapes of Mt. Baker Ski Area – offering rentals, lodges, and lessons for winter sports fans of every experience level.
Find Some

You

Time
Do you need some R&R for yourself? Find the perfect getaway among Bellingham's many spas, massage parlors, and personal wellness locations. Nestled among the beautiful views of Bellingham Bay and other natural locales, you will love your time among nature while enjoying a professional spa experience.
The Chrysalis Inn & Spa, Curio Collection by Hilton
Looking to get away and relax amid incredible views of Bellingham Bay? The Chrysalis Inn & Spa offers various high-end spa services such as massages, facials, manicures, pedicures, hydrotherapy, energy healing, waxing, and mud baths. Whether enjoying a personal retreat or pampering with friends, you won't regret your time at the Chrysalis Inn & Spa.
Communities in Bellingham
View Real Estate For Sale in Nearby Areas
Popular Posts About Bellingham
Are you looking to put down roots in a new city full of excitement and opportunity? Then you won't want to miss Bellingham, Washington – a rare jewel of community and adventure nestled in the heart of the Pacific Northwest. The beautiful city of Bellingham, WA, offers the amenities of a growing …
There are tons of amazing parks in and around Bellingham! No matter which way you go, you'll get a glimpse of the area's natural splendor. Below is a sample of the many Bellingham and near by Whatcom County parks you need to visit! The Parks marked with a heart ♥ are my favorite parks so far. Bay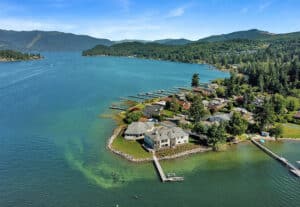 Are You Considering Buying A Luxury Home In Bellingham Or Whatcom County? If you are interested in buying a beautiful luxury primary home in Bellingham or are just curious to see some of the most fantastic vacation homes available, you have come to the right spot. We have created a list of the most expensive homes for sale.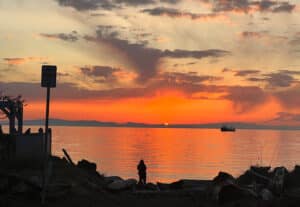 Bellingham Neighborhoods and Surrounding Areas
If you are moving to the Bellingham area, you can't go wrong
with any of the communities in this great city and surrounding
county.