Ferndale, WA, is a bedroom community located ten minutes north of Bellingham, WA. Nestled in the northwest corner of Washington State in Whatcom County, Ferndale enjoys the natural beauty of the beautiful Washington forests and the Nooksack River.
Ferndale is conveniently close to Bellingham, Washington, and attracts visitors year-round to attractions such as Pioneer days and Ski to Sea. Ferndale is a quick fifteen-minute drive to the Canadian border, British Columbia.
Just Listed Ferndale Homes
Things to do in Ferndale, WA
Originally founded in 1907, Ferndale was once known as Jam due to its location near a giant Nooksack River logjam. The city gained its new name Ferndale from a local school teacher who heralded the beauty of the local flora and ferns near the historic Ferndale schoolhouse. Ferndale is located just north of Bellingham.
Today, Ferndale combines the historic charm of old Washington with a modern, thriving community. The community continues to grow, with just over 15,000 people living in Ferndale, WA.
Ready to enjoy your next adventure in Ferndale? Considering making this hidden gem your new home? To find out more about Ferndale contact Josh and Jolene.
Food & Drink In Ferndale
Whether you are looking to enjoy a date night out with a special someone or want to enjoy brunch with family and friends, there is something for everyone to love in Ferndale.
Check out The Steakhouse in Silver Reef Resort for high-end dining that you will enjoy—looking for something more exotic? Try a new and adventurous dish from the east at Luxe Thai Cuisine, or enjoy a taste of the islands at Coconut Kenny's.
If you want somewhere to find a great drink and tasty food, take your next happy hour to Leader Block Wine Co. & Eatery. Ferndale is also conveniently near many of Whatcom County's most prestigious wineries and outdoor dining locations – offering year-round refreshments.
Whether you are heading to historic downtown Ferndale or out into the Washington countryside, you can't go wrong in Ferndale.
Enjoy Ferndale's Unique Personality
Ferndale is home to various fun and exciting activities, parks, and entertainment venues that will ensure you are never far away from the fun. Check out some of Ferndale's top-rated activities that are sure to put a smile on your face!
Tennant Lake Park & Hovander Homestead Park
Are you looking to get some fresh air in the beautiful Washington weather? Spend a day enjoying the awe-inspiring views and natural wonders at Hovander Homestead Park and Tennant Lake Park.
The Hovander Homestead Park allows visitors to take a step back in time to experience Ferndale as the original homesteaders once did. Featuring rolling hills, parks, and fully-restored homestead property, Hovander Homestead Park offers a great place to enjoy a picnic or outdoor event while learning about the area's history!
The centerpiece of Hovander Homestead Park is the Hovander family home, featuring daily tours from Memorial Day to Labor Day. The Hovander family home was designed by Hokan Hovander – where he lived with his wife, Louisa Leontine, and their seven children.
An afternoon at Hovander Homestead Park offers visitors a view of the gorgeous Tennant Lake and the park system surrounding this natural body of water. Featuring a viewing tower, a boardwalk, and gardens, Tennant Lake Park offers adventure in the great outdoors for all members of the family. The viewing platforms allow visitors to gain a bird's-eye view of Hovander Homestead Park and its natural wonders.
Pioneer Park
Offering an incredible peek into the lives of early Western American settlers, the Whatcom County Historic Pioneer Park offers a variety of family-friendly historical adventures.
A beautiful park filled with memorabilia and restored features of the Old West. Pioneer Park invites visitors to spend a day in the shoes of their ancestors – learning more about the people who made Ferndale the city it is today. Featuring year-round activities and holiday celebrations, Pioneer Park has something new to offer each time you visit.
R&R In Ferndale
Ferndale's picturesque landscape and small-town feel make it the perfect location for a quick getaway. Escape the bustle and noise of city life and enjoy time at one of Ferndale's many restaurants and parks.
After enjoying the outdoors in Ferndale's many natural parks and historic locales, treat yourself to a relaxing day of refreshment only found in Ferndale. Check out one of Ferndale's must-see locations:
Silver Reef Casino Resort
How about adding more fun and excitement to your day? Stop by the Silver Reef Spa and Casino.
As Ferndale's premier casino resort, Silver Reef Casino and Spa offers a complete casino gaming experience with an incredible pool, hot tub, sauna, steam room, and fitness amenities. Stop by the spa to indulge your senses in true relaxation – from full0-body massage treatments to waxings and facials.
View Real Estate For Sale Nearby
Popular Posts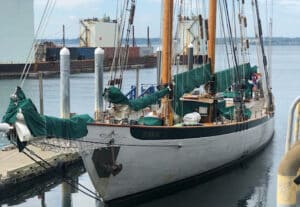 Are you looking to put down roots in a new city full of excitement and opportunity? Then you won't want to miss Bellingham, Washington – a rare jewel of community and adventure nestled in the heart of the Pacific Northwest. The beautiful city of Bellingham, WA, offers the amenities of a growing …