Known as the city "Where America Begins," Blaine, Washington, is a community affectionately known as the gateway to the Pacific Northwest. Located in Whatcom County and nestled between beautiful Drayton Harbor and Boundary Bay, Blaine is a natural place to call home for those looking to enjoy the many benefits life with the incredible beauty of the outdoors. Blaine is located 30 minutes north of Bellingham.
Newest Blaine Homes
Find Adventure In Blaine, WA
Situated between the mountains east of Vancouver and the North Cascades and Mount Baker, the coastal climate of Blaine provides a unique mild weather pattern that makes it perfect for enjoying the great outdoors in a part of the country known for cool, cloudy weather. The natural protection from the harsh elements by the surrounding mountains has led to Blaine, Washington's growth into a thriving Washington locale.
With just over 5,800 people living in Blaine, WA, it is growing due to an influx of startup companies and established enterprises seeking to take advantage of Blaine's premier geography. So whether you are looking to make Blaine your new home or simply planning your next visit to Pacific Northwest, there are countless reasons to make sure Blaine is on your list.
Enjoy The Tastes & Festivals Of Blaine
Blaine's unique location and culture have given rise to some of Whatcom County's most famous and popular festivities, restaurants, and entertainment venues. From the annual Bite of Blaine to the Wings Over Water Birding Festival, something is going on almost year-round in Blaine, WA. Check out some of Blaine's most popular festivals and activities:
Bite of Blaine
An annual event consists of local restaurants and food confectioners serving delicious samples.
Blaine Jazz Festival
Held every July, this six-day jazz festival features music classes, rehearsals and performances with internationally known musicians from the jazz scene.
Peace Arch Park International Sculpture Exhibit
Take in a variety of sculptures and art installations lovingly crafted by the world's leading fine artists within Peace Arch Park's beautiful garden spaces.
Wings Over Water Pacific Northwest Birding Festival
Enjoy the incredible outdoors and take in some of the Pacific Northwest's most iconic wildlife with the Wings Over Water Pacific Northwest Birding Festival, held yearly in Blaine.
Local Eats & Drinks
Blaine offers some of the region's most unique dining and entertainment options in the Whatcom County area. Featuring both the taste of the bay with the unique cultural flavors, there is something for everyone to enjoy in Blaine.
Drayton Harbor Oyster Company
One of Blaine's hidden treasures, you won't want to pass up Drayton Harbor Oyster Company. Featuring a wide variety of tide-to-table fare and quality drinks, Drayton Harbor is a great place for a date night or introducing your family to coastal food. You can enjoy fresh oysters from the bay in an oyster stew, oyster sandwiches, tacos and so much more while enjoying the views of Drayton Harbor.
Eileen Dairy
As Blaine's locally owned and loved ice cream location, Edaleen Dairy is famous for its hand-dipped or soft-serve ice cream. As an ice cream parlor and grocery, Edaleen Dairy also carries milk, eggs, cheese, yogurt, cakes, and ice cream by the gallon and pints. Make memories that will last a lifetime at Edaleen Dairy!
The Railway Cafe
You can't – and won't want to – miss the Caboose at the Railway Cafe! Sitting on Blaine Harbor located on Peace Portal Drive, the Railway Cafe offers up American cuisine – including breakfast, lunch, brunch, and the region's most famous morning espresso.
The Railway Cafe features a variety of fare, from breakfast sandwiches and deli sandwiches to soups and delicious baked goods. You will find something for even the pickiest eater in your family at the can't-miss Railway Cafe.
Find Your Next Adventure In Blaine, WA
As a uniquely-situated seaport town, Blaine offers residents and visitors a variety of outdoor adventures to fit any hobby or interest. From biking to bridging and golf to boating, you are never too far from a new adventure in Blaine, Washington. Take a look below at some of Blaine's most popular activities and destinations to help you plan your next visit:
Birding & Birdwatching
Don't miss your chance to experience the Cascade Loop of the Great Washington Birding Trail. This scenic loop will guide you along the coastal waters of the beautiful Pacific Ocean – through famous conifer forests and near the picturesque Cascade Mountains. Along the way, you can catch glimpses of Bald Eagles, Snow Geese, Trumpeter and Tundra Swans.
Boating & Watersports
Blaine offers a great public boat launch location just off of Marine Drive – giving residents and visitors direct access to the complete set of outdoor watersports on the marina and the bay. Enjoy boating, fishing, and time on the water on the variety of Blaine, WA locales. You may even find a chance to glimpse some local whales at Outer Island Expeditions or an afternoon at the waterpark at Birch Bay Waterslides!
Blaine Harbor
Outer Island Expeditions
Riptide Charters
Birch Bay Waterslides
Outer Island Expeditions
Outdoor Recreation & Activities
Blaine's natural beauty and landscape make it perfect for various outdoor activities. From golf courses to state parks to fill your days in Blaine and surrounding Whatcom County.
Golf
Birch Bay Golf Club
Loomis Trail Golf Course
Semiahmoo Golf & Country Club
Outdoor Recreation & State Parks
Blaine and the surrounding region of Whatcom County offer some incredible natural state parks and outdoor spaces. Take a hike, enjoy a picnic on the lawn, or search from some of Washington's famed wildlife in one of Blaine's outdoor recreation areas! Each of Blaine's local state parks offers spaces for camping, events, and more.
Birch Bay State Park
Larrabee State Park
Blaine Schools
View Real Estate For Sale in Nearby Areas
Popular Posts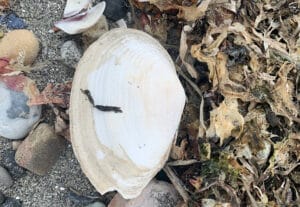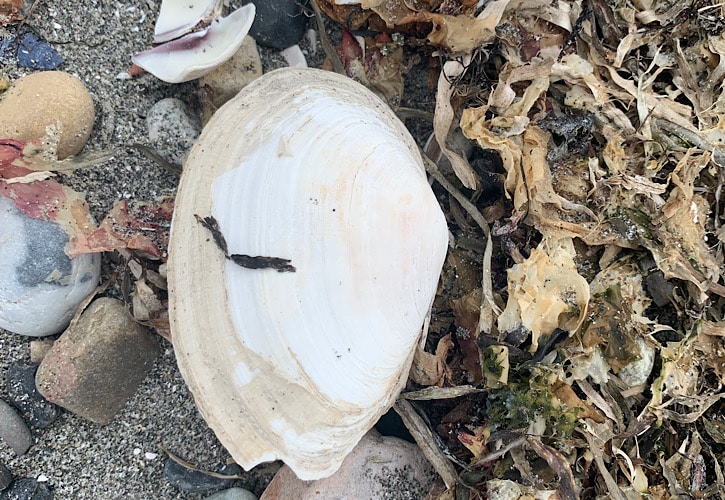 Blaine has a beach town feel, especially in the summer, with a beach to the west; it sits right on the Straight of Georgia with an undisturbed view of the San Juan Islands and a borders Canada.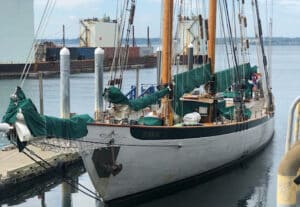 Are you looking to put down roots in a new city full of excitement and opportunity? Then you won't want to miss Bellingham, Washington – a rare jewel of community and adventure nestled in the heart of the Pacific Northwest. The beautiful city of Bellingham, WA, offers the amenities of a growing …