Birch Bay, located just twenty miles northwest of Bellingham, in Whatcom County, 100 miles north of Seattle, and 35 miles south of Vancouver, BC, Canada, is a great place to call home – or even visit for the weekend. Featuring a variety of fun activities and outdoor spaces to call home, this small village of just over 8,000 people provides a quiet, peaceful getaway for those looking to get away from it all!
Newest Birch Bay Homes For Sale
Things to do in Birch Bay
Are you searching for a casual, laid-back beach life? Have you ever wanted to live on the shores of a shallow bay with excellent tidal beachcombing? Do you dream of spending evenings watching the sunset over the water with silhouettes of islands on the horizon? Contact Josh and Jolene for up to date Birch Bay housing information.
Outdoor Activities in Birch Bay
Nestled around a charming cove, the entertainments and opportunities are entirely natural. Without the bustle and nightlife of a modern city, Birch Bay is the bay, the beach, and just enough cafes and shops for maximum relaxation. Twenty miles northwest of Bellingham, Birch Bay offers seclusion without being far from amenities.
Birch Bay is known for its various natural parks, such as Birch Bay State Park and Semiahmoo, that provide great fishing, hiking, and beach fun. During the late summer and early fall, you can join the crowds taking advantage of the famous Chinook, Pink, and Sockeye salmon run.
If you are a bit more adventurous, you can also try your hand at Dogfish Shark fishing or Birch Bay's famous crabbing! Birch Bay is proud to be part of "Marine Area 7" You can learn more at the Washington State Department of Fish and Wildlife website.
Summer Fun & Dining
Famous for the Sandcastle Competition, Birch Bay has several summer festivals for tourists and locals alike. There is so much to do in Birch Bay that you'll have trouble fitting it all in one trip! (So why not move to Birch Bay and enjoy it year-round?)
Located on the beautiful beachside of the Washington Coast, Birch Bay features plenty to enjoy year-round – and even more during the beautiful summer months.
For a bit of Birch Bay history, check out the C-shop candy store – a Birch Bay favorite going on 45 years of ownership by the same family. At the C-Shop, you can eat lunch, watch as handmade chocolates are created, and take home a souvenir of sweets! For the burger lover, check out CJ's Beach House, where you can enjoy a famous Birch Bay burger with a picturesque view of the bay.
For some late-night fun and entertainment on the coast, visit The Beach or Bay Breeze Restaurant and Bar. With plenty of live music, dancing, and great drinks, Birch Bay features several quality locations to enjoy a night out!
The Arnold Palmer-designed Semiahmoo Golf and Country Club boasts tee views of the Canadian Mountains for more upscale dining and relaxation. For a bit of TLC, the Semiahmoo resort also features a full-service spa and spaces for conferences and weddings.
Things To Do
Birch Bay Waterslides Waterpark
Love the water but looking for a break from the beach? Take the family to Birch Bay Waterslides – an incredible outdoor water park with eight different waterslides. The family will enjoy a fun activity pool, a kiddie pool for little ones, and hot tubs for mom and dad.
Located near the center of the Birch Bay region, Birch Bay Waterslides is a great option for family fun. Don't miss out on this fun and exciting family-friendly activity at the heart of Birch Bay!
Mini Golf & Go Karts
One of Washington's many hidden gems is outside of Birch Bay and nestled in the corner of the state: Miniature World. An excellent place for kids of all ages, Miniature World features a ton of activities that the entire family will love!
Miniature World features a Championship 18-hole, a Par 72 Miniature Golf Course, the famous Go-Kart Track, and a Miniature Train Ride through 10 acres of beautiful Birch Bay forest.
Birch Bay State Park
Birch Bay State Park Playground is a recent addition to the Birch Bay State Park area. It is a stunning and family-friendly location, perfect for picnics and outdoor family fun. The park spreads across 664 acres of land, featuring saltwater and freshwater shorelines. Remember to display your Discover Pass to park in the State Park section. There are picnic tables and a kitchen shelter available for visitors to use. Additionally, you can learn about the park's history and ecosystem through interpretive programs and signs. Clamming and crab harvesting are popular activities in the area, but you need a recreational license to engage in them.
Birch Bay Events
Birch Bay is home to many fun events in nearly every month of the year – offering something unique and fun to do no matter the season! The Wings Over Water birding event is late in March, and May brings out the area's best kite flyers for the Birch Bay Kite Festival.
In the summer, you can take in some incredible sand sculptures at the Sand Sculpture Competition and take a dip in the freezing bay waters in January at the Birch Bay Polar Bear Plunge!
With so many exciting events happening year-round in Birch Bay, you will love what the region has to offer you and your family for fun each season.
School Options In Birch Bay, WA
Public Education
Birch Bay, is part of the Blaine, WA, public school system. Birch Bay and Blaine feature one of the highest-rated public school programs in Northwest Washington State. The Blaine School District is the heart of the Blaine and Birch Bay community, bringing high-quality K-12 education to families across the region in Whatcom County.
View Real Estate For Sale Nearby
Popular Posts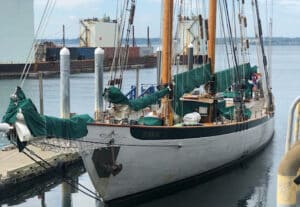 Are you looking to put down roots in a new city full of excitement and opportunity?
Then you won't want to miss Bellingham, Washington – a rare jewel of community and
adventure nestled in the heart of the Pacific Northwest. The beautiful city of Bellingham,
WA, offers the amenities of a growing …