Welcome to our Lynden Commercial Real Estate page-
Search All Commercial listings, including Apartments, Office Buildings, Retail Buildings, Industrial Buildings and Commercial Land, Hotels and Motels For Sale or Lease –
Lynden Search Options
The Guide Meridian runs up into Lynden, hosting most of the city's commercial real estate. With an array of equipment dealers, automotive dealers, gas stations, restaurants, and banks, the Lynden section off the Guide is an excellent illustration of what this city has to offer in terms of commercial real estate.
Industrial
You will find more extensive industrial operations on Berthusen Road, zoned for larger operations if you head further west.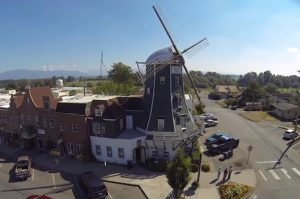 Downtown
Downtown Lynden lease options are available in this Dutch historical tourist attraction town. Lynden is currently introducing more big-box-style stores to attract our Canadian neighbors. Finally, East Badger Road has developed a small industrial zone with few industrial buildings, with many more development opportunities. Lynden, WA, is known for its many dairy farms, raspberry and blueberry fields. Lynden is just 20 minutes north of Bellingham.
Lynden is the home to the North West Washington Fair, historic churches, and the iconic reproduction windmill. With less than 12,000 residents, it is truly an authentic American hometown with local eateries, craft shops, and a favorite local ice creamery: Edaleens!
Contact Lynden Commercial Real Estate Broker Josh Baijot 360-223-4501
Zip Codes
98264
External Links
Lynden WA Recently Sold Commercial Real Estate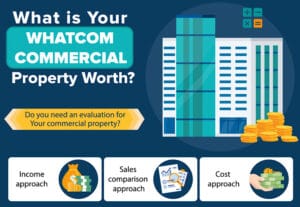 When selling your commercial property, it is essential to know how your
property compares to the market's similar properties. With the proper…..