Blaine is truly an excellent option for anyone looking for multifaceted industrial or retail options.
Blaine Search Options
Apartment Buildings / Multi-Family
With the Canadian border being half a mile from the city center, Blaine is the first thing Canadian visitors see when they pass through the border. Blaine's proximity to the border makes this city a prime location for retail and commercial buildings. Peace Portal Drive was once completely a residential street. Many have converted homes to retail storefronts, including a doctor's office, dentist office, CPA office, and a law firm.
International
Near the Peace Arch Park and Canadian Border, you can find commercial buildings with an exclusive opportunity that few have taken advantage of; often, these buildings are used for international shipping and international storage buildings.
Not Just a Border Town
Blaine has a resort town feel, with a beach to the west; it sits right on the Straight of George. Blaine also has an undisturbed view of the San Juan Island and a border entry to Canada.
Blaine, Washington
As a well-known gateway to Canada, Blaine's many attractions are often overlooked by visitors simply wanting to get from A to B. Located a hop, skip, and a jump away from British Columbia and just an hour's drive from Vancouver. Blaine is also conveniently located just twenty-two miles north of Bellingham.
A little bit of Blaine history
Founded in 1890, Blaine mainly served as a seaport for logging and fishing industries, although it was also a handy jumping-off point for gold prospectors hoping to unearth riches in the 'Great White North. Once home to sawmills and salmon canneries, this charming harbor town now has a population of just 5,160. Nestled between Lummi and Semiahmoo Bay with unparalleled views of the San Juan islands, Blaine is a lovely place to spend some quality time.
Things To Do
Here is a brief rundown of what Blaine has to offer:
Peace Arch Park
With the southern half of the park owned by Washington State and the northern half by BC, the park's unique appeal attracts 500,000 visitors a year. The impressive white arch and beautifully landscaped gardens commemorate the peaceful border established between the US and Canada in 1814.
Ride the Ferry
Built initially to shuttle cannery workers between Blaine and Semiahmoo Spit, the Plover offers a free service to foot passengers and cyclists Friday to Sunday. Enjoy an interesting commentary on the ferry's restoration and keep an eye out for seals, eagles, and herons on the short crossing.
Exquisite Views
For fabulous food and exquisite views, take the ferry to Semiahmoo Resort and dine on the patio, where you can choose between Packers Oyster Bar for burgers and fish & chips, or the more upmarket Pierside Kitchen. Seafood lovers can buy shucked oysters by the dozen at the Drayton Harbor Oyster Company, and the famous C-Shop candy store is also worth a visit.
Festival Vibes
The first weekend of August is a great time to visit Blaine, when the town is out in force celebrating Drayton Harbor Days, a waterfront festival harking back to the days when fishing fleets and canneries captained the economy. Residents celebrate with steamboat displays, homemade raft races, pirate crafts and rides on the Plover.
Tee Off
With Loomis Trail Golf Club and Semiahmoo Golf & Country Club nearby, there are plenty of opportunities to enjoy a round of golf in Blaine and the surrounding areas.
Contact Blaine Commercial Real Estate Broker Josh Baijot 360-223-4501
Zip Codes
98230, 98231
External Links
Blaine WA Recently Sold Commercial Real Estate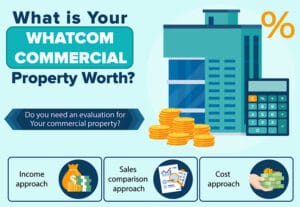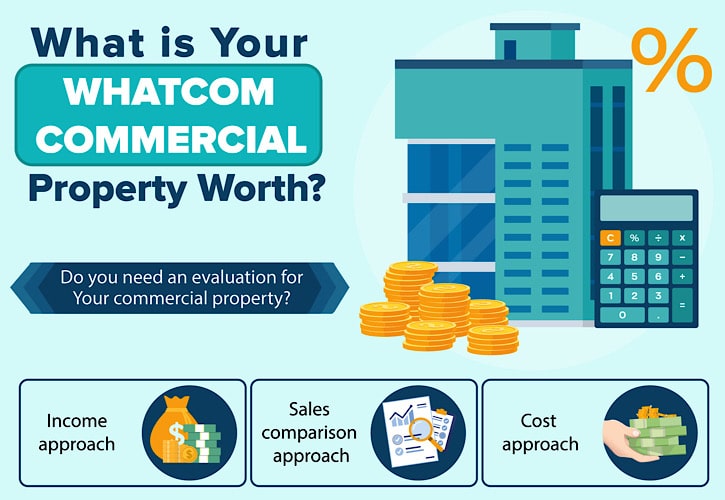 When selling your commercial property, it is essential to know how your
property compares to the market's similar properties. With the proper…..