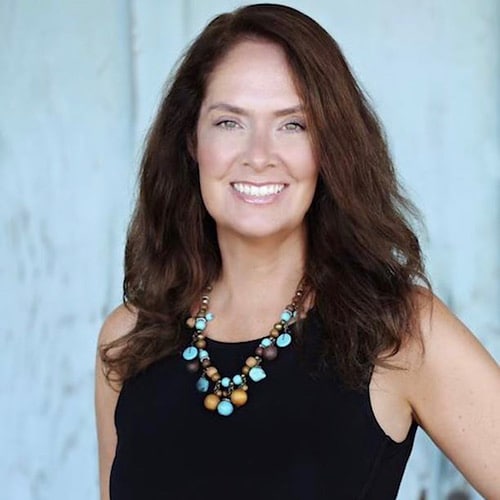 Josh and Jolene are Bellingham residential and commercial real estate experts. Their names are synonymous with Bellingham and the surrounding areas in Whatcom and Skagit County. Hard work, dedication, and professionalism are values that make up the foundation of their real estate services. They strive to offer every one of their clients a personalized, courteous, and boutique-level service that exceeds their expectations.
Experience
When you pick them as your real estate agents, you can expect high customer care and the benefits of 50+ years of combined experience.
"Our clients trust us because we know the local market. We understand the different locations and the lifestyle each unique town or neighborhood provides."
As Your Real Estate Agent
They know the market can narrow it down to a few areas where you will likely find your home at the price you want. Knowing your needs, they can eliminate homes that do not meet your criteria.
They will make appointments, preview homes with you, and help you determine the pros and cons of each home.

Help you maximize the online home search tools available to you.

Provide information and make appointments to see any property listed for sale.

Once you find the home or commercial property you want, they will guide you through the negotiation and details of purchasing of that home or building.
Buying And Selling
The process of investing in real estate demands a well-planned and long-term strategy that can lead to success if approached correctly. If you're looking to sell your property for the highest possible price, you can rely on the expertise of Josh and Jolene. They provide comprehensive research on local sales and market conditions to help you get the best deal based on various factors such as location and condition. Their in-depth understanding of the real estate market and their connections to eager buyers and expanding companies make them elite local professionals who are well-equipped to help you navigate the Bellingham commercial and residential real estate market. From small residential units to massive industrial complexes, they can guide you through the process of investing in properties of all sizes. As buyer's agents, they can help you find the perfect property that meets your unique needs. As seller's agents, they can help you market your property for top dollar, ensuring that you get the best possible return on your investment. No matter what your budget is, Josh and Jolene are fully committed to helping you achieve your real estate objectives. With their expertise and dedication, you can trust that your real estate needs are in safe hands.
Josh and Jolene live on the Saltwater, where they spend their free time kayaking and enjoying the company of their family, friends, and three dogs.
Learn About Bellingham and The Surrounding Areas Below
Bellingham
Bellingham, WA, is a vibrant city in the state's Northwestern region. It has a lively downtown and many different neighborhoods offering unique experiences. If you're considering relocating to Bellingham and its surrounding county, read on to discover the various areas and what they offer.
Bellingham has grown from a pioneer town to a thriving city, formed by merging four different towns with distinct features. This includes the Fairhaven Historic District, a must-see for Victorian architecture lovers, and you can find more information on our "Before You Move" page.
Year after year, people are attracted to this area for its stunning views of the bay and the San Juan Islands and its breathtaking forests and sandy beaches. Many people choose to stay, and nature lovers and picnickers will enjoy the many amazing parks, including Larrabee Park and Arroyo Park.
Relocating To Bellingham
We can help you relocate and find a home in Bellingham, WA, which offers urban amenities, natural beauty, mild temperatures, and easy access to Seattle and Vancouver. Please be aware of strict speeding laws for safety. Check out our top 20 things to know before moving to Bellingham! Bellingham is great for fitness enthusiasts and pet lovers. Bellingham offers outdoor activities, historical venues, and local sports. Enjoy fresh food and drinks from farm-to-table options and craft breweries.
Bellingham Neighborhoods
Do you need to determine which neighborhood is right for you? In that case, our comprehensive list provides detailed insights and local knowledge to help you decide. You can also check out the provided links for current home listings in Bellingham and neighboring areas, and don't hesitate to contact us for updates on new options.
Bellingham boasts many charming and diverse neighborhoods, each with its unique attractions. Alabama Hill and Chuckanut are worth exploring if you're after stunning views and outdoor activities, while Barkley Village offers modern living with fine dining, shopping, and entertainment. Birchwood provides a peaceful retreat with a rural feel and nearby Squalicum Creek Park for recreation. City Center combines culture, history, and natural beauty with unique shops, inviting restaurants, and outdoor trails.
Columbia is a warm, inviting neighborhood with attractive homes, parks, and historic charm. At the same time, Cordata is an ever-evolving community in Bellingham's north, with access to shopping, education, and medical facilities. Other neighborhoods to consider include the historic and lively Fairhaven, tranquil Edgemoor, vibrant Happy Valley, bustling Irongate, unique King Mountain, and the Lettered Streets neighborhood, which provides easy access to downtown Bellingham while maintaining a peaceful atmosphere.
Meridian boasts a diverse range of land use zoning and offers a variety of shops and entertainment options. At the same time, Puget features industrial and commercial establishments and single- and multi-family residential areas with stunning views. Roosevelt is the most populous neighborhood, with historic and newer homes, while Samish is tranquil with Lake Padden Park. Sehome has beautiful historic homes and a high population density, and Silver Beach has diverse housing and stunning views of Lake Whatcom. South is excellent for outdoor activities and has WWU, while York is a historic downtown neighborhood.
Whatcom County
Are you looking for a great place a little further out of town? Look only as far as the nearby communities of Blaine, Birch Bay, Ferndale, Lynden, Sandy Point, Semiahmoo, Sudden Valley, and Whatcom County.
Blaine
Blaine is a charming town located on the beach and bordering British Columbia. It boasts breathtaking views of nearby Mt. Baker and Peace Arch State Park. It's also a haven for birdwatchers, with many rare species living in the area.
If you're looking for a resort-style getaway, Semiahmoo Resort is the perfect destination, complete with a pool, fitness center, spa, golf courses, and more.
Birch Bay
Birch Bay is another great option for outdoor enthusiasts, with kayaking, paddleboarding, and birdwatching opportunities.
Ferndale
Ferndale is a charming town with a rich pioneer history along the Nooksack River. Visitors can enjoy scenic local parks and glimpse the area's past at Pioneer Park and Hovander Homestead Park.
Sandy Point is a unique neighborhood in Ferndale, situated on a peninsula that boasts a marina and stunning views of the San Juan Islands.
Lynden
Lynden is known for its Dutch heritage and hosts popular festivals like the Northwest Washington Fair and the Northwest Raspberry Festival.
Check out today's newest home listings in any of these communities by clicking the links below.
Do You Need Help Finding An Agent Outside Of Our Coverage Area?
Choosing a knowledgeable local real estate agent or realtor is crucial when buying or selling a significant asset. An outgoing Local Agent will ensure that your investment is sound and pays off in the future. We can assist you in selecting the right agent, whether you're looking to move on from your current home or find a new one. Buying and selling a home is a significant decision that requires the expertise of a real estate broker. Read on as we guide you through finding the perfect agent for your needs.
Best Real Estate Agents
As someone with local expertise, an agent can provide you with a wealth of information, such as market data on residential or commercial property appreciation or depreciation. They can also give you details on local services and amenities, school information, updates on upcoming local improvements to streets and parks, and information on significant housing or commercial developments. Additionally, you can get updates on businesses moving into the area, trends like population growth, regional economic trends that can impact the demand for housing, and market information such as listings, pending, and sold properties. You can also receive up-to-date notifications of new listings and sales in the neighborhood and how that can affect the value of your property. Furthermore, you can find out what your neighbors are doing to remodel their homes and how those changes can help them when it comes time to sell. Additionally, an agent can provide information on property taxes and the relationships between assessed value and sold values, developed and undeveloped land in the neighborhood, and traffic trends. The list goes on and on!
Neighborhoods
A top local Real Estate agent understands the unique nuances of the different neighborhoods –
Such as those special pockets of parks and trails, the historic homes or businesses and their significance, or significant events that have or will occur there.
When buying a home, it's also essential to consider the neighborhood. Understanding and appreciating the area can make a big difference in the investment. Also, when selling a home, having a real estate agent who can showcase the neighborhood's benefits is just as valuable as highlighting the house's features.
Buying and Selling
When buying or selling a home, your agent plays a crucial role. To ensure the process goes smoothly, you should find an agent you can communicate with quickly and effectively.
When selecting an agent, it's also important to consider their support team. Buying or selling a home can be complicated, so finding an agent with a reliable team behind them is essential. You can learn more about an agent's capabilities and limitations by asking the right questions and conducting thorough research. Ultimately, it's your money on the line, so choosing the right agent is crucial.
Some tips to consider when searching for a listing agent include finding someone who provides realistic answers. Additionally, it's crucial to understand the agent's core values and ensure they align with your own. They should be prepared to provide you with information about the local area and how any recent changes may affect the value of your home.
Assistance Finding The Right Local Agent In Your Area
Josh and Jolene have extensive experience in the real estate industry, with over 25 years each. They have established numerous connections throughout Washington state and beyond. Do not hesitate to contact them for assistance in finding the perfect agent, as they are happy to refer you to the right agent.