Thinking of relocating to Skagit County?
Skagit County has a population of 132,566 as of 2020 and was formed in 1883 and is located just south of Bellingham. The county was named after the Skagit Native American tribe. Comprised of cities like Mount Vernon, Anacortes, and Sedro-Woolley, there is a neverending list of things to see in Skagit County.
Skagit County Just Listed Homes
Schools
As of 2020, 51 public schools in Skagit County serve about 19,500 students. Schools here have an average math proficiency score of 45% and an average reading proficiency score of 53%. A few top-ranked public schools in Skagit County include Anacortes High School and Fidalgo Elementary School. The student-to-teacher ratio is 17:1, less than the Washington State average of 18:1.
Eating Out
As for food and drink in Skagit County, there are plenty of wineries and fresh seafood markets to choose from. The Skagit River provides fertile land for wineries looking to produce high-quality wine. The climate in the area is very similar to some of the most famous European wine regions. Due to these prime conditions, Skagit County is the perfect location for growing grape varietals like Siegerrebe and Agria. Fishing is another vital industry in Skagit County. Located right on the Salish Sea, seafood such as Oysters, Dungeness Crab, Halibut, and Wild Salmon are an amazing bonus.
Things to Do
There are also plenty of festivals to attend in Skagit County every year. The most notable festivals held here are the Skagit County Tulip Festival and the Anacortes Boat and Yacht Show. You know Spring has sprung when the Tulip Festival ramps up every year. With over 300 acres of vibrant tulips, daffodils, and irises, you could be there for hours and still have so much to see. There are also
beautiful art shows and other fantastic flower exhibits to explore here. If you're more into sea sports and big boats, then the Boat and Yacht show is the place for you. Not only can you tour some of the newest powerboats in e region, but you can find the latest accessories and appliances for your own boat as well. Located in the Cap Sante Marina, there are more than 300 boats on display, ranging from a 68 ft Prestige to simple trailer-sized boats.
Outdoors
Chuckanut Drive is a beautiful, scenic drive that runs from north of Samish all the way down to Burlington. There are endless hikes and breathtaking views along this road as well as Blanchard State Park, where people flock to enjoy the many mountain bike trails and paragliding. From the numerous lookout points along Chuckanut Drive, you can marvel at the incredible views of the San Juan Islands. If you stop at Taylor Shellfish Farms along the way, you could get an authentic seafood experience while feasting on the highest quality oysters, clams, and crab.
Camping
Hiking is a great way to get outside and enjoy nature with the whole family. Skagit County has plenty of hiking trails that are perfect for people with all levels of experience. Deception Pass in Anacortes not only has hiking trails but beaches and camping as well. Bow-Edison has the famous Samish Outlook as well as Oyster Dome. If you're looking for some more advanced hikes in the area, then North Cascades National park has tons of rugged glacier-filled peaks and magnificent waterfalls.
Boating
Skagit County has an exciting array of boating opportunities with 229 miles of marine shoreline and some of the most beautiful islands in the state. There is also the Skagit River, which is perfect for kayaking or tubing. The river is where 1/3 of the Salish Sea salmon live, so there are plenty of prime fishing spots in Skagit County. Anacortes is a boaters paradise and home to one of the best marinas in the Pacific Northwest. The Port of Anacortes marina is located in downtown Anacortes and is also a customs port-of-entry. They also have award-winning kayak tours where you can go on 1.5 to 5 hour tours or multi-day trips through the beloved San Juan
Islands. You could also take a tour through Deception Pass and see Washington's wildlife and astounding beaches.
Popular Posts About Skagit County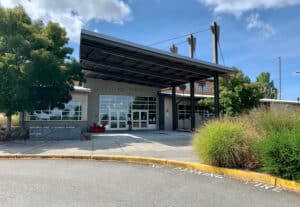 Skagit County Public And Private Schools
Learn Your Options for Public & Private Education In Skagit County, WA One of the hidden gems of Washington state, Skagit County offers a wide variety of recreational professional opportunities for the adventurous at heart. These options for both individuals and families have made Skagit …
View Real Estate For Sale Nearby
Popular Posts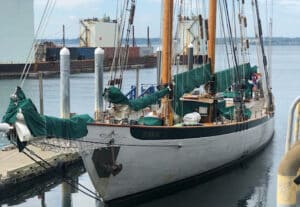 20 Things You Need To Know Before You Move To Bellingham and the surounding areas
Are you looking to put down roots in a new city full of excitement and opportunity? Then you won't want to miss Bellingham, Washington – a rare jewel of community and adventure nestled in the heart of the Pacific Northwest. The beautiful city of Bellingham, WA, offers the amenities of a growing …