The York Neighborhood might be a small neighborhood, but it is bursting with character. Established in the late 19th century, this densely populated area has a solid mix of craftsman style single-family homes. As you move closer to downtown Bellingham, it is filled with businesses and apartments.
Below you will find all of the newest York real estate listings. There are condos, single family homes listed for sale with detailed information and photos on each.
Newest Homes for Sale in the York Neighborhood
Historically, it is a neighborhood with strong cohesion and few commercial influences not related to neighborhood needs. Even though it was zoned for multi-family development for many years, it has retained a robust single-family orientation. According to the 2000 Census, over 2,600 residents live in the York Neighborhood.
Franklin Park is an old elementary school site located south of Lakeway. A playground and open field provide neighborhood recreation. North of Lakeway, the York Neighborhood Association, has worked with the city to establish and develop Rock Hill Park at the end of Iron Street. A small playground and half-court basketball provide an activity for children. Neighbors have adopted the park and help maintain the flower beds.
Relocating To The York Neighborhood
Are you thinking of moving to the York Neighborhood? As experienced local real estate agents in Bellingham, we can assist you in finding the ideal home that fits your needs and desires. Our expertise in the local market means that we are well-equipped to help you with any real estate-related questions you may have.
Communities in Bellingham
Search Nearby Areas
York Neighborhood
Learn More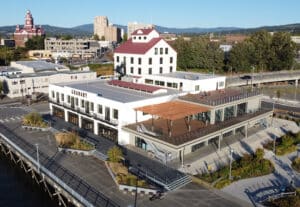 Bellingham Neighborhoods and Surrounding Areas
If you are moving to the Bellingham area, you can't go wrong
with any of the communities in this great city and surrounding
county.