Moving To Lynden
Are you thinking of moving to Lynden, WA? Find out what it's like living in Lynden!
For anyone moving to Lynden, WA, or considering the move, you'll want to read this article first! If you're curious about living in Lynden, check out all of the homes for sale in Lynden, WA!
If you're considering a move to Lynden contact us so we may help with your relocation!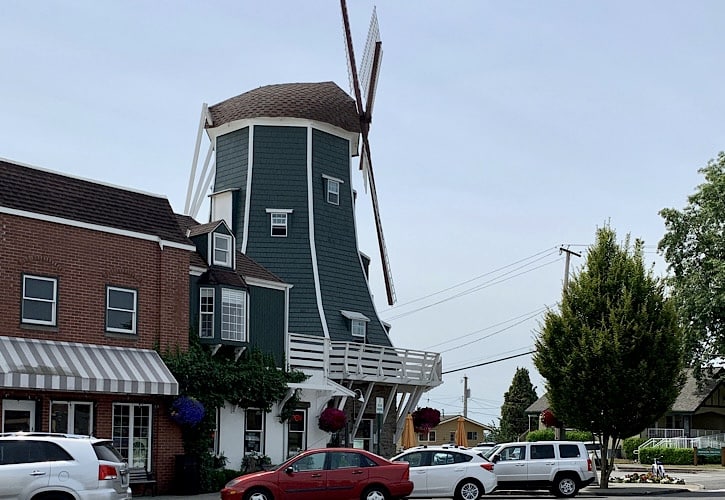 Are you considering relocating to Lynden or wondering what the best neighborhood is?
If you're looking for a beautiful place to call home in the Pacific Northwest, Lynden is an excellent choice for families, retirees, and young professionals alike. With a population of 16,048 this city is renowned for its pristine parks and rich agricultural lands, making it a popular destination for many. Situated between Blaine to the west, Bellingham to the south, Everson to the east, and British Columbia to the north, Lynden offers a warm and inviting community that provides a plethora of outdoor activities for its residents. With a charming blend of city life and stunning landscapes, Lynden is a welcoming town that can be the perfect place to call home. If you're considering a move to this area, we've compiled some essential information about Lynden to help you make an informed decision.
Pros and Cons of Moving To Lynden
Pros:
Lynden boasts many desirable qualities, such as low crime rates, a sense of pride in homeownership throughout various neighborhoods, a fantastic selection of newer developments, highly rated schools, excellent amenities, a rich culture, and below-average home prices.
Cons:
However, Lynden may not be ideal for commuters as it is located 20 minutes away from I-5 and almost 30 minutes away from Bellingham, making it less convenient for those who frequently travel south to the Seattle area.
Things To Do In Lynden, WA
Are you looking to put down roots in a new town? Lynden is a Dutch-influenced town in the NorthWest corner of Washington – a rare jewel of community nestled in the heart of the Pacific Northwest and Whatcom County.
When you learn about Lynden and the things it has to do, you will want to make this one-of-a-kind place your new home!
Interesting Places
1. Lynden Pioneer Museum
The Lynden Pioneer Museum is based in a building formerly the North Washington Implement Dealer and Blacksmith shop. Established in 1976, it still has the huge barn doors and hitches on the ceilings where the mechanics used to haul in tractors. It holds a rich history that portrays the industries which made Lynden famous. The primary purpose of its establishment is to house the renowned Polinder Buggy Collection. They consist of 48 carriages, vintage buggies, cars, and the original Lynden fire engines. It now holds the biggest horse-drawn collection of vehicles west of the Mississippi River. The front door exhibits the pioneer agricultural history, Victorian life, Native American history, and historical military narration. The attractions keep growing, with the museum receiving more than 800 donated pieces yearly from families and archival data. A can't-miss spot is the facsimile of pioneer-era downtown Lynden. This was included in the museum by 1084 and showcased life-like exhibits about significant enterprises in history. As you walk on the wooden sidewalks, you can hear the old board's creaks, taking you back through the rich history. You can unwind at the Cozy Café, a classic vintage diner. You can find the old wood rafters from the pacific American Fisheries cannery from the open lobby. As you ascend to the third floor, there are striking vintage toys and artifacts given by donors. The museum opens its doors occasionally to host school tours and provides an event space.
2. Lynden Skateway
You can use roller skate under a disco ball at the Lynden Skateway indoors all season. It is the only skating spot remaining in the Whatcom country. This hidden gem gives out reasonably priced entertainment to the whole family. Lynden Skateway has a fascinating history to share. Over the last 40 years, it has thrived through so many drawbacks. Initially, it had a bowling section when the owners purchased it in 1976. The building burnt down in 1994 but was rebuilt in 1996, keeping the roller skaters in downtown Lynden happy. Almost 800 blades and skates pile Lynden Skateway's shelves. The dark carpet adorned with roller skates leads all aged skaters to the classic wooden rink.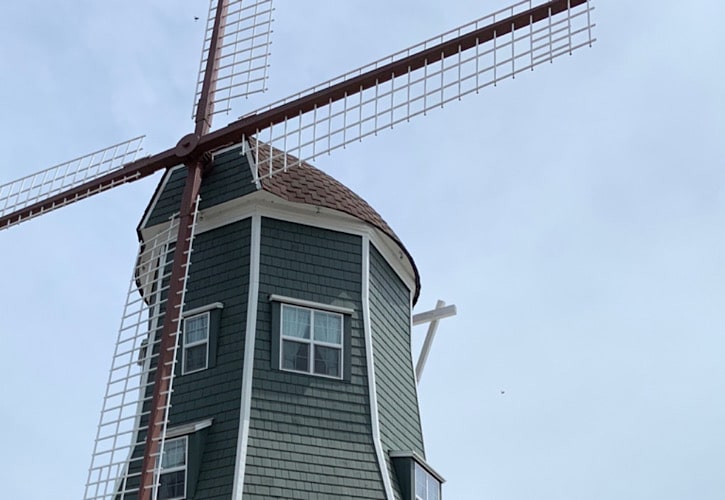 Thinking of Moving to Lynden?
Reach out to me I'd be happy to help you find the right home.
3. The Jansen Art Center
It occupies the previous Lynden Fire and City hall. Now refurbished as an art center, it is a place where the community gathers for events. Their mission is to create opportunities for the locals by engaging in the arts. Established in 2012, architects, designers, contractors, and visionaries came up with creating something unique for the Whatcom country. Jansen Art Center has six studios, a 110-capacity concert hall, a café, a gallery, and two floors of display room. They update exhibits and classes every three months, creating opportunities for artists to share, learn, and engage the local community. Get ready to connect through jewelry, ceramics, music, fine art, performances, etc.
4. Jim Kaemingk Sr. Trail
This is a 4.8-kilometer marked loop trail near Lynden. The path is perfect for all skill levels and is generally used for biking, walking, and hiking. Dogs are also allowed but should always be leashed. The serene and quiet environment is a lovely spot to relax while walking.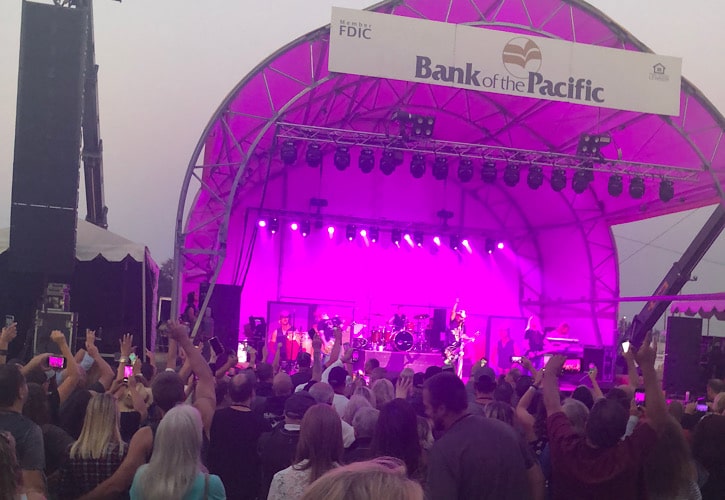 Festivals in Lynden
5. Northwest Raspberry Festival
This is the largest free event in the Whatcom Country. It celebrates the tastiest, most famous raspberries worldwide. The festival lasts for two days with implausible nonstop music, food, and classic cars and motorcycles. Various food vendors like the Edaleen Dairy and Curt Maberry Farms dot the place. An assortment of craft sellers, kids' entertainment providers, and Front street vendors contribute to the exceptional experience.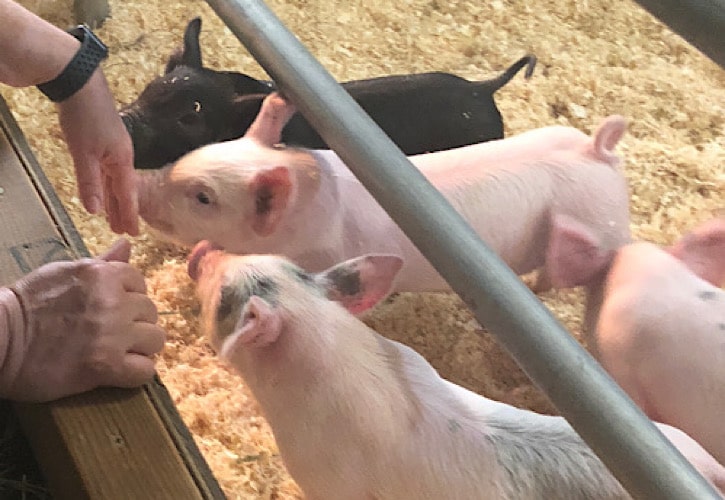 6. The Northwest Washington Fair
This is a six-day occasion hosted in Lynden. It includes the Whatcom County Dairy Women, livestock judging, craft display, food providers, and craft displays. There are usually plenty of night entertainers and a demolition derby. Due to the excellent weather around August, it attracts a lot of participants.
7. The Farmers Day Parade
This is an old-fashioned custom honoring the social and economic impact of the agriculture tradition in Lynden. It attracts the surrounding areas where they parade their products. The parade attracts various entries from commercial organizations and agricultural companies. This is the only place in the world where you will view the possession of animals, tractors, antique cars, bands, children's entries, and trucks with new floats.
8. Whatcom County Farm Tour
Various farms in Whatcom County open their doors to the public for this farm tour once a year. The tour is fun-filled with food explorations and fresh flavors. It offers a free, friendly, and enticing guided tour. Participants enjoy leisure walks through the orchards and field with a chance to discover the source of the abundant food in Northwest Washington. Through interactive activities, they may choose to visit all or opt for a few favorite stops. Typically, it is held every second Saturday of September by Sustainable Connections.
Parks in Lynden
9. Berthusen Park
Established in 1883 by Hans Berthusen, the park offers picnic areas, playing activities, group shelters, and a grown forest for hiking. It is ideal for educational tours with antique tractors and historic barn displays. The quiet countryside setting makes it a favorite for the Lynden Shotgun Club, Bertrand Creek, and the Boy Scouts. The owners gave the park freely to the residents to preserve and enjoy.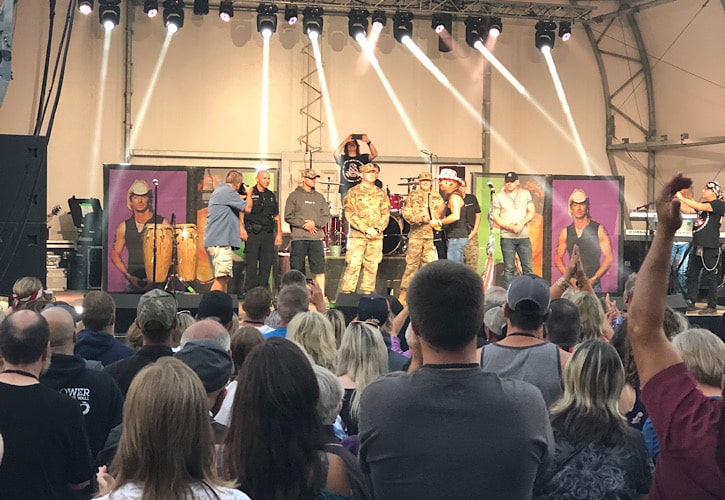 10. Lynden City Park
Also known as the Milton Smiles Playground Park, it has offered enjoyment for decades. Located North of downtown Lynden, generations have hiked along with the tall conifer trees and through the rocks in the Fish trap Creek. City Park creates an amusing avenue for family picnics. To those who grew up in the area, it holds beautiful memories. After so many years of wear and tear, the Lynden communities came together in the spring of 2006 and built a new playground in nine days. Funded by volunteers, the park features swings, a jungle gym, a castle maze, a slide, and a 35ft tree. Most people have left their handprints and names on the picket fence, making it a memory-fun place for future generations. Other facilities include a basketball court, fish trap creek, and the beginning of the Jim Kaemingk Sr. City trail.
11. Centennial Park
It features an exquisite memorial for the North Whatcom veterans in downtown Lynden. It holds seating benches, picnic tables, the Lynden library, public transport, and a community center. Its mission is to give a clean, safe, and pleasing environment for the residents to utilize and enjoy. Other parks include Greenfields, Patterson Park, and Bender Fields.
I hope you enjoyed this list of things to do in Lynden WA!
Final Thoughts on Moving to Lynden
Without a doubt, Lynden is a fantastic place to relocate to. The benefits of living in Lynden far outweigh any drawbacks. Whether you're drawn to the town's cozy, small-town atmosphere or are seeking new employment opportunities, we're eager to assist you in finding your ideal home in this beautiful community. If you're prepared to search for homes for sale in Lynden, don't hesitate to contact us today to connect with a skilled Real Estate Specialist
Lynden Homes for Sale
Additional Nearby Area Information:
Hi! I'm Jolene Baijot, I'm a Real Estate Agent in Whatcom County. Thank you for taking the time to read this blog post. I appreciate your time spent on this site. You can connect with me on Facebook, Instagram, or contact me through this website. I'd love to hear from you.