Moving to Washington? Your Guide To Making The Move To The Evergreen State.
Are you wondering whether moving to Washington State is a good decision? Check out our post below for some helpful insights and tips.
Washington – the gem of the Pacific Northwest. With its stunning natural beauty, vibrant culture, and bustling job market, it's no wonder that more and more people are choosing to make the move to Washington.
With thriving cities such as Seattle, Bellevue, Kirkland, Tacoma and Spokane – plus hidden treasures such as the San Juan Islands, Whatcom and Skagit Counties – there's something for everyone in this beautiful state.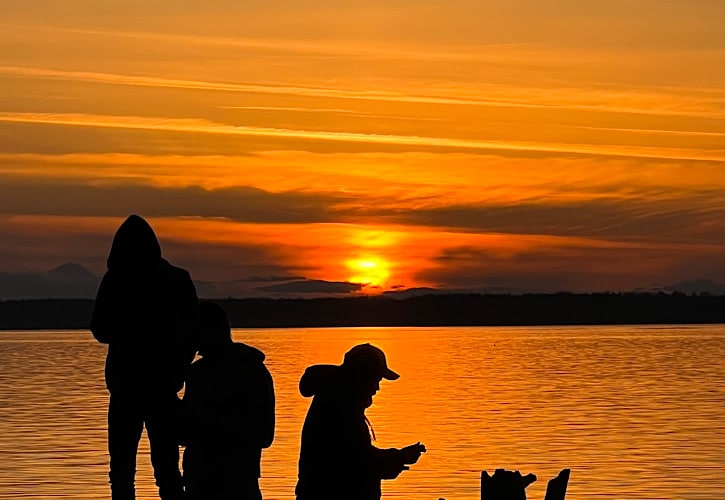 Living in Washington
If you're thinking of moving to Washington contact us so I may help with your relocation!
Moving to Washington is no small feat – it takes planning, preparation, and a bit of hard work. But with the right tools and advice at your disposal, you can make the transition as smooth and successful as possible.
Whether you are moving your family or making a professional transition, read on to learn everything you need to know about putting down roots in the Evergreen State.
Getting To Know Washington
Depending on your preferences and needs, Washington State can be a great place to move. It offers diverse landscapes, from lush forests, picturesque coastlines, arid deserts, vibrant cities, and a strong job market.
Located in the Pacific Northwest region of the United States, Washington is nestled between the Pacific Ocean to the west, Oregon to the south, Idaho to the east, and British Columbia, Canada, to the north.
This majestic state is home to some of the most beautiful landscapes in America, with majestic mountains, lush forests, and stunning coastlines.
Washington has a rich history that dates back thousands of years. The first inhabitants were Native American tribes living off fishing and hunting for centuries before European settlers arrived in 1792. Washington was officially admitted as a state on November 11th, 1889, and was named (naturally) after George Washington!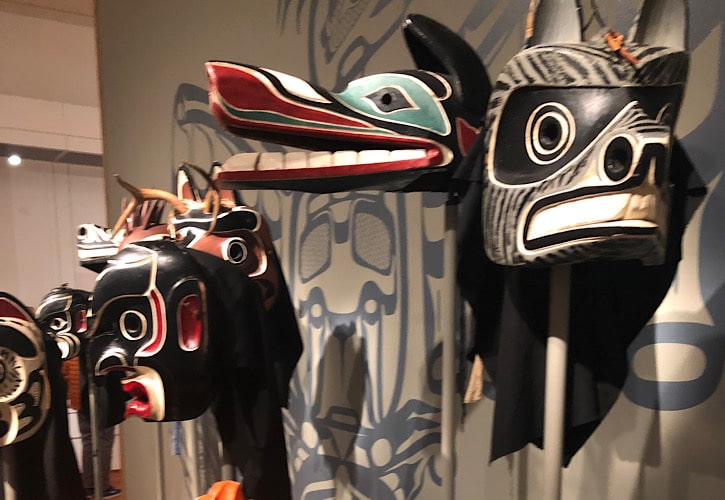 Today, the state boasts around 7.7 million residents across six distinct regions:
Puget Sound Region
Olympic Peninsula Region
Southwest Washington Region
Central Washington Region
North Central Washington Region
Eastern Washington Region
Each region offers something unique for visitors to explore, such as beaches along Puget Sound or mountain ranges in Central Washington.
State Capital
Contrary to popular belief, the capital city of Washington isn't Seattle – the state's capital is Olympia, which is located in Thurston County in Western Washington. Other major cities include Seattle (the largest city), Spokane (the second largest city), Tacoma (the third largest city), and Bellevue (the fourth largest city).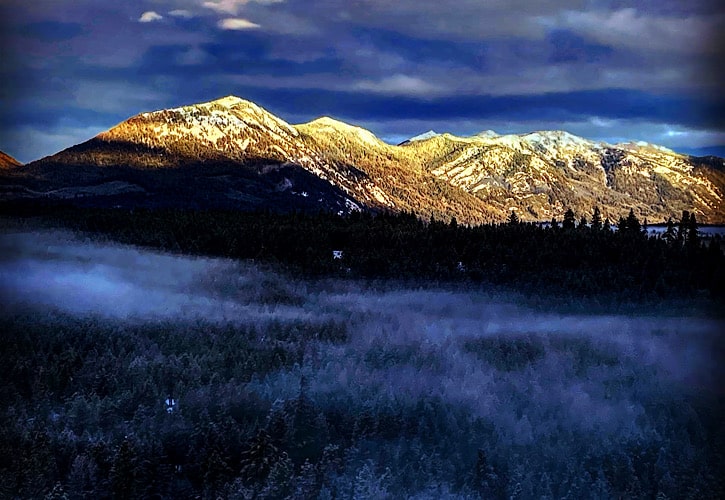 The State Also Boasts Numerous Amazing Parks, Such As:
The Economy of Washington
Washington is home to a flourishing economy, boasting some of the strongest industries in the United States. These include aerospace, agriculture, biotechnology, clean technology, software development, and maritime services.
The state also has a booming retail sector thanks to its many shopping outlets along Puget Sound and other major cities.
The unemployment rate in Washington is also low, hovering around 3-4%. This means job seekers have a good chance of finding employment in the state – although competition can be fierce depending on the industry.
The clean technology sector has also seen tremendous growth in recent years as companies look to reduce their environmental impact while still remaining profitable. Companies like Microsoft and Amazon have invested heavily in this sector and are helping to drive innovation in this area.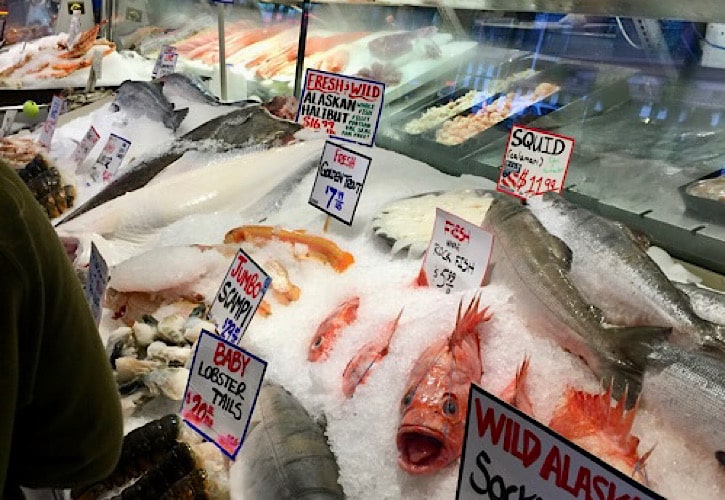 Moving To Washington – 5 Things You Need To Know
With so much to do, see, and experience, Washington is the perfect place to call home. Best of all, the state has something to offer everyone, regardless of lifestyle or interests. Here are a few tips to help make your move as smooth and successful as possible:
1. The Cost Of Living
The housing market in Washington State is dynamic, with prices and trends changing constantly. And with six different regions to live in, you'll find something for every style and taste.
Love the city life? You'll find plenty of city homes in Seattle and Tacoma. Prefer a quieter, more rural feel? Go explore Central Washington or the Olympic Peninsula! Olympia has been voted one of America's most livable cities due to its small-town feel.
The cost of living in Washington is slightly higher than the national average, but this is primarily due to housing costs. The state is 14% above the national average for living costs.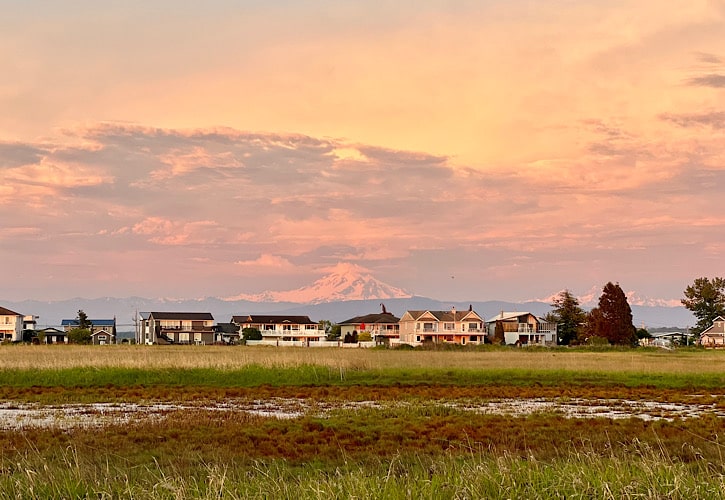 Washington Housing Market
The Washington housing market is hot – with many professionals looking to move to the area. Areas such as Seattle and Tacoma have seen rapidly rising home values in the past few years – which can create lasting wealth for those who invest in homes early.
While the properties within cities have seen the biggest increase in value, rural areas have remained relatively stable – offering a more affordable option for those on a budget. For instance, the average property taxes come in at $1,731 for most residents (though they can vary from county to county).
The good news is that the Washington housing market is expected to remain strong in the coming years, with new construction and development projects continuing to increase demand.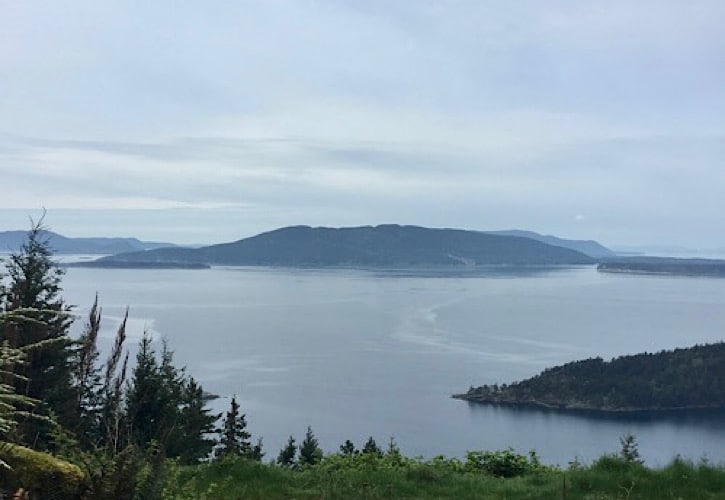 Washington Taxes
When you think of the cost of living, you likely want to know what types of taxes you'll be paying.
Washington has no state income tax, which can lead to substantial savings. The state also offers a variety of tax incentives and credits that can reduce your taxes.
Washington Education And Healthcare
Washington is home to some of the top universities and colleges in the country, including the University of Washington, Washington State University, Gonzaga University, and Pacific Lutheran University.
The state also has an excellent healthcare system, with multiple hospitals and clinics offering quality care – so you can trust that you'll get the best care when you need it.
Washington Job Market
The job market in Washington is diverse and caters to a wide range of industries. The state boasts a thriving technology sector, with major tech companies like Amazon, Microsoft, and Boeing having headquarters or large operations in the state. This has created numerous job opportunities in software development, engineering, project management, and other tech-related fields.
Healthcare Industry
Healthcare is another major industry in Washington, with several world-class medical facilities and research institutions located in the state. Job opportunities in healthcare range from physicians, nurses, and other medical professionals to administrative staff and support services.
Agriculture
In addition to technology and healthcare, there are plenty of job opportunities in other sectors in Washington. Agriculture is a major industry in the state, with a focus on apples, cherries, and other fruits, as well as wheat and barley. Retail, hospitality, banking, and finance also provide job opportunities for a range of skill sets and experience levels.
One of the benefits of the state's job market is that many companies offer remote work options, making it easy for contractors and freelancers to find work. This allows for greater flexibility in terms of where and how people work, and also provides opportunities for people who may not live near major job centers.
2. Weather
In Western Washington, Seattle and its surrounding areas experience mild temperatures year-round, with an average temperature of about 60 degrees Fahrenheit in the summer months and 40 degrees Fahrenheit in the winter months.
Eastern Washington has a much different climate than its Western counterpart. Summers are hot and dry, with temperatures reaching into the 90s on some days. Winters are cold and dry, with temperatures dipping below freezing at night. Snowfall is common in this region as well, especially in higher elevations such as Spokane or Yakima.
If you're wondering how to spend your day in Washington, there are plenty of options available. Enjoying the outdoors is one of the best ways to have fun without spending too much money, and there are many activities to choose from, such as hiking and kayaking. During the winter months, skiing and snowboarding are widely popular activities, and there are multiple resorts around the state where you can enjoy them.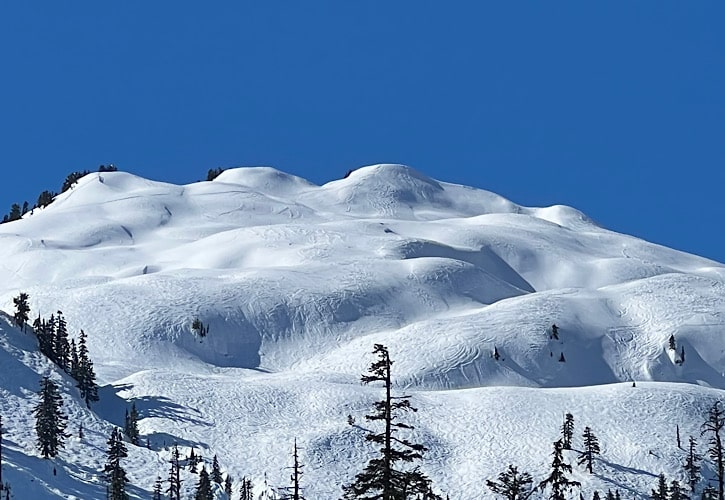 3. Washington Offers Excellent Education Opportunities
Washington is home to some of the best higher education institutions in the country. School districts such as Seattle Public Schools and Spokane Public Schools are considered some of the best in the nation, and there are several excellent private schools as well.
For those seeking higher education, Washington has multiple universities, colleges, and community colleges to choose from.
● The University of Washington is one of the most prestigious universities in the country, and its College of Education offers a wide range of degree programs. Tuition for in-state students is $11,822 per year, while out-of-state tuition is $37,914 per year.
● Gonzaga University offers a variety of tuition rates for students depending on their program and residency. For the 2023-24 academic year, undergraduate tuition is $52,540.
● Central Washington University is another excellent option for those looking to pursue higher education in Washington. Tuition for in-state students is $7,944 per year, while out-of-state tuition is $20,876 per year.
● Western Washington University Extended Education offers a variety of degree programs and certificates to help students reach their educational goals. Tuition for in-state students is $6,724 per year, while out-of-state tuition is $17,364 per year.
● Bates Technical College provides an affordable option for those pursuing higher education in Washington. With low tuition rates and flexible class schedules, Bates Technical College makes it easy for students to get the education they need without breaking the bank. Tuition for in-state students is $4,620 per year, while out-of-state tuition is $10,680 per year.
From preschool to doctoral studies, students have many opportunities to pursue their educational goals in Washington. With some of the best schools and universities in the country and plenty of affordable tuition options, there's something for everyone. Regardless of your educational goals, you can rest assured that Washington has something to offer.

4. There's Tons to Do In Washington
Outside of work and school, there's plenty to do in Washington. With its incredible natural beauty and bustling cities, there's no shortage of things to explore and experience.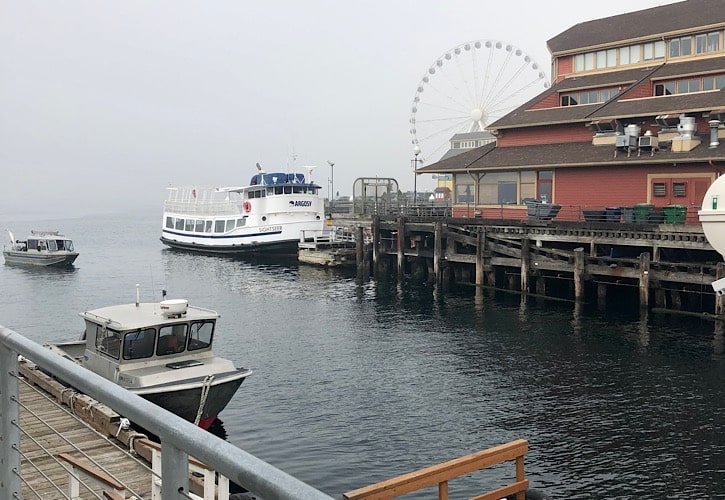 Don't Miss The Top 10 Washington Attractions
Looking to take the family on a fun outing? Washington has tons of attractions to explore:
Space Needle – Towering 605 feet (184 meters) above downtown Seattle, the Space Needle is an icon of the city—and it's the number one tourist attraction in Washington State.
Lake Chelan – Enjoy swimming, boating, fishing, and other water activities at this beautiful lake in central Washington.
Columbia River Gorge – This stunning canyon offers breathtaking views of the Columbia River and plenty of outdoor activities such as hiking, biking, and camping.
Spokane – Visit this vibrant city for its many museums, art galleries, parks, and gardens.
Snoqualmie Falls – Take in the majestic beauty of this 268-foot waterfall located just outside Seattle.
North Cascades National Park – Explore over 500 miles of trails through lush forests and rugged mountains in this national park located in northern Washington state.
Point Defiance Zoo & Aquarium – Get up close with exotic animals from around the world at this famous zoo located in Tacoma, WA.
San Juan Islands – Take a ferry ride to these beautiful islands off the coast of Washington for some relaxing beach time or whale-watching excursions!
Mount St Helens National Volcanic Monument – Learn about the 1980 eruption of Mount St Helens while exploring its unique landscape filled with lava fields and volcanic features like lava tubes and craters!
10. Olympic National Park – Discover diverse ecosystems ranging from temperate rainforests to snow-capped peaks at this national park on Washington's Olympic Peninsula!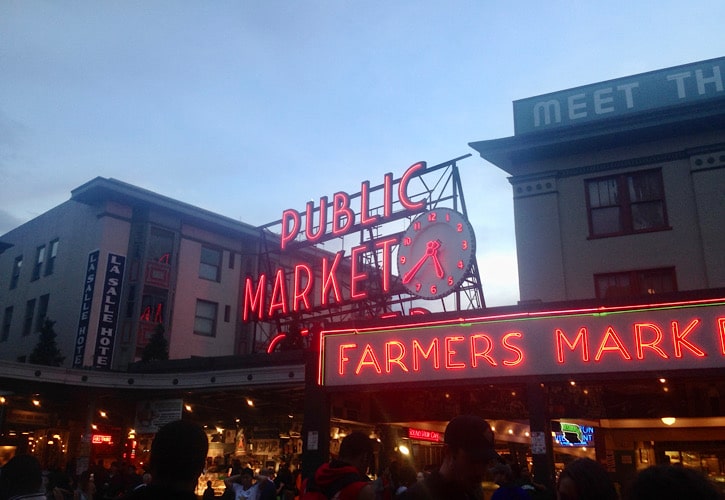 Best Places to Eat In Washington
All of that exploring is sure to fire up your appetite – so here are some of the can't-miss spots for foodies in Washington:
Here are some of the best places to eat in Washington State,
1. Canlis (Seattle) – This fine dining restaurant offers a stunning view of Seattle and Lake Union. Their contemporary American cuisine menu features dishes made from locally sourced and sustainably grown ingredients.
2. The Herbfarm (Woodinville) – This award-winning restaurant has a nine-course seasonal tasting menu that changes weekly. The menu is based on organic ingredients grown in their garden or sourced from local farmers and producers.
3. Salumi Artisan Cured Meats (Seattle) – This family-owned deli is a must-visit. They specialize in artisanal cured meats made from high-quality ingredients and offer various cured meats, sandwiches, and soups.
4. The Whale Wins (Seattle) – This wood-fired restaurant offers a unique Mediterranean and Northwest flavors blend. They use a wood-fired oven to create dishes made from locally sourced and seasonal ingredients.
5. The Pink Door (Seattle) – This Italian-American restaurant is in the heart of Seattle's Pike Place Market. They offer a cozy and romantic setting with live entertainment, including cabaret, music, and tarot readings. Their menu features classic Italian-American dishes, including pasta, seafood, and steak.
6. Café Juanita (Kirkland) – This regional Italian restaurant is located in a charming house on the shore of Lake Washington. They specialize in handmade pasta dishes and use local and seasonal ingredients to create a menu that changes frequently.
7. Manolin (Seattle) – This Latin American-inspired restaurant features a rotating menu of seafood and vegetable dishes. They use sustainable seafood and locally sourced ingredients to create dishes inspired by Latin America and Caribbean flavors.
8. Steelhead Diner (Seattle) – This casual restaurant serves Pacific Northwest seafood and comfort food classics, such as fish and chips, burgers, and mac and cheese. Their menu features fresh and locally sourced ingredients and offers a great selection of craft beers and wines.
9. Quinault Beach Resort and Casino (Ocean Shores) – This resort offers various dining options, including Emily's Oceanfront Restaurant, a seafood buffet, and a café. Emily's Oceanfront Restaurant features seafood and steak dishes made from locally sourced ingredients.
10. Asadero Sinaloa (Seattle) – This authentic Mexican restaurant serves grilled meats and handmade tortillas. They use high-quality ingredients to create their dishes inspired by the flavors of Sinaloa, Mexico.
Plus, you'll find a variety of chain restaurants as well as locally-owned treasures scattered across the state – each featuring the unique flavors of their respective area.
5. Moving to Washington
Moving can be a stressful experience, but rest assured that Washington is an easy place to relocate. It's an excellent choice for anyone looking for a high quality of life, job opportunities, and educational options. Plus, the cost of living in Washington is fairly reasonable when compared to other states.
If you're considering relocating to Washington State or preparing to move, here's a short list of tips to make your move effortless!
1. Partner With A Proven Realtor
No matter where you're on the moving timeline, having an experienced and knowledgeable realtor guide you through the process is essential. This way, you'll be sure to find a place that fits your needs—and budget!
Josh & Jolene Baijot, we have years of experience helping people move to Washington. With the right partner in your corner, you'll be sure to find your dream home.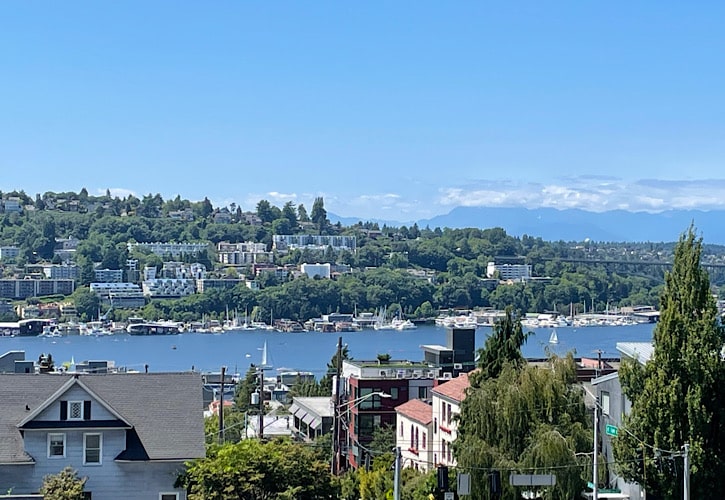 2. Get Familiar With The Area & Neighborhoods
Research the neighborhood and city beforehand. Washington is a big state with lots of diversity, so make sure you're aware of what each area has to offer before committing to buy or rent! From Seattle's bustling downtown life to Spokane's quiet streets, there's a place for everyone in Washington.
3. Start Planning Early
The earlier you start planning your move, the better. Don't wait until the last minute to find accommodations or make arrangements for transportation! With enough time and preparation, your move can be hassle-free and enjoyable.
4. Don't Fear The Movers
Hiring a reliable moving company is worth it—trust us! Make sure to contact several companies and get quotes from each one before deciding. This way, you won't have to worry about the packing and transportation of your belongings.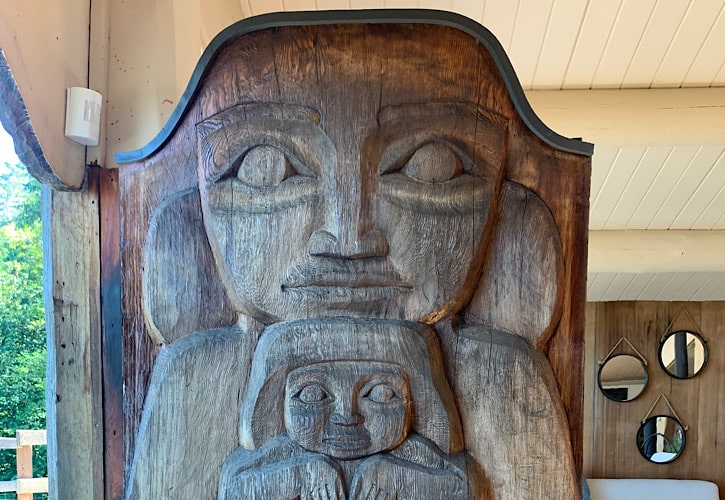 5. Community
Washington is an incredibly friendly and welcoming place, so feel free to get involved in your community. Whether it's joining a local club, volunteering at the library, or attending weekly farmers markets—getting out there will help you meet new people and make connections!
By planning ahead, you'll be sure to have a successful and stress-free move. With the right guidance and resources, there's no reason not to make Washington your new home.
Ready To Move to Bellingham, Whatcom or Skagit County in Washington?
We've been helping people relocate to the Evergreen State for over 20 years and are dedicated to making your move as stress-free and successful as possible.
Check out the complete listing of available properties across the state on our website, and contact us to start a conversation about your next move. We also offer commercial property services for businesses or individuals looking to invest in Washington.
We're here to help make your move to the Evergreen State a smooth and enjoyable experience. Don't hesitate to reach out if you have any questions or need advice along the way. Welcome to Washington – we know you'll love it here!
If you're curious about moving to Washington State, check out all of the homes for sale in Washington!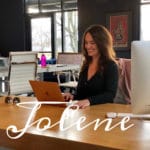 Hi! I'm Jolene Baijot, I'm a Realtor in Washington. Thank you for taking the time to read this blog post. I appreciate your time spent on this site. You can connect with me on Facebook, Instagram, or contact me through this website. I'd love to hear from you!