Are you thinking of moving to Bellevue, WA?

Find out what it's like living in Bellevue!
If you are considering moving to Bellevue, view the available homes for sale in Bellevue. We can also assist you in your relocation process if you decide to move to Bellevue, so feel free to contact us. Living in this stunning city has its perks, and we have compiled a list of things to know about it. Bellevue has a ton to offer, including fun activities and unique features. Look at the various Bellevue neighborhoods, from the busy downtown area to the numerous beautiful parks.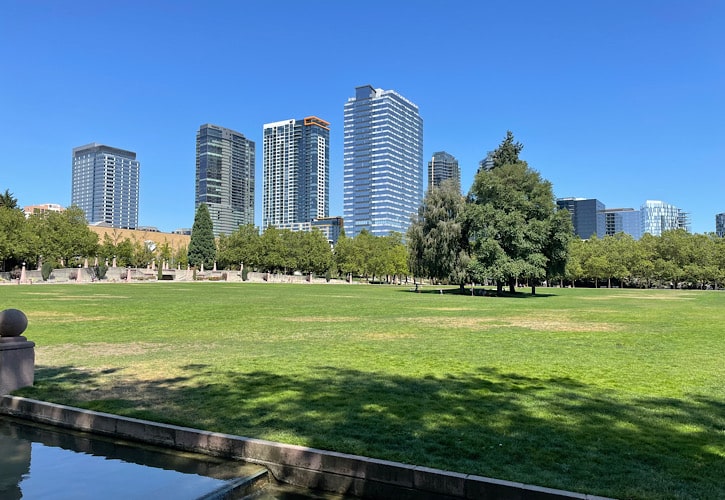 Bellevue is in King County's Eastside region, across Lake Washington from Seattle. It is primarily known as the high-tech and retail hub of the area. Bellevue is considered one of the best places to live in Washington and is frequently ranked among the best mid-sized cities in the country due to its promising job market, excellent schools, and top-rated parks.
Bellevue has a thriving population of 149,440, primarily young professionals and families. It offers urban and suburban living, with most residents owning their homes and enjoying the many local restaurants, coffee shops, and retail stores.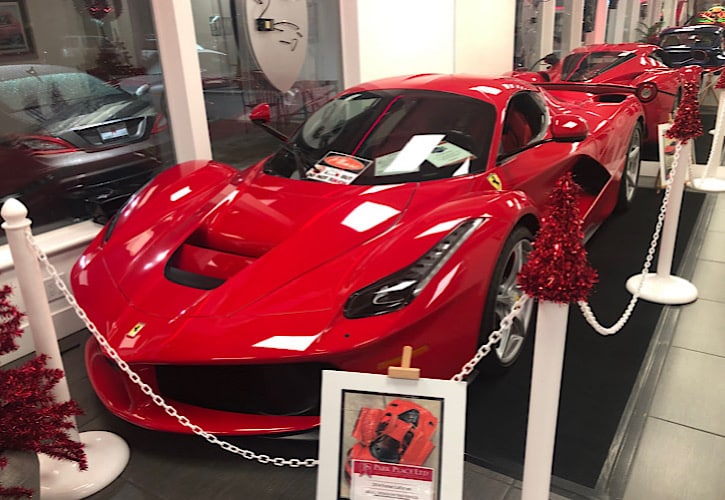 Discover the charm of Bellevue through these topics:
– Location
– History
– Cost of living
– Housing options
– Weather
– Transportation
– High-quality education system
– Thing to do
– Dining
– Crime rate
– Jobs
– Pros and Cons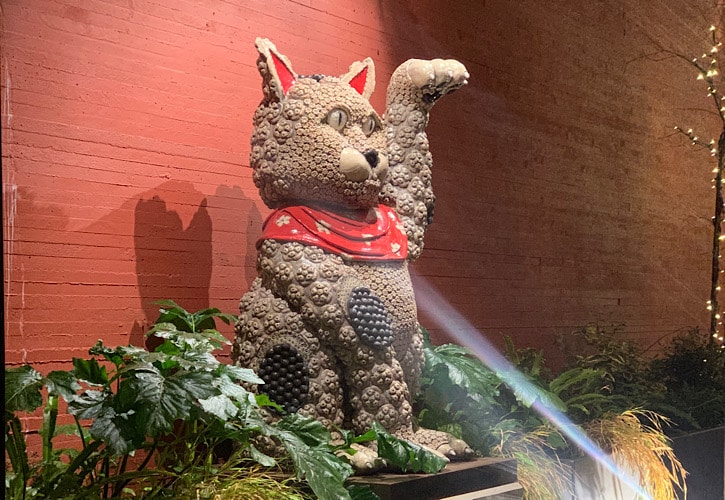 Location
If location is a top priority for you when it comes to moving, then Bellevue is the perfect place to call home. With easy access via two bridges and the light rail extension project, Bellevue is the fifth-largest city in Washington.
Bellevue is located just 6 miles away from Kirkland, 4 miles to Redmond, and 89 miles to Bellingham. Bellevue is a beautiful residential urban area along Puget Sound. With its natural beauty and gorgeous waterfront properties, it's no wonder why people flock to Bellevue every year.
History
Bellevue was incorporated as a third-class city on March 31, 1953. Following the opening of a second bridge across the lake in 1963, the Evergreen Point Floating Bridge, the city grew more rapidly. The Crossroads community was annexed in 1964, and Lake Hills was annexed in 1969. By the 1970 census.
Today, Bellevue remains one of the largest cities in the state, with a burgeoning business community and several high-rise structures in its core. The city had a building boom during the mid-2000s, with buildings such as Lincoln Square and the Bravern.
Cost of Living
Bellevue, WA, is recognized for being one of the most expensive places in Washington. The cost of living in Bellevue is 68% higher compared to the national average, which can be challenging for those on a budget. In the past year, prices in the area have risen by over 2.5%, with significant increases in food, housing, and transportation expenses. Healthcare expenses are 33% higher than the national average, while grocery prices are 30% higher. Utility prices and transportation costs, such as bus fares and gas prices, are also higher in the area.
The cost of living in Bellevue is 16% higher than in Seattle. It's part of the wealthiest metro areas on the West Coast, excluding California. The average salary in Bellevue is $90,000. The high quality of life, top-rated public schools, job opportunities, outdoor recreation, and amenities make Bellevue a desirable but more expensive place to live.
Housing
Bellevue's housing expenses are the highest cost, being 156% more than the national average. Most homes sell after an average of 24 days due to the competitive housing market, where most homes get multiple offers and some waived contingencies. The most popular homes are typically sold around the list price and are off the market within five days.
Weather
Bellevue experiences relatively mild winter, with an average of only five inches of snowfall yearly. Snowfall typically occurs from early December to mid-January, with the most snowfall happening in January. The city has a mild oceanic climate similar to much of the Puget Sound lowland, and rain showers can be expected from October to May. July is almost always the hottest month, while January is the coldest. Based on data from 1981 to 2013, Bellevue receives an average of 32.02 inches (813 mm) of rain annually. However, a rainfall analysis published by the city revealed that in 2016, there was an unusually high amount of rainfall, reaching 47.14 inches.
Transportation
Getting around Bellevue is easy, with the city serving as the central hub for King County Metro, the local transit authority, and Sound Transit, the regional transit system. The Bellevue Transit Center in the downtown business district offers both Metro and Sound buses.
The city is also part of Sound Transit's Link light rail system, with the 2 Line set to run from Seattle through Mercer Island and Bellevue before ending in Redmond. Approved by voters in 2008, the line began construction in 2016 and was scheduled to start service in 2023. However, it was later delayed to 2024 or 2025 due to defective materials. The Bellevue City Council lobbied Sound Transit to construct the light rail line underground through downtown.
Bellevue has also undertaken an extensive "Bel-Red Area Transformation" process, planning to develop 900 acres in the Spring District in the city's northern portion. This development has been premised on light rail extension to the Eastside under Sound Transit 2. Additionally, the city was once served by a railroad known as the Woodinville Subdivision, which is now disused. However, Sound Transit's light-rail construction will reuse part of the track bed at Wilburton Station. Furthermore, the structure of Eastrail, a rail trail on the abandoned Woodinville Subdivision right-of-way through Bellevue, is set to be completed in 2023.
Education
Most of Bellevue's population is covered by the Bellevue School District, which includes four primary public high schools – Bellevue High School, Interlake High School, Newport High School, and Sammamish High School. Two high schools are also chosen through a lottery system – International School and Big Picture School. In 2015, Interlake was ranked #359, and Newport was ranked #391 for public high schools in the United States by Newsweek, with both schools being recognized for their efforts in helping low-income students reach average scores on standardized tests. Some regions of Bellevue are also within the boundaries of the Lake Washington School District, Renton School District, and Issaquah School District. Bellevue College, a part of the Washington Community and Technical Colleges system, is the city's higher education institution. Bellevue is home to various schools that cater to different education levels, such as Open Window School for gifted students in kindergarten through eighth grade, the Jewish Day School of Metropolitan Seattle for Pre-Kindergarten to Grade 8 students, several Montessori schools at the elementary level, Three Cedars School for the Eastside's only Waldorf education, and Bellevue Christian School. Japanese weekend supplementary school, the Seattle Japanese School, also holds classes in Bellevue.
Things to do
Meydenbauer Center is a convention center near Interstate 405 that hosts corporate meetings charity events, and a 410-seat theater that presents operas, ballets, and orchestral performances.

. The Parks and Community Services Department of Bellevue manages over 2,500 acres, including Downtown Park and Bellevue Botanical Garden. Wilburton Hill Park is a woodland park perfect for families throughout the year, with facilities like a soccer field, two baseball fields, a playground, picnic areas, and walking trails.

Bellevue Botanical Garden is a free botanical garden in downtown Bellevue that features parks, woodlands, wetlands, art exhibits, and outdoor concerts. The department also organizes volunteer activities, with over 5,500 Bellevue residents participating annually. Since the 1970s, the city has actively protected natural resources from commercial development.

Bellevue Downtown Park, located in downtown Bellevue, is a 20-acre park with ample green space, a playground, walking trails, and a 240-food-wide waterfall.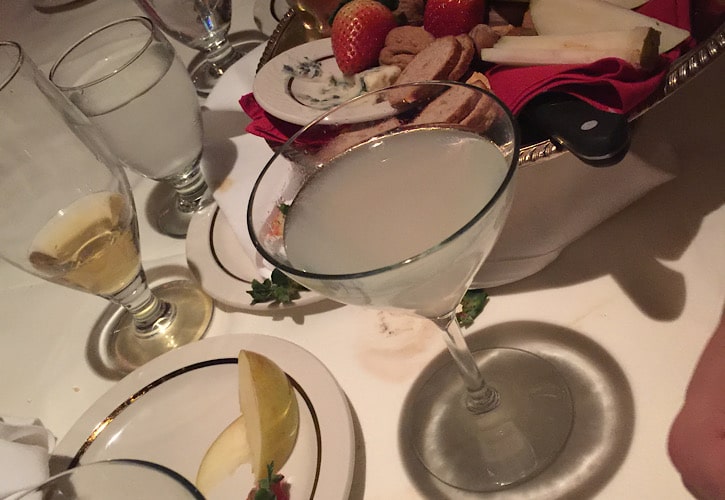 Fine Dining
Are you looking for a diverse dining scene in Bellevue, Washington? Look no further! You'll find a mix of upscale five-star restaurants and cozy cafes offering international and Pacific Northwest cuisine to satisfy any craving. Whether you're looking for a family-friendly spot or a romantic dinner destination, there are plenty of great restaurants to try. Here are some local favorites worth checking out:
– El Gaucho Bellevue: This elegant steakhouse serves Angus beef and boasts an extensive wine list.
– Daniel's Broiler: Indulge in a high-end dining experience at this 21st-floor steakhouse with stunning mountain and city views. Enjoy live piano music at the lounge.
– JOEY Bellevue: This contemporary restaurant offers a variety of international and regional dishes, such as steak, burgers, and sushi.
– Wild Ginger Bellevue: Enjoy southwest Asian cuisine in a sophisticated atmosphere at this family-friendly restaurant. Please take advantage of their weekend dim sum brunch!
– Duke's Seafood: Savor fresh and all-natural seafood dishes, raw oysters, and cocktails at this nautical-themed restaurant.
– Seastar Restaurant and Raw Bar: This seafood restaurant offers shared plates, a seasonal menu, and a diverse selection of seafood options at a higher price point.
Jobs
Bellevue is a thriving and diverse economic hub in the region. In 2015, it ranked as the second-largest city in Washington State regarding employment, with over 150,000 jobs available. Despite fluctuations caused by economic cycles, the number of jobs in Bellevue has grown at an average annual rate of 1.12 percent since 2000. By 2035, it is projected to reach 192,800 jobs.
For the year 2021, here are the top employers in Bellevue and their corresponding number of full-time employees:
1. Microsoft – 8,700
2. T-Mobile – 6,300
3. Amazon – 3,100
4. Overlake Hospital – 2,800
5. Bellevue School District – 2,500
6. City of Bellevue – 1,900
7. Bellevue College – 1,800
8. Concur – 1,700
9. Salesforce – 1, 30010
10. Symetra Financial – 1,000
Crime Rate
Bellevue, WA, is known for being a safe city, with a low violent crime rate of 9.6, well below the national average of 22.7.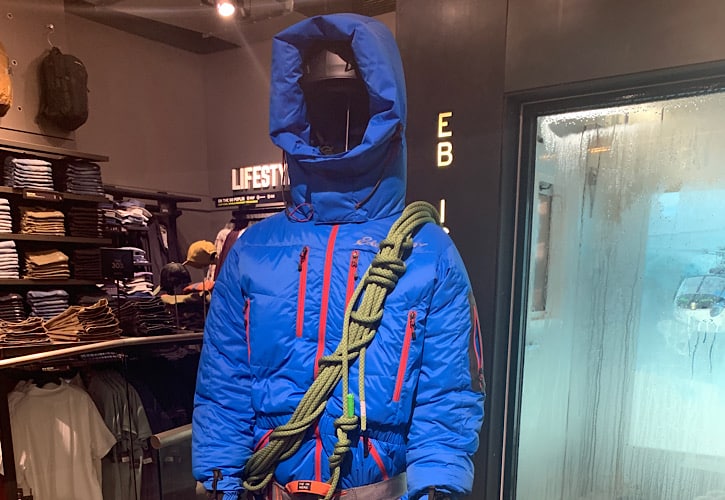 Here are some of the Pros and Cons of living in Bellevue:
Pros
Mild weather

Proximity to other cities

Gorgeous parks

Abundant job opportunities

Amazing shopping options

A wide variety of restaurant choices.
Cons
High cost of living

Expensive housing

Traffic Can be slow
Bellevue has the perfect home for you if you're searching for a place to settle down and advance your career. The area attracts entrepreneurs and major companies, and it's easy to see why Bellevue has captured the hearts and souls of so many in the Pacific Northwest. With endless opportunities for everyone, there's always something new and exciting to discover.
If you're in the market for a new home in Bellevue, don't hesitate to contact us. Our team is happy to provide any assistance and answer any questions. Additionally, our website offers local area guides valuable advice and information on various topics, including relocating to Washington.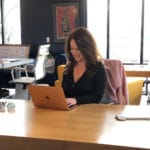 Hi! I'm Jolene Baijot, I'm a Realtor in Washington. Thank you for taking the time to read this blog post. I appreciate your time spent on this site. You can connect with me on Facebook, Instagram, or contact me through this website. I'd love to hear from you!
Additional Area Guides: