Moving To Kirkland? Your Guide To Making The Move To Kirkland.
Kirkland is a charming town located on the east side of King County, Washington, gaining popularity due to its beautiful surroundings, lively culture, and thriving job market. With Seattle and Bellevue nearby, there are plenty of activities for everyone in the different Kirkland neighborhoods. According to the 2020 US census, Kirkland has a population of 92,175 making it the sixth-largest City in King County and the twelfth-largest City in Washington state. The downtown waterfront is a must see area where people can enjoy a variety of attractions, including restaurants, art galleries, a performing arts center, public parks and beaches.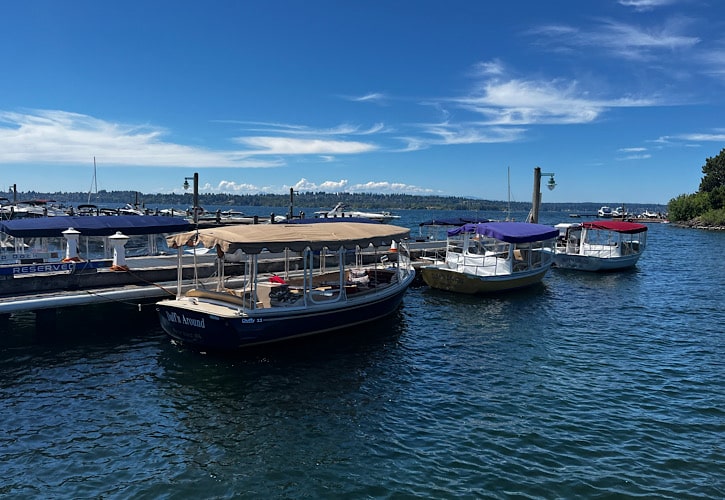 Living in Kirkland
If you're considering moving to Kirkland, don't hesitate to contact us for assistance with your relocation. Whether you're relocating for personal reasons or for work, we're here to provide you with all the information you need to settle down in this beautiful City.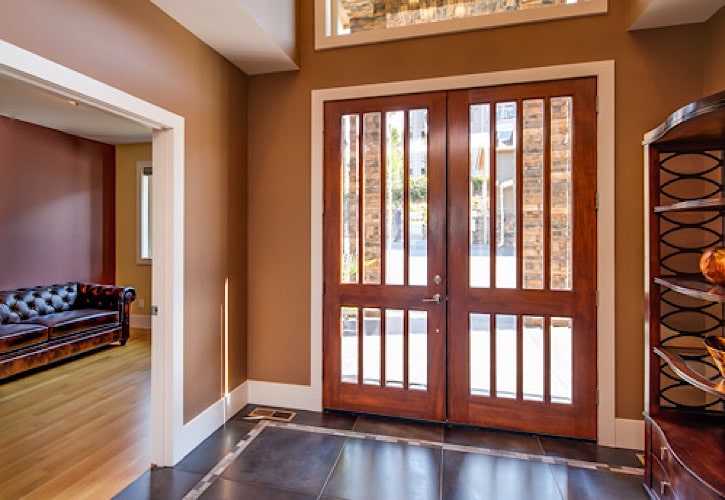 History
Kirkland was founded in 1888 by Peter Kirk to create a steel town to support a mill. Despite the financial challenges preventing the mill from ever producing steel, Kirkland survived and officially established itself in 1912. The city's economy relied on wool milling and shipbuilding, with the first wool mill in the state of Washington being established in Kirkland in 1892 and the city's shipbuilding industry beginning with the construction of ferries. Kirkland's Lake Washington Shipyard played an essential role during World War II, building more than 25 warships for the US Navy.
Kirkland's perseverance and diligence eventually led to its success as the first city on the Eastside in 1888 and later incorporation in 1905. During the early 1900s, it served as the primary transportation hub of the Eastside, with ferries transporting people and goods continuously from the city dock at Marina Park to Seattle for 18 hours a day. Despite the discontinuation of lake ferries with the opening of the Lake Washington Floating Bridge in 1940, Kirkland remained a thriving city.
Kirkland is now a thriving community and it proudly claims to be the only downtown on the waterfront in the area. The city's history is a story of resilience and hard work as it has grown from a steel town dream to a bustling urban hub.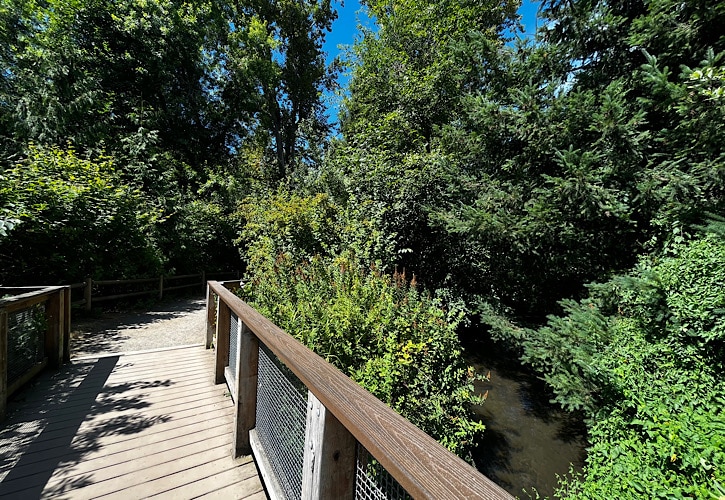 Parks and Events
Kirkland is known for its beautiful parks that showcase the city's history and vibe. The city's former leaders set aside parklands along Lake Washington, meaning parks cover 25% of the city's square miles. Visitors can explore Kirkland's diverse waterfront landscape, wooded forestlands, and intimate pockets of creek-side old-growth trees near homes and schools. The parks offer a range of activities, such as hiking, biking, and observing wildlife.
Two of the most stunning parks to visit are Juanita Bay Park and Juanita Beach Park. Juanita Beach Park has a unique feature – a pontoon loop in a semi-circle out onto the lake, providing an on-water walkway. Other must-visit parks in Kirkland include Bridle Trails State Park, Marina Park, Cross Kirkland Corridor Trail, O. O. Denny Park, Doris Cooper Houghton Beach Park, Waverly Beach Park, Kirkland Lacrosse Center, and Big Finn Hill Park.
Apart from parks, there are plenty of attractions to explore in Kirkland. For instance, you can visit The Kirkland Library, Chainline Brewing Company, FlyCaster Brewing, Edith Moulton Park, Kirkland Arts Center, and Kirkland hosts signature events such as Kirkland Uncorked, Kirkland Summerfest, and Kirkland Oktoberfest in Marina Park. Marina Park is also great for catching beautiful sunsets, lakefront views, and talented buskers. For tech enthusiasts, Lounge by Topgolf offers high-tech entertainment. Vinason Pho & Grill is a great spot for delicious food, while Chainline Brewing provides craft beer. If you're interested in art, check out the latest Ryan James Fine Arts exhibit. Kirkland Urban, a hub of fun activities and delicious food, is another unique evening spot.
For an authentic German Oktoberfest experience, Kirkland Oktoberfest is the place to be! This three-day festival in downtown Kirkland features acres of biergarten, multiple entertainment stages, and a variety of games and competitions. Visitors can sip on the best imported German and Northwest craft brews while enjoying the München-style Biergarten, complete with Festhalle and SportHaus areas. Some games include corn hole, beer pong, stein hoisting, keg rolling, and more. And don't forget to grab a hot pretzel or visit one of the many food trucks on site. Please note that entry to Oktoberfest, Biergarten, and Festhalle is restricted to those 21 years and older.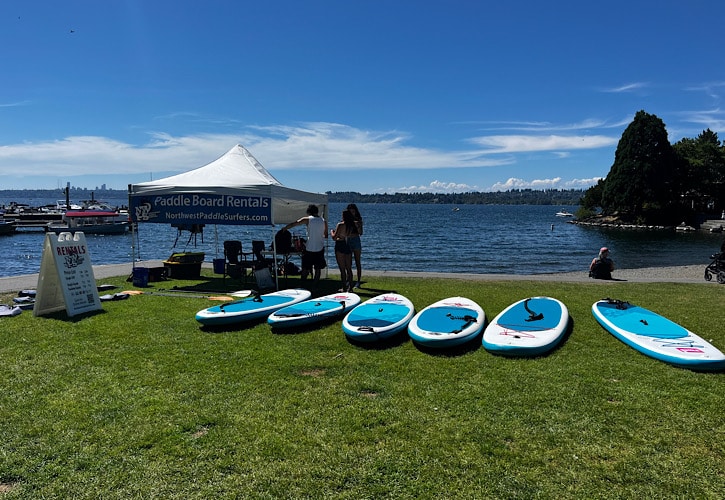 Kirkland Economy
Kirkland is a thriving city with a strong economy. It is also home to a growing clean technology sector, with many companies committed to reducing their environmental impact while remaining profitable. The City is located on the picturesque waterfront of Lake Washington and is known for being one of the most livable cities in the Puget Sound region. It is highly desirable for living and working and has been recognized as the fifth best place to live in America by Money Magazine. In 2020, it was also ranked as one of the best small cities in America by WalletHub.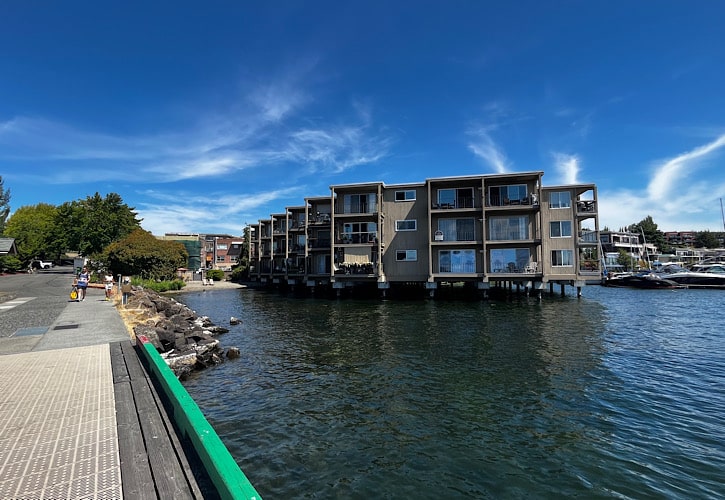 Taxes
Washington State does not have state income tax in, resulting in significant savings.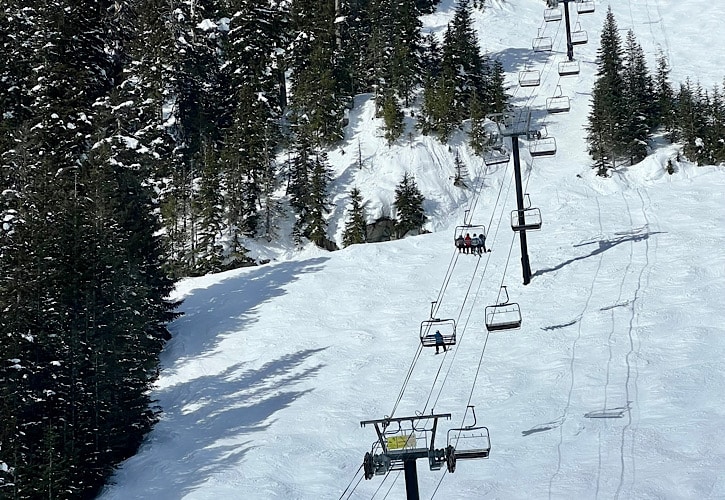 Weather And Things To Do
Kirkland, has mild weather year-round. Hiking and kayaking are just a couple of options. When winter rolls around, skiing and snowboarding are popular pastimes, and The Summit at Snoqualmie is an excellent resort to visit for these activities. It is located just under an hour from Kirkland on Interstate 90, this resort has a lot to offer, from challenging slopes to beginner areas.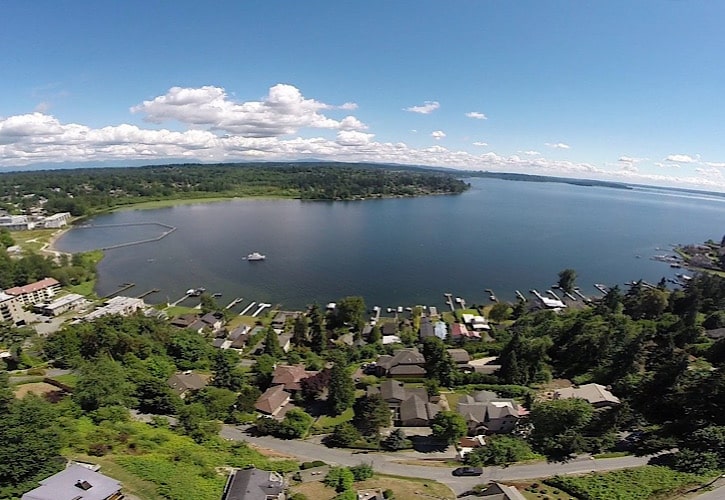 Summer Highlights
In July, Kirkland's weather typically sees highs of 75°F (24°C) and lows of 54°F (12°C). The weather is described as mildly cool and humid. August is the hottest month, with highs of 77°F (25°C) and lows of 55°F (13°C).
Places To Eat
If you're searching for fantastic restaurants to try in Kirkland, we've got you covered with some top recommendations:
For mouthwatering South Indian cuisine, visit Kathakali in Juanita. Chef Ajay Panicker serves delicious dishes like dosas, idiyappam, and whole fish wrapped in a banana leaf. Try the menu items highlighted with stars or the "Dosas and Kerala Specials" section. And remember to end your meal with their homemade jackfruit ice cream.
For a local favorite, check out Deru Market in Norkirk. They offer brunch, pizza, layer cakes, and more, made with great care. Their limited seating will keep you from enjoying their delicious food, thanks to their curbside takeout.
If you want a stunning dining experience, head to El Encanto in Carillon Point/Lakeview. Dine on couches with views of Lake Washington, or enjoy the equally impressive interior. Chef Gabriel Chavez's chile en nogado is a standout dish. And remember to try their guacamole with nutty to-topos instead of chips.

Aria Food and Bakery in Totem Lake is a hidden gem for Persian pastries and flatbreads. They also offer a takeaway menu of flatbread sandwiches and pizza, with toppings that fuse Persian and Mediterranean flavors.

For fine dining, head over to Cafe Juanita in Juanita. They have various options for omnivores, vegans, vegetarians, and pescatarians. The restaurant has undergone renovations to make the dining room more welcoming.
Arleana's in Moss Bay is the perfect place to try if you're in the mood for Caribbean flavors. They have fancier dishes such as lamb lollipops, bouillabaisse, and mussels in curry. Their pork chop crusted with Dungeness crab is also a must-try.
Como in Carillon Point/Lakeview offers a lakeside Italian menu with antipasti, handmade pasta, and shareable pizzas. The restaurant has a beautiful view of Lake Washington and a wide selection of Italian wines.

Check out Yeon's Chicken in Downtown Kirkland for some Korean fried chicken. Their chicken wings are crispy and crushable, with the option to have them in a sticky gochujang sauce.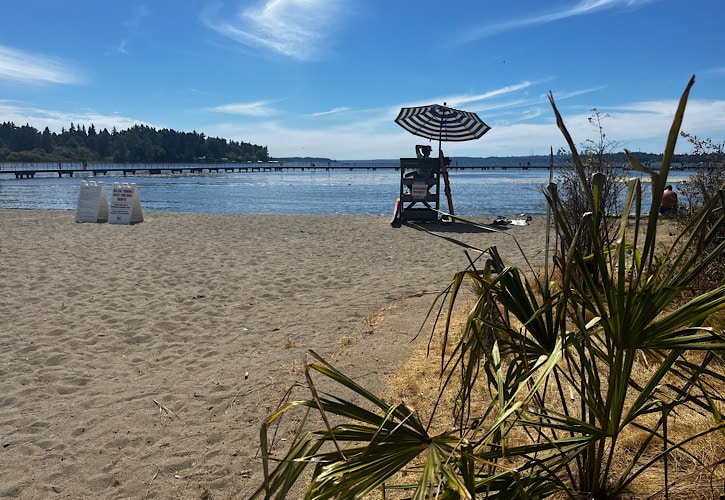 Finally, if you're looking for various dining options, head to The Village at Totem Lake. Serious Pie pizzeria, Dué Cucina, Kati Vegan Thai, Silverlake Ramen, Umigawa, and Hanoon are some popular spots to try. Each restaurant offers a unique dining experience, from customizable pasta dishes to beautiful Levantine fare.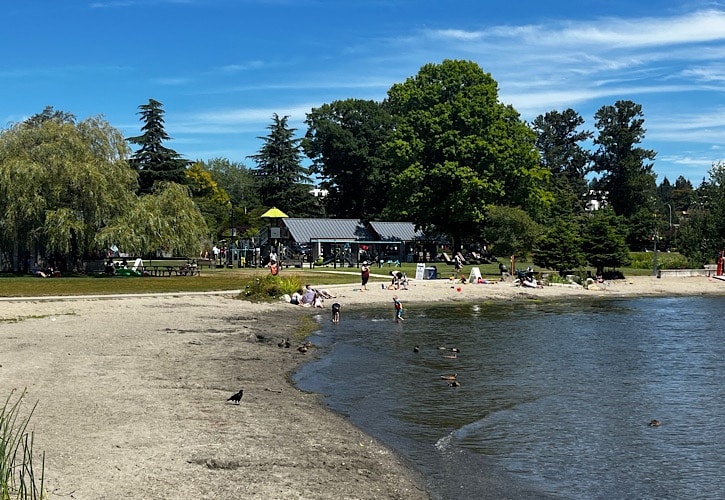 Relocating
Are you considering relocating to Kirkland or preparing to move? Here are some tips to make your move effortless:
1. Partner with a proven realtor: Having an experienced and knowledgeable realtor guide you through the process is essential. Josh & Jolene Baijot have years of experience helping people move to Washington. With the right partner in your corner, you'll find your dream home that fits your needs and budget.
2. Get familiar with the area and neighborhoods: Research the Kirkland neighborhoods beforehand to know what each area offers before buying or renting. With lots of diversity, there's a place for everyone in Washington, from Seattle's bustling downtown life to Spokane's quiet streets.
3. Start planning early: The earlier you start planning your move, the better. Be sure to find accommodations or make transportation arrangements. With enough time and preparation, your move can be hassle-free and enjoyable.
4. Community: Kirkland is incredibly friendly and welcoming, so get involved in your community. Join a local club, volunteer at the library, or attend weekly farmers markets to meet new people and make connections.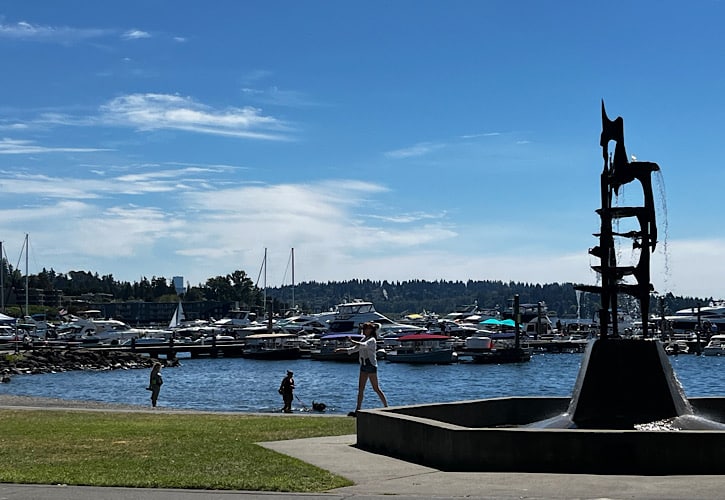 Before You Move
By planning ahead, you'll have a successful and stress-free move. Check out the complete listing of available properties across the state on Josh & Jolene Baijot's website. They have been helping people relocate to the Evergreen State for over 20 years and are dedicated to making your move as stress-free and successful as possible. They also offer commercial property services for businesses or individuals looking to invest in Washington.
If you have any questions or need advice, reach out to them. Welcome to Washington – they know you'll love it here! And if you're curious about moving to Kirkland, check out all the homes for sale in Kirkland on their website below.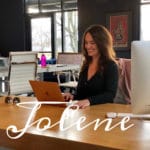 Hi! I'm Jolene Baijot; I'm a Realtor in Washington. Thank you for taking the time to read this blog post. I appreciate your time spent on this site. You can connect with me on Facebook or Instagram or contact me through this website. I'd love to hear from you!
Keep Reading