Are you searching for the best place to live in Kirkland, WA?
Check out all of the homes for sale in Kirkland, WA!
If you're considering moving to Kirkland, contact us to help you find the right neighborhood!
What is the best neighborhood in Kirkland, WA?
This city has a lot to offer, from its charming atmosphere to its bustling job market. Please review our guide below for an overview of the neighborhoods and their unique features.
Kirkland, WA, is a picturesque town situated on the east side of King County just 5 miles from Bellevue. It boasts a vibrant culture and a beautiful park system that offers tons of outdoor activities like hiking and biking. Plus, being located next to Lake Washington really adds to its charm.
In addition to outdoor recreation, Kirkland has a bustling downtown waterfront area with various restaurants, art galleries, public parks, and beaches. Some popular attractions include Juanita Bay Park, Chainline Brewing Company, and Kirkland Urban.
Kirkland is also home to a growing clean technology industry, with many companies committed to reducing their environmental impact while remaining profitable. It has been recognized as the fifth best place to live in America by Money Magazine and was ranked as one of the best small cities in America by WalletHub.
In winter, skiing and snowboarding are popular pastimes, with the nearby Snoqualmie Ski resort.
If you are considering moving to Kirkland and need assistance finding the best place to live, you've come to the right place. Continue reading to discover some of the finest neighborhoods in Kirkland and explore the houses for sale in Kirkland!
List Of The Best Neighborhoods In Kirkland
Kingsgate
Lakeview

Market (West of Market)

Coming Soon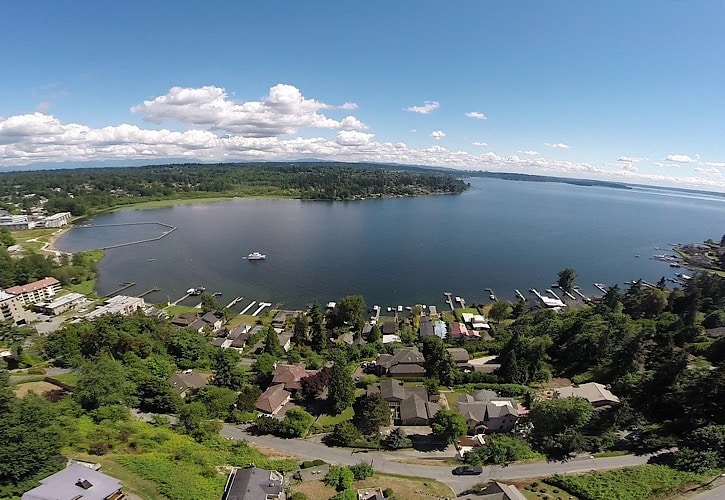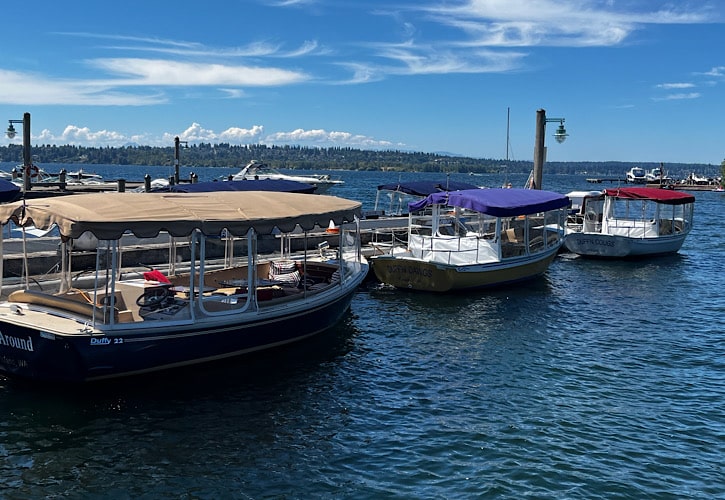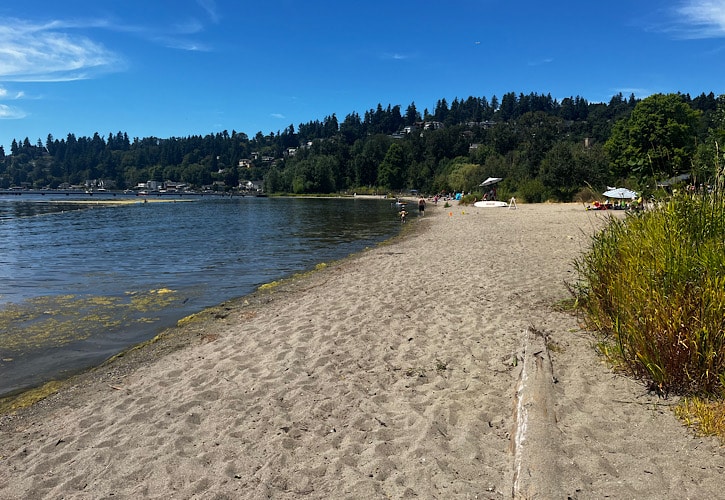 Bridle Trails
Situated in the southern part of Kirkland, Bridle Trails is a beautiful community that seamlessly blends natural beauty and convenience. It is situated north of South Rose Hill and south of Bellevue, with stunning residences on spacious 3/4+ acre lots. The community is home to about 11,982 people, with 20% of the residents being under 18. Bridle Trails comprises 8% of the city and has 4,944 housing units.
The Bridle Trails neighborhood located in both Kirkland and Bellevue has acres of residential property dedicated to pastures and horse trails. Despite not all residents being equestrians, they enjoy the vast green spaces and peaceful atmosphere. Almost two-thirds of the area is covered in second-growth timber, with an extensive trail system and predominantly large single-family lots. The community members have shown great responsibility in safeguarding the trees on both public and private areas, all the while ensuring the conservation of Bridle Trails State Park. This park spans 482 acres and features 28 miles of paths for equestrians and pedestrians.
Bridle Trails State Park is a popular spot for equestrians and is located between Kirkland and Redmond. The park offers extensive horse trails and a horse-friendly culture, earning it the nickname "the wilderness in the city." The park caters primarily to equines and their friends, boasting four arenas, horse shows, and organized rides. However, the park also welcomes hikers, including those with leashed dogs. Bridle Trails hosts various events, including horse-related activities, arts, stewardship, educational programs, evening musical shows, and the Bridle Trails Foundation's annual community party.
The attendance area includes Cherry Crest Elementary School, Odle Middle School, and Sammamish High School.
The community provides easy access to local grocery stores, shops, and restaurants. It is conveniently situated near I-405 and SR-520, and Sound Transit offers public transportation services.
Highlands
The Highlands neighborhood is located in northeast of Kirkland and is known for its cozy small-town ambiance while still being close to city amenities. Its boundaries are I-405 to the east, East of Market neighborhood to the west, Downtown Kirkland to the southwest, and South Juanita to the north. Despite its proximity to the city center, it remains peaceful and is home to just over 2,500 residents, allowing residents to enjoy the best of both worlds.
The area is filled with lush green spaces, such as parks, the Cross-Kirkland Corridor, and scenic views that can be enjoyed just a few minutes from Downtown Kirkland. The streets in this neighborhood are arranged uniquely, creating a close-knit feel. The Highlands has many distinctive neighborhoods that provide a variety of opportunities for exploration, just waiting to be discovered.
Forbes Creek Park, a local park in the Highlands Neighborhood, is a popular spot for recreational activities such as tennis courts, basketball courts, playgrounds, and benches.
Finn Hill
Finn Hill, sometimes called Inglewood Finn Hilll is located in northwestern Kirkland, comprising several smaller neighborhoods such as Champagne Point, Holmes Point, and Goat Hill. Nature enthusiasts are drawn to Finn Hill for its unparalleled access to local amenities and attractions.
The neighborhood boasts some of the most breathtaking panoramic views of Lake Washington. It is home to some of the finest parks and green spaces, making it the ideal location for outdoor activities such as biking, hiking, and water-based recreational activities. With a population of approximately 22,700, a large proportion of whom reside in smaller communities, Finn Hill is one of Kirkland's most popular neighborhoods, which is a testament to its charm and magnificence.
Some of the parks in this neighborhood include Big Finn Hill Park, and Saint Edward State Park in Holmes Point. The neighborhood is also near I-405, making commuting to Bellevue, Seattle, and Downtown Kirkland a breeze.
Finn Hill offers various popular amenities, with Big Finn Hill Park being one of its crown jewels. This park spans 220 acres of wooded area between Kenmore and Kirkland and boasts 9.5 miles of trails. It is the perfect spot for recreation with ballfields, a play area, a picnic shelter, and unpaved trails in the eastern part. The western section features looping trails through the Big Finn Hill forest that connect to a seven-mile trail network within Saint Edward State Park to the northwest.
While exploring Big Finn Hill Park, visitors can expect steep trails in the north and south, but the ridge tops offer more moderate rolling terrain. Wildlife enthusiasts can watch out for deer, owls, hawks, and eagles while enjoying the park's amenities. Other attractions within the community include Edith Moulton Park, Kirkland Lacrosse Center, Plaza Garcia, Juanita Woodlands Park, and Denny Creek Upper Trailhead.
Finn Hill has been a staple community for years and is widely recognized as one of the best places to live for nature enthusiasts. Located near St. Edward's State Park to the North and Lake Washington to the West and South, residents can explore the lake or hike in the mountains. Finn Hill offers various outdoor activities for residents, and it is undoubtedly an exceptional place to call home.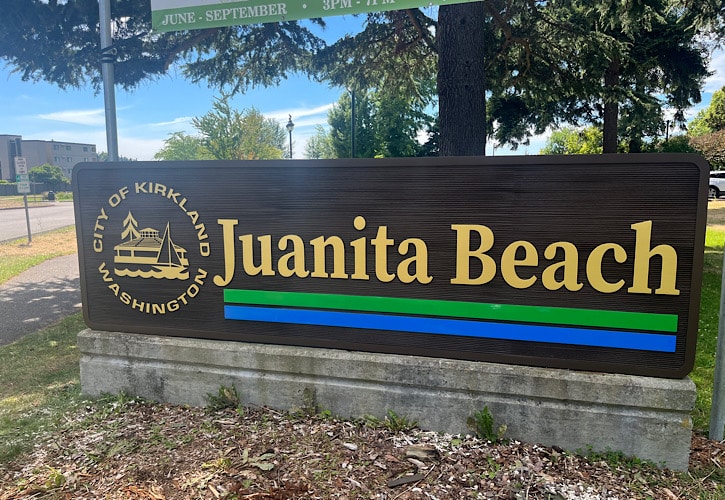 Juanita
Juanita is a stunning and walkable neighborhood on the northeastern edge of Lake Washington, just under 3 miles north of Downtown Kirkland. Although it boasts a rich history, it became a King County municipality in 2011, making it a more modern community than surrounding areas like Moss Bay and East of Market.
Despite a population of over 12,500 residents, Juanita has a serene atmosphere ideal for those seeking a smaller and more intimate community. This is primarily thanks to the neighborhood's ample green spaces, beaches, and city parks, such as Juanita Bay Park and Juanita Bay Beach. These popular destinations provide plenty of opportunities for outdoor enthusiasts to partake in various activities and recreational sports. Juanita has several favorite city parks, such as Edith Moulton Park and McAullife Park. After a fun day outdoors, you can visit many shops and restaurants. Juanita has a diverse selection of restaurants, including Mexican, Thai, Indian, American casual, upscale, seafood, and pizzerias.
Juanita Beach Park is a stunning waterfront park located in the Juanita neighborhood, covering 22 acres (8.9 ha) of land on the northeast shore of Lake Washington. The park is managed by the city of Kirkland, ensuring it remains well-kept for everyone to enjoy.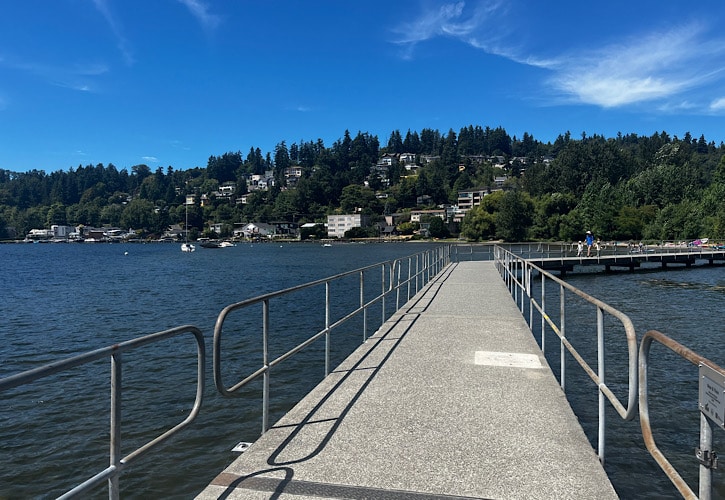 The park is divided into two sections, each on either side of Juanita Drive, linked by at-grade crosswalks. The beach spans approximately 1,000 feet (300 m) in length. As of November 2022, the park provides visitors with restrooms with dressing areas, heated bathrooms that operate year-round, outdoor showers, picnic shelters, volleyball and tennis courts, youth baseball/softball fields, and a playground. Visitors can also find historical interpretation throughout the park, and the 1905 Forbes house still stands in the area north of Juanita Drive. A U-shaped pier made of concrete surrounds the swimming area, and fishing is allowed on the dock. Non-motorized boats can be launched from the park as well.
In the summer months, Juanita Beach Park hosts a weekly farmers' Market; throughout the year, it organizes public cultural events.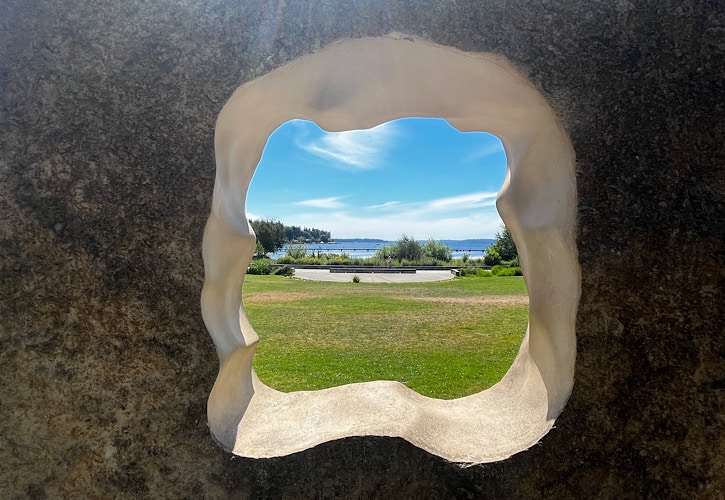 Kingsgate
Welcome to Kingsgate, also known as the Evergreen Hill Neighborhood! This neighborhood offers a variety of amenities and is situated between Woodinville and Kirkland cities, adjacent to the beautiful Woodinville wine country. One of the top community spots is the Pizza Bank restaurant, which has been serving delicious Italian cuisine for over 30 years. This family-owned and family-friendly establishment offers homemade pizzas, pasta, grinders, salads, desserts, and an excellent selection of local wines and beers. Originally a bank, Pizza Bank Restaurant has transformed the bank vault into a semi-private dining room called "The Vault," which can accommodate up to 10 people.
Kingsgate is famous for its swimming facilities, with several public pools suitable for all ages. Additionally, the Sno-King Ice Arena is another popular attraction in the area.
The northeast corner of the city is where you can find Kingsgate, bordered by I-405 to the west, the Tolt Pipeline Trail and city limits to the north, city limits to the east, and the Totem Lake Business District to the south and southeast. If traveling north or south, you can take either 124th Ave NE or 132nd Ave NE to access Totem Lake in the south and Bothell and Woodinville in the north. Additionally, NE 132nd Street and NE 143rd Street offer east-west access to Woodinville and the Sammamish Valley.
Kingsgate's commercial center can be found in the northern part of the neighborhood, along 124th Ave NE, serving as a gateway into the city. According to 2013 Kirkland GIS data, Kingsgate is the third-largest neighborhood in Kirkland, covering an area of 2.3 square miles after Finn Hill and Juanita. In 2010, the population of Kingsgate was 13,065 people.
If you're searching for a park to explore, look no further than 132nd Square Park. It offers a vast area for various activities, including baseball, basketball, soccer, and an impressive playground. With ample parking and a convenient location, it's a popular destination in Kirkland for people of all ages.
Bud Homan Park is a hidden gem that you cannot miss. It's located near the famous Kingsgate Swimming Pool and offers plenty of space and amenities, making it perfect for a quick play date or a leisurely picnic. Bud Homan Park has officially been named after its namesake, Marion W. "Bud" Homan, and is situated along the Kirkland-Bothell border. According to Rob Wallner, who grew up next door to Homan and proposed naming the park to the city, "He's a guy that deserves to have his memory preserved in some way. He took care of that park." The park features an open lawn along 119th Avenue NE near the intersection with NE 153rd Place, which leads into undeveloped wooded space with informal trails. Head on over to Bud Homan Park and discover its wonders for yourself.
For a peaceful walk look no further than Kingsgate Park. It has gently sloping pathways and a convenient location, making it the perfect spot to relax and enjoy the outdoors. Kingsgate Park is a natural park in the Kingsgate neighborhood with short trails. It is one of Green Kirkland Partnership's restoration sites.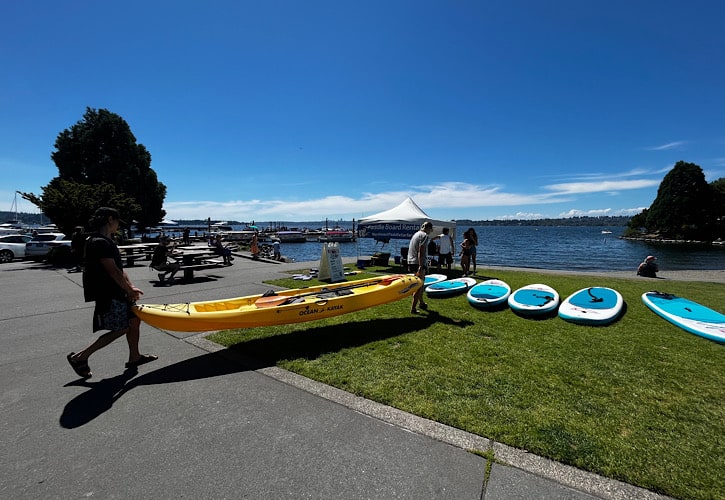 Lakeview
The Lakeview Neighborhood in Kirkland is a must-visit location for its stunning views of Lake Washington. The shoreline has numerous parks, and visitors can choose from various restaurants and cafes, making it a perfect destination. Situated on the eastern shores of Lake Washington, Lakeview has a distinct charm of a waterfront town. Its residents cherish the visual and physical connection to the lake, and the careful placement of trees and vegetation ensures unobstructed views of the lake and Olympic Mountains from public streets and properties to the east. The neighborhood comprises single-family and multifamily residential areas, offices, and neighborhood-oriented businesses, with two commercial centers – Carillon Point and the Yarrow Bay Business District. Local favorites include:
The public volleyball courts with soft white sand.

The sculptures at Houghton Beach Park.

The many amenities and attractions at Carillon Point.
Houghton Beach Park is the perfect spot to relax and enjoy the outdoors, conveniently located near everything. This year-round park offers a beautiful swim area, top-notch volleyball courts, and covered picnic shelters for all to enjoy. It's named after Doris Cooper, Kirkland's first female mayor, who was crucial in preserving the city's waterfront parks. Along with Judy Frolich and Delores Teutsch, Doris organized a telegram campaign in 1969 for U.S. congressman Tom Pelly, which secured federal funding to purchase Houghton Beach Parkland from Shell and Standard Oil companies. Doris served five terms on the Kirkland City Council before retiring in 1993. In 1984, she became the city's first female mayor and held the position for three consecutive two-year terms. In July 2012, the park was renamed Doris Cooper Houghton Beach Park in honor of her contributions.
Take advantage of Marsh Park, a cozy spot on Lake Washington with a beach, a dock, fishing, picnic tables, and an open lawn area.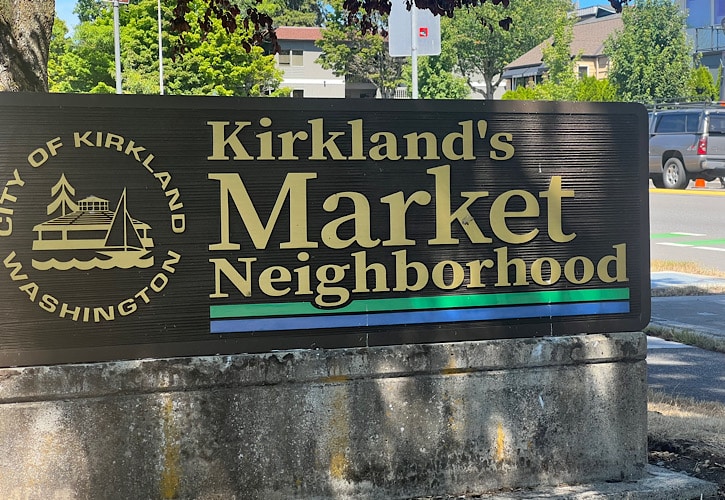 Market ( West of Market)
The Market neighborhood in Kirkland is a historic and iconic area that has existed since the beginning. It was home to Peter Kirk, the founder of Kirkland. Driving down Waverly Way will transport you back to a slower time. Despite the changes, Market has remained a desirable neighborhood with famous homes, parks, and scenic views.
Located just north of downtown Kirkland and to the west of Market Street, the West of Market neighborhood offers a variety of housing options in both traditional craftsman style and modern aesthetics. Many homes are within walking distance of downtown and the waterfront, with some boasting picturesque views of Lake Washington. It's a peaceful suburban community with highly-rated schools and easy access to major highways.
Norkirk
Norkirk is a charming residential neighborhood in Kirkland known as "East of Market" because it is close to the historic Market neighborhood. It is a highly desirable community with picturesque tree-lined streets, beautiful homes, and easy access to downtown Kirkland and Lake Washington.
The neighborhood has a rich history and diverse architecture, with various home styles ranging from Craftsman-style and Victorian to contemporary and new construction homes. With just over 4,200 residents, East of Market is a tight-knit community with lush green spaces and a historical charm. South Juanita borders it to the north, the historic Market neighborhood to the west, Downtown Kirkland to the south, and Highlands to the east.
Norkirk is an essential cultural location due to its proximity to Lake Washington and Downtown Kirkland. The area boasts a variety of local boutiques, restaurants, parks, and coffee shops. Among the most popular parks in the neighborhood are Van Aalst Park, Norkirk Park, and various playgrounds.
For a perfect picnic spot, Van Aalst Park is the ideal destination. This neighborhood park features a playground, a half-basketball court, and an open lawn area with gentle slopes and easy accessibility. The basketball court has been modified with lines for pickleball games, but please bring your pickleball net.
Another popular park in Norkirk is Crestwood Park, an all-inclusive park perfect for outdoor activities such as baseball, basketball, and soccer. The park also features a state-of-the-art outdoor gym, children's play equipment, sports courts, playing fields, restrooms, and a beautiful wooded trail system. It is an active Green Kirkland Partnership restoration site and is a great place to spend a day.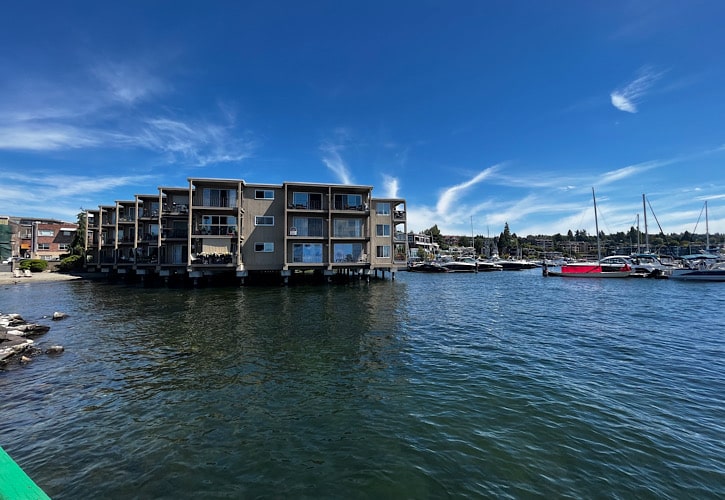 Rose Hill (South Rose Hill and North Rose Hill)
The Rose Hill neighborhood in Kirkland is separated into two areas by NE 85th: North Rose Hill and South Rose Hill. North Rose Hill is where the Lake Washington Institute of Technology is located and offers opportunities for outdoor activities at Forbes Lake Park, such as hiking and birdwatching. South Rose Hill, situated between North Rose Hill and Bridle Trails, has green spaces like Rose Hill Meadows Park. North and South Rose Hill provides convenient access to shopping, dining, and I-405 for commuting purposes.
While South Rose Hill is often overlooked, it has some of Kirkland's most popular spots. Lake Washington High School is located here and serves as the gateway to Bridle Trails. South Rose Hill Park is a must-visit, with a fantastic jungle gym for kids and impressive walking trails for adults. Pub 85, which is being transformed into Pogacha's Pub 85, is a beloved establishment in the community. Soon, it will offer a new menu that includes Pogacha Pizzas. Take advantage of these hidden gems next time you're in the area.
Kirkland Neighborhoods Can Vary Significantly.
Kirkland boasts several wonderful neighborhoods and areas perfect for retirement, raising a family, or settling down. The majority of the town is safe and secure. If you're interested in purchasing real estate in the area, don't hesitate to contact us or visit our website to connect with us. Additionally, we are ready to assist you if you need assistance finding your ideal neighborhood.
Use the link below to search homes for sale in Kirkland. Each page contains the active homes for sale for that neighborhood.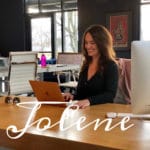 Hi! I'm Jolene Baijot; I'm a Realtor in Washington. Thank you for taking the time to read this blog post. I appreciate your time spent on this site. You can connect with me on Facebook or Instagram or contact me through this website. I'd love to hear from you!
Keep Reading