Top Places To Live In Tacoma
Check out all of the homes for sale in Tacoma, WA!
If you're considering moving to Tacoma, contact us to help you find the best neighborhood!
Tacoma has a lot to offer, with plenty of outdoor activities, job opportunities, and entertainment options. We've compiled a list of the top five neighborhoods in Tacoma to help you get started searching for your next home.
If you're looking for a place to live, Tacoma might be your spot. Tacoma is situated in Pierce County just 35 miles from Seattle, 39 miles from Bellevue and 122 miles South of Bellingham. When moving to a new city, it's essential to research the best neighborhoods.
Here are the five best neighborhoods in Tacoma, WA!
If you need assistance finding the best place to live in Tacoma, we're here to help! Continue reading to read more about some of the top neighborhoods in Tacoma and explore the houses for sale in Tacoma! List of The Best Neighborhoods In Tacoma.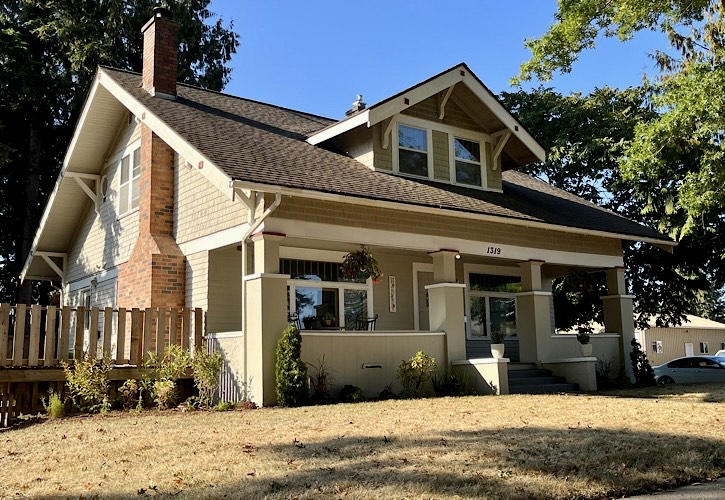 Northeast Tacoma
Northeast Tacoma is an outstanding neighborhood that offers a peaceful and tranquil lifestyle. It is home to approximately 17,000 residents, making up a large portion of the city's population. Nestled near the Port of Tacoma, Northeast Tacoma's location is a highly desirable area, and it is the most suburban neighborhood in Tacoma.
Northeast Tacoma is conveniently located just 15 minutes from Downtown Tacoma and is known for being one of the safest areas in the city. The Northeast Tacoma Neighborhood Council is actively involved in maintaining a strong sense of community in the area, making it an ideal place to live and raise a family.
Local Favorites
Families residing in Northeast Tacoma have access to three prominent public elementary schools, including Northeast Elementary, Browns Point Elementary, and Crescent Heights Elementary, which feed into Northeast Tacoma's Jerry Meeker Middle School. After middle school, Northeast Tacoma residents typically attend Stadium High School.
The median household income in Northeast Tacoma is approximately $83,000, significantly higher than Tacoma's average of $51,000 and just above the North End's median household income of $77,000.
In summary, Northeast Tacoma is an exceptional neighborhood with a serene environment, high-income levels, and superior educational opportunities, making it an excellent place to live.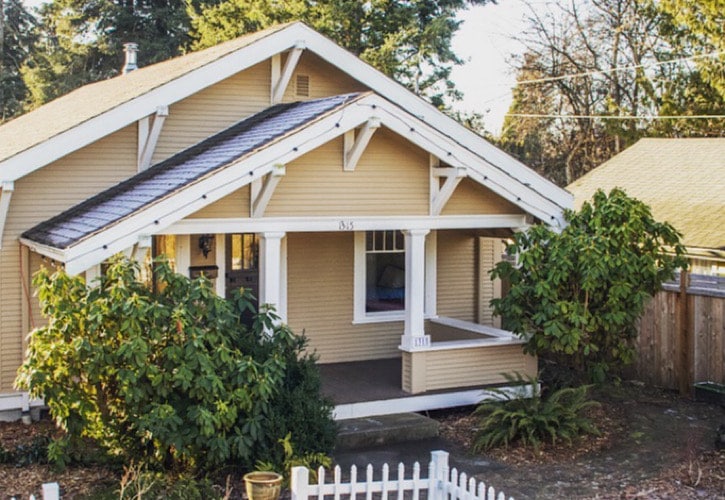 North End
The North End of Tacoma is a beloved area with various neighborhoods, including Old Town, Ruston, Stadium District, North Slope Historic District, Proctor District, and University of Puget Sound Neighborhood. All of these neighborhoods are located in the North End of Tacoma. If you're interested in experiencing Tacoma's waterfront lifestyle, this neighborhood could be perfect for you.
North Tacoma is an excellent combination of natural beauty and small-town convenience.
Local Favorites
The North End of Tacoma has a lively atmosphere with various activities and events, such as community gardens, farmers' markets, and University of Puget Sound events.
North Tacoma has a small-town feel without being too small. The delightful community comprises several smaller neighborhoods with unique restaurants, shops, and local conveniences. The area is well-connected, and getting around is easy, with tree-lined streets and pedestrian-friendly sidewalks.
The North End of Tacoma boasts many charming Bungalows and Craftsman-style houses with magnificent waterfront views, especially along the shores of Commencement Bay, making it a great choice for those who enjoy spending time outdoors. The nearby University of Puget Sound also offers numerous educational opportunities for young adults.
The Proctor District's local shops and businesses make the North End a bustling and vibrant community with plenty to do. Take a walk or picnic with friends at Jane Clark Park, go fishing or jogging at Ruston Way Park, watch a movie, attend an event at Blue Mouse Theatre, or work out at Town Athletics.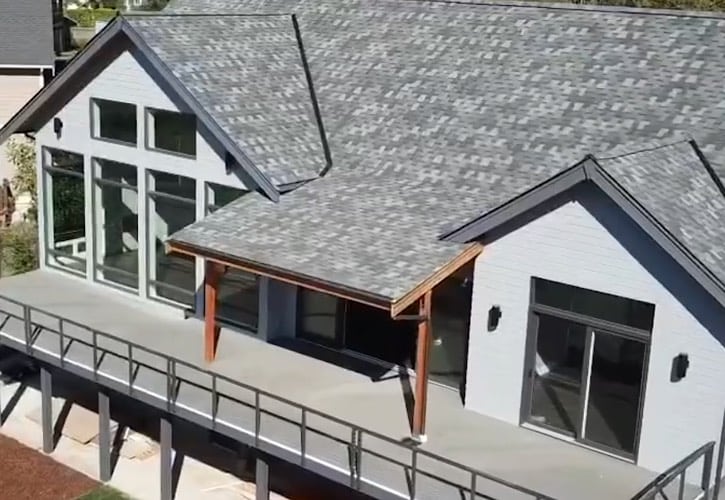 South Tacoma
South Tacoma has been the go-to shopping area for Tacoma's residents for generations. From South 47th to South 57th streets, visitors can find various merchandise and services, including printing, home security, dance lessons, and family restaurants. This district boasts of its auto row and specialty automotive shops, with August's annual South Tacoma Classic Car Show. South Tacoma is an area filled with opportunities, attractions, and amenities that are easily accessible!
The streets of South Tacoma are fitted with sidewalks, making it convenient for visitors to explore the neighborhood while admiring colorful flower baskets and Tacoma's impressive public art collection. Running errands is a breeze with Tacoma Mall and the numerous shops, restaurants, and grocery stores along Tacoma Mall Boulevard and South Tacoma Way.
Local Favorites
South Tacoma has incredible real estate opportunities, offering stunning homes and classic neighborhoods that are more affordable than the surrounding Puget Sound neighborhoods. Whether you are searching for a fixer-upper or a modern, updated home, South Tacoma has covered you. With direct access to Interstate 5, traveling north or south is quick and easy, and Spanaway, Graham, Puyallup, Lakewood, and the Joint Base Lewis-McChord are all just a short 15 to 20-minute drive away!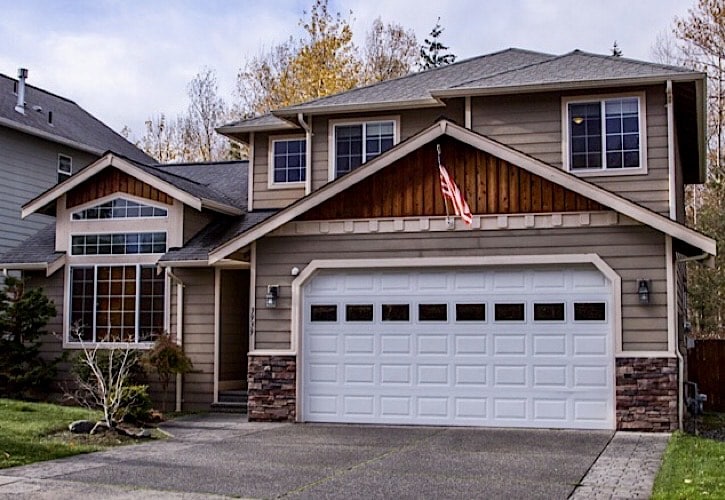 Central Tacoma
If you're searching for a beautiful place to live in Tacoma, consider Central Tacoma! This neighborhood is only five minutes from the city center and offers many trendy restaurants, entertainment, and nightlife in the 6th Avenue Business District.
But wait, there's more! Central Tacoma is also home to several top-notch medical facilities, such as St. Joseph Medical Center, MultiCare Tacoma General Hospital, and MultiCare Allenmore Hospital. Furthermore, with a crime rate safer than 11% of other Tacoma neighborhoods, you can feel secure and comfortable in your new home.
Local Favorites
The neighborhood of Central Tacoma can be found between Orchard and Sprague, bordered by 6th Avenue and State Route 16. This area provides easy access to the amenities of Proctor and Stadium District to the North and has plenty of attractions. Cheney Stadium, Allenmore Golf Course, Bellarmine Prep, Heidelberg-Davis Park (which includes the Tacoma Nature Center), Delong Park, and Franklin Park can all be found in Central Tacoma. Additionally, there are numerous shops and restaurants on 6th Avenue, including popular spots like Asado, Primo Grill, Ice Cream Social, and Dirty Oscar's Annex.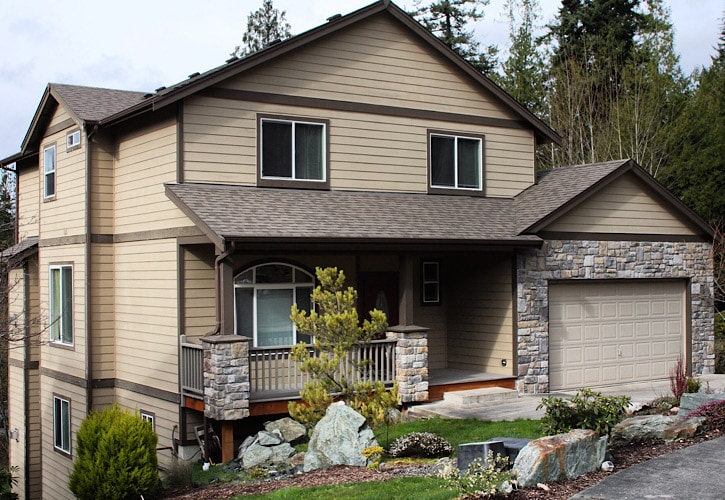 New Tacoma
New Tacoma is bounded by Marine View Drive and Foss Waterway to the east, South L to the west, N 5th and Schuster Parkway to the North, and I-5 to the south. Some areas of downtown, the Stadium District, and the Port of Tacoma overlap with New Tacoma, making it a bustling place for visitors to explore.
Local Favorites
Are you looking for an exciting outdoor destination in New Tacoma? Look no further than Wright Park! Recently renovated playgrounds and water play areas offer endless entertainment for children. Additionally, the botanical gardens are a must-see attraction, and keep an eye out for upcoming festivals throughout the year. Wright Park, a 27-acre arboretum and public park in Tacoma, Washington, is managed by Metro Parks Tacoma. The park was designed by landscape architect Edward Otto Schwagerl and named after Charles Barstow Wright, who generously donated the land for the project.
Tacoma Cost of Living
Tacoma's cost of living is higher than the national average, as is typical for most cities near the coast. Specifically, housing costs are 37% higher, while utilities are about 1% cheaper. Groceries and clothing are also more expensive in Tacoma, with groceries costing 18% more and clothing costing 18% more than the national average. However, Tacoma is an excellent option if you want to save money compared to nearby cities, as it is 40% cheaper than Seattle. The median home price in Tacoma as of 2023 is just over $465,000, significantly lower than Seattle's median home price of over $820,000.
History
With a population of 219,346, Tacoma is the second-largest city in the Puget Sound area and the third-biggest in Washington state. The town was named after Mount Rainier, with the Puget Sound Salish dialect calling it təˡqʷuʔbəʔ and "Takhoma" in an anglicized version. Tacoma earned the nickname "City of Destiny" as it was chosen as the western endpoint of the Northern Pacific Railroad. Commencement Bay, the city's deep-water harbor, played a crucial role in this decision. The connection between the bay and the railroad led to Tacoma being known as "When rails meet sails." Commencement Bay is currently the Port of Tacoma, the largest port in Washington, facilitating international trade on the Pacific Coast. 1940, the Tacoma Narrows Bridge collapsed and was nicknamed "Galloping Gertie" due to the deck's vertical movement in windy conditions.
Since the 1990s, downtown Tacoma has undergone a revitalization period with several developments, including the University of Washington Tacoma, the T Line (formerly Tacoma Link), the state's first modern electric light rail service, the highest density of art and history museums in the state, and a restored urban waterfront named Thea Foss Waterway.
Best Places To Live In Tacoma – Final Thoughts
If you're searching for a new place to call home in Washington, consider Tacoma! With various neighborhoods to choose from, each catering to different lifestyles, you're sure to find the perfect fit for your needs – whether you're a retiree, a family, or embarking on a new chapter in your life.
We're here to help you find the ideal neighborhood that suits your preferences. You can check out the link below to view homes currently available for sale or contact us directly through our website. We're ready and eager to assist you in finding your dream home in Tacoma, whether a single-family home, multi-family home or a luxury property. If you or someone you know is interested in searching for homes for sale in Tacoma, contact us today. We're happy to answer any questions and start your search.
Newest Home For Sale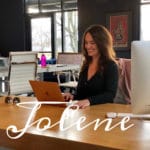 Hello there! I am Jolene Baijot, a real estate agent in the Pacific Northwest. Thank you for taking the time to read my blog post. Your presence here is truly appreciated. If you have any questions or thoughts or wish to reach out, please don't hesitate to contact me through Facebook, Instagram, or the contact form provided on this website. I am eager to help and look forward to hearing from you!