Welcome to the Heart of Skagit Valley
Welcome to Mount Vernon, the Heart of Skagit Valley! This charming town in Washington offers a blend of modern amenities and small-town appeal, with landscapes of tulip farms, lily-adorned fields, and riverbanks. If you're considering moving to Mount Vernon, here are some things you should know.
Mount Vernon is a close-knit community known for its friendly residents who support local businesses. The town's economy thrives on agriculture, forestry, retail, and construction, and its historic downtown area offers a variety of shopping, dining, and entertainment options. With ample job opportunities and a lower cost of living compared to other regions on the west coast of Washington, Mount Vernon is an excellent place to start a new career or enjoy a slower pace of life.
As of May 2023, the average listing price for a home in Mount Vernon was $586.4K, with a range of housing styles and prices. The town is divided into several neighborhoods, each with a unique character. For instance, the West Hill region is home to the high school and spans from Division to Lawrence Streets and North 4th to 15th Streets. The Meadows, Henson Rd-Old Hwy 99 S, and Skagit River areas also offer exciting adventures and opportunities for exploration. If you're looking for an active adult community, Woodside 55+ Community is an excellent option, with various amenities such as a clubhouse and outdoor pool. The North Hill Neighborhood offers picturesque views of the Cascade Mountains, while Park Village provides convenient access to downtown Mount Vernon.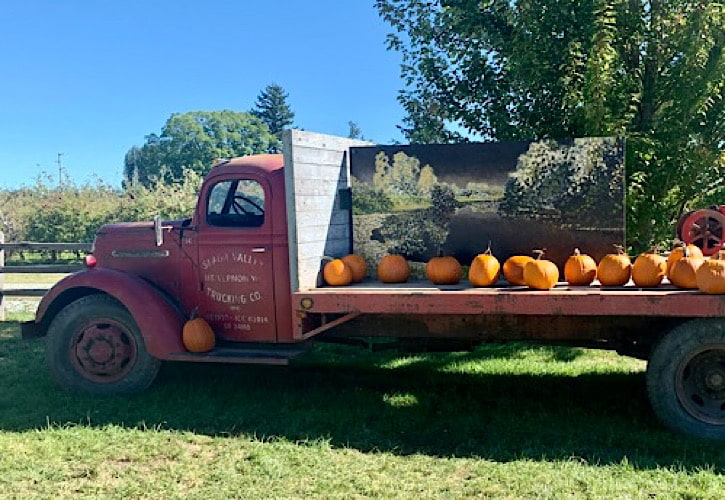 Mount Vernon also has a thriving arts and culture scene with a museum, galleries, and performing arts center. The town boasts diverse attractions and entertainment options, including outdoor adventures, local cuisine, festivals, and events. Plus, with its proximity to Bellingham, Seattle, and Vancouver, BC, there's always something fun to do in or around Mount Vernon.
There are numerous public parks and open spaces in Mount Vernon, such as Little Mountain Park and Skagit River Park. These parks offer a wide range of recreational activities, including hiking trails, picnic areas, playgrounds, and wildlife viewing opportunities.
Little Mountain Park is a must-visit destination for people of all ages and abilities. It features a variety of trails for hiking and biking, allowing visitors to explore new routes each time. You can start your day with a morning trail run before breakfast, head to the summit in the afternoon for a picnic with a view of central Puget Sound and the Olympic Mountain Range, or watch a summer sunset over the San Juan Islands and North Puget Sound from the north viewpoint. The park also boasts a wheelchair-accessible, interpretive Nature Trail and a paved road leading to the picnic area. It overlooks the top and miles of trails perfect for hiking, mountain biking, running, or walking your dog.
Skagit River Park in Burlington offers different amenities depending on which section of the park you visit. The park features a Sports Complex and Playfields, a Play Structure and 4-table Picnic Pavilion, Horseshoe Pits, Disc Golf Course, Pea Patch Gardens, Radio Control (R/C) Racing Tracks, Walking Trails, and River Access. It is also a popular spot for flying R/C airplanes. You can access the park's main entrance at the intersection of South Skagit Street and East Gilkey Road.
The Skagit Valley Tulip Festival is a well-loved yearly celebration of the region's vast tulip production. It is the largest tulip event in the United States, boasting the most acreage of tulips, the highest number of farms, and the longest blooming period. Visitors can enjoy the fields of tulips, display gardens, and various annual events held during April. Four farms – RoozenGaarde, Tulip Town, Tulip Valley Farms, and Garden Rosalyn – participate in the festival, and visitors are welcome to take a scenic drive through the valley to experience the art of farming and see why the Skagit Valley is considered magical.
Agriculture is the top industry in Skagit County, producing more tulip and daffodil bulbs than any other county in the US. Local farmers grow approximately 90 different crops, livestock, and dairy products on 93,000 acres of land, totaling $261 million. Agriculture in the Skagit Valley also provides a habitat for thousands of swans, snow geese, and dabbling ducks.
Mother Nature determines the dates for the tulips to bloom, but the Skagit Valley Tulip Festival experiences and events start on April 1st and continue throughout the month. Visitors can check the Bloom Map and follow the festival on Facebook and Instagram for updates.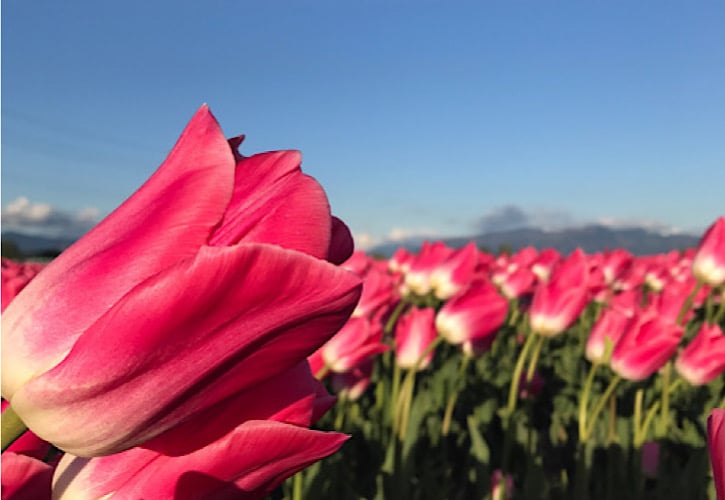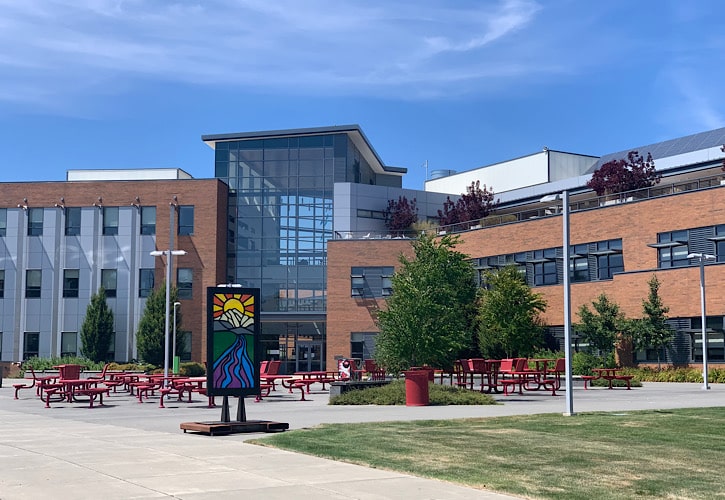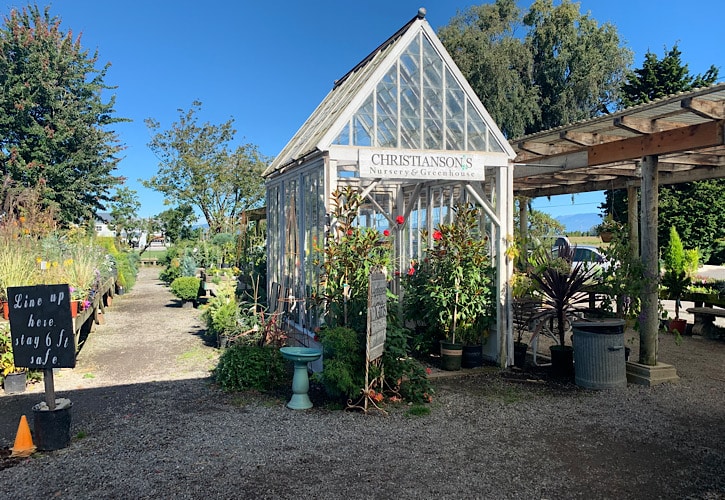 Navigating the Mount Vernon Home-Buying Process
Are you looking to buy a home in Mount Vernon, Washington? The process of finding and purchasing a home can seem daunting, but with the right information and guidance, it doesn't have to be. Here's a step-by-step guide to help you navigate the Mount Vernon home-buying process.
Step 1: Research the Market
Before you start your search for a new home, it's essential to familiarize yourself with the local real estate market. Learn more about the area by researching recent trends in housing prices, availability of homes on the market, and other factors that may affect your purchase.
What should you look for in the market? Consider the following:
Population growth: If the population is growing, you can expect prices to rise.
Price trends: Are prices in the area increasing or decreasing? How have they changed over time?
Home availability: How much inventory is currently on the market? Is it a buyer's or seller's market?
Tours: Whether you're able to tour homes in person or online, take the time to explore your options.
Step 2: Get Pre-Approved for a Mortgage
Once you've researched and know what kind of house you're looking for, it's time to get pre-approved for a mortgage loan. This will give you an idea of how much money you'll be able to borrow from lenders and help narrow your search for a home that fits your budget.
Work with a skilled agent to help you through the pre-approval process. They'll be able to provide guidance and connect you with lenders who offer competitive rates and terms.
Step 3: Find an Agent
Now that you have an idea of what kind of house you want and how much money you can spend on it, it's time to find an experienced real estate agent who is knowledgeable about Mount Vernon homes for sale. Your agent will be able to provide valuable advice throughout the entire process and help make sure everything goes smoothly.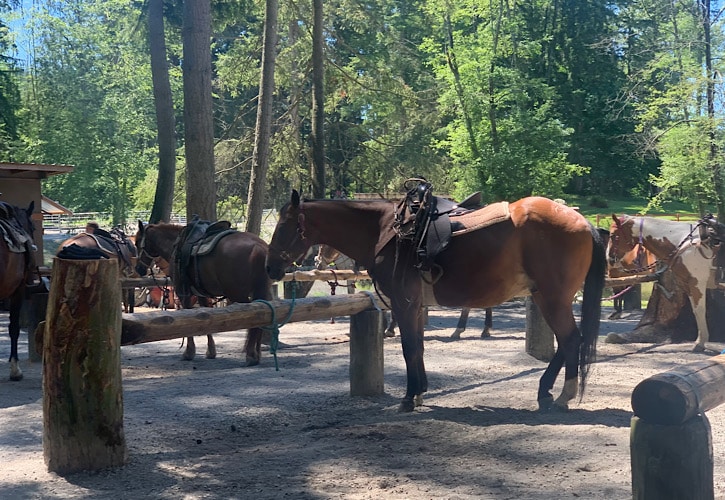 Step 4: Start Looking at Homes
With your agent by your side, start looking at homes that meet all of your criteria – location, size, price range, etc. Once you've narrowed down your list of potential homes, arrange visits so that you can get a better feel for each one before making any decisions.
As you visit homes, ask your agent questions and take notes of any details you like or don't like about each property. This will help narrow down your list further and make the process much easier.
Step 5: Make an Offer
Once you've found the perfect home, it's time to make an offer. Work with your agent to determine a fair price for the home and submit your offer. Your agent will be able to negotiate on your behalf and make sure that you get the best deal possible.
After you've made an offer, you'll also need to sign all of the necessary paperwork and start the closing process. Your agent can help guide you through this too, ensuring a smooth and stress-free transaction from start to finish.
Step 6: Enjoy Your New Mount Vernon Home!
You did it – you bought your dream home in Mount Vernon! Now comes the fun part – enjoying your new home. From hosting dinner parties to making memories, this is when you'll really start to appreciate your purchase and everything that makes Mount Vernon a great place to live.
Local Real Estate Agents
If you or someone you know is searching for homes for sale in Mount Vernon, please don't hesitate to contact us. We're happy to help and can answer any questions you might have. Our website also features local area guides offering valuable advice and information about relocating to Washington, Skagit County, Bellingham, Lynden, and Blaine.
Additional Neighborhood Information: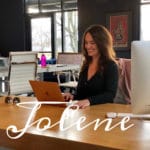 Hi! I'm Jolene Baijot, I'm a Realtor in Washington. Thank you for taking the time to read this blog post. I appreciate your time spent on this site. You can connect with me on Facebook, Instagram, or contact me through this website. I'd love tohear from you!