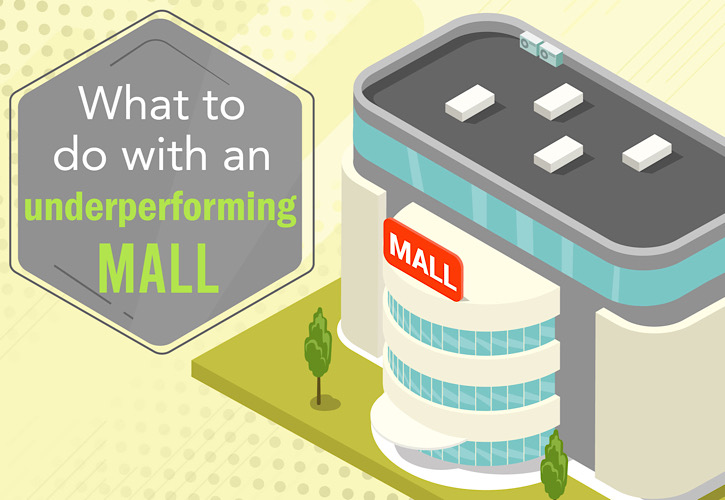 Abandoned Malls Before and After
With the ever-increasing shift toward e-commerce through online retailers like Amazon, the future of shopping malls looks bleak. Compound the trend toward e-commerce with the Covid 19 pandemic, and many mall owners now need to strongly consider whether they should sell or revamp their properties.
While some shopping malls have been able to adapt to the changing times, many are underperforming. For mall owners who are struggling and trying to figure out what to do with their business, there are five potential solutions that may provide a way to shift to a new type of industry that makes use of a mall's unique properties.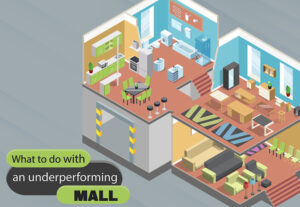 Healthcare Facilities.
When contemplating a location for a healthcare facility, easy access from main roadways and ample space are vital considerations. Luckily, malls have both of these characteristics in spades.
E-commerce Fulfillment Centers.
This is an appealing option as malls tend to be close to where a large population of people live. Therefore, travel time from the fulfillment center to customers' homes would be lessened, leading to more eco-friendly practices and faster deliveries for consumers.
Media Production Facilities.
Film and television are always looking for spaces to utilize for filming and production. There are some concerns from those who work in media that the current setup of most malls would not be conducive to filming. However, converting an existing space would likely be less time-consuming than constructing a whole new space for this purpose.
Residential Communities.
Many have speculated on converting malls into "workforce housing." This type of residence generally appeals to supporting community professionals such as police officers and teachers who earn more than qualify them for housing subsidies. While converting a mall to an appropriate residential community would take some strategic planning, it still tends to be easier than starting from scratch.
Ghost Kitchens.
The traffic flow, building structure, and parking arrangement of the typical mall are perfectly designed for a ghost kitchen (a group of multiple restaurants preparing food for takeout and delivery). With slight modification, malls could easily convert to an effective ghost kitchen.
Final Thoughts
As difficult as it is to witness, it appears that many malls are not going to survive the changing tides. However, many possibilities exist for repurposing these facilities and making use of the space minimal modifications.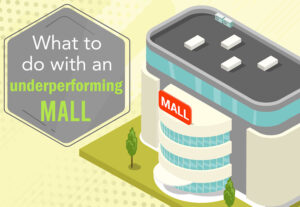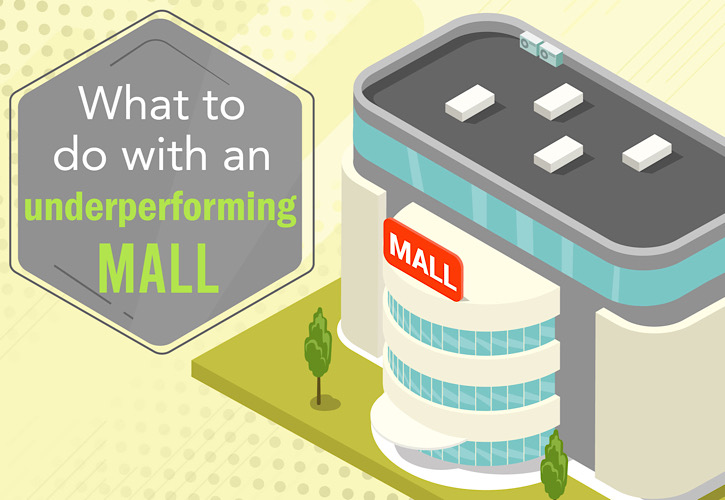 Hi! We're Josh and Jolene Baijot, the creators of this website. We're also Commercial Real Estate Agents in Washington State. Thank you for taking the time to read this blog post. We appreciate your time spent on this site. You can connect with us on Facebook, Instagram, or contact us through this website.
Related Content
Five Tips To Use When Buying Commercial Real Estate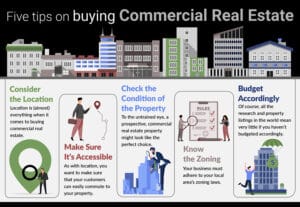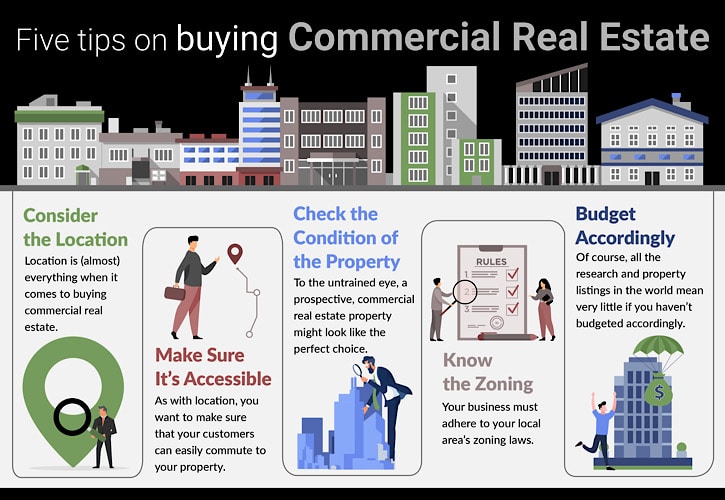 Six Reason To Hire A Commercial Real Estate Broker