Click Below to Search Commercial listings for sale in WA State.
Retail Buildings, Apartment Buildings, Office Buildings, Hotels, Industrial Buildings, Commercial Land, Mobile Home Parks and Farm/Ranch Properties.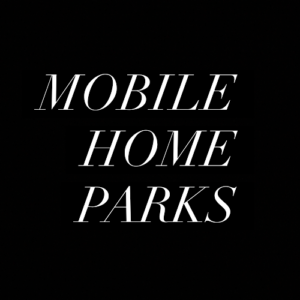 Bellingham Search Options
Bellingham Commercial Real Estate
Apartment Buildings/Multi-Family
Industrial Buildings/Warehouse
Washington State information-
According to an estimate submitted by the US Census Bureau in 2015, Washington State (WA) is the 8th highest US state experiencing fast population growth. It's not so challenging to see Washington perfectly perched on this high pedestal as the state not only has a booming job market but possesses quality living conditions such as weather, good education, and numerous parks.
To top that, Washington is home to many tourist attractions. Its dynamic mountain ranges coupled with a bubbling economy, fuelled by the tech industry, makes Washington the dream home for many Americans and foreigners.
Are you looking to move to Washington? Do you plan to settle down in one of its beautiful cities like Seattle? Here are some quick facts about Washington to get you started.
Quick Facts about Washington
Washington currently has a diverse population of over 7.6 million people, with females dominating the state. Located in the United States' northwestern region along the Pacific, WA has a booming economy serviced by seaports and the bubbling tech industry. As a result, the state doesn't lack jobs as it is home to thousands of global companies who trade locally and internationally.
Why You Should Move to Washington
Like many states across the US, factors like housing, transportation, feeding, clothing options, internet availability, leisure spots, etc., have a significant impact on Washington's overall cost of living.
Are you looking for a reason to relocate to the evergreen Washington state? Here are seven solid reasons why you should make the move today.
A Plethora of Jobs
As far as employment is concerned, Washington has a lot of jobs. With the state having global brands like Microsoft, Amazon, and Google, its job market is rampant. These three corporate giants alone currently employ more than 100,000 people. And guess what; they aren't even the state's biggest employers.
You're probably thinking, "But it's all tech." Not necessarily; in addition to these tech and multi-national corporations, Washington State has plenty of employment options, most notably the Boeing Company, which specializes in manufacturing and selling commercial jetliners and space equipment. Boeing alone employs 70,000 people.
Due to the state's varied climate, Washington is one of the country's leading agricultural regions, producing enormous fruits like apples and seafood. Located within WA is the Seattle port, which houses Alaska airlines and the world's most famous coffee shop: Starbucks. You can also join the military, which offers plenty of civilian work both on and off-base.
Top-notch Education
Heard of the University of Washington; yeah, you're going to want to enroll your kids here. This university, located near the seaports of Seattle, is the state's premier research institution. It is a flagship in the country's educational system. That's not all. The Washington State University (different from the University of Washington) is another such research institution with 27,000 students.
The education in Washington is what it is: world-class. The state is riddled with a wide range of higher institutions offering four-year and two-year programs. Even the government is actively involved in the state's education. In 2015, the state government cut down tuition at four-year colleges and public universities by a massive 15-20%, making college education very accessible to the masses.
If your kids are enthusiastic about college—and they should be—making a move to Washington makes perfect sense.
Affordable Statewide Housing Options
When it comes to the total number of housing options you can have in a state, Washington takes precedence. While many states offer one significant capital and many other inferior metropolitan areas, Washington provides a sea of neighboring options that compete strategically with Seattle's economy.
Yes, we are well aware that Seattle housing prices are on the rise; however, other areas of the state offer more affordable housing. For one, Olympia, the state capital, has housing options for families whose per capita income falls below the state average. Olympia ranks as one of the top 100 places to live in the country. It has maintained this high rank for more than half a decade.
Another option is Spokane, a city in eastern Washington near the Idaho border, which boasts numerous top-level institutions and a bubbling economy. Bellevue is a similar area for families who could afford a Seattle home but don't want to live in Seattle. Bellingham, a town in northwestern Washington, shares a border with Canada. Tacoma, a city in west-central Washington and south of Seattle, has seven highways that connect to various cities in the state. Employment opportunities in each of these states are on the high side.
There is no writing off Washington in this aspect.
Diverse Weather
There is only one thing more diverse than Washington's economy: its weather. Washington offers a large variety of contrasting climates. Although it rains quite often, Seattle still ranks a low 444th in annual rainfall in the country. There are wetter states.
The weather in the eastern and western wing of Washington contrasts significantly. Western Washington is noted for a mild climate, brought about by the Pacific Ocean's coastal influence and the Olympic mountains. Whatcom County has become a favorite place for people looking to move out of the hustle of Seattle.
Eastern Washington has more snow. Cloudiness is a rarity here, as the east experiences 300 days of sunshine every year. The balance of climate diversity in Washington is heavenly; just perfect, like something out of a book.
Vast Water Bodies and Green Civilisation
With Washington State having close to 2,500 miles of marine shoreline, the state is perfect for business-minded individuals and corporates who love water-locked areas. Washington's vast water body is attributed to Lake Washington, which runs around Mercer Island and is near Seattle.
Waterfront properties fill the state with affordable housing all around Bellingham, Oregon state line, and cities outside the Seattle area. The state's massive water volume also allows the State-operated ferries to participate in Washington's overall transport system. It is truly an oasis of sorts.
But that's not all. According to numerous reports, Washington ranks top 5 for most eco-friendly states in the country. Go ahead; look at an aerial view of Washington. You will find uncountable vegetation within and around the state; this makes it very environment friendly. To buttress that point, transportation in Washington is made easy by the presence of these green habitats, one of which is cycling. This contributes to more mass transit options in the state.
Fascinating Outdoor Activities and Centers
There is quite a lot to do in Washington State on the weekends or during the holidays. The state is home to numerous tourist centers and historic national parks. Even if you lived here, it would take you a long time to get used to all the state's massive structures.
Are you an outdoor enthusiast? Then Washington is the place to be. You can choose to visit the three national parks in the mountains, Olympic, North Cascades, and Mount Rainier National Parks which is in Pierce county -not to mention other notable spots like Discovery Park, Blake Island State Park, and Marymoor Park. You could also go on a vacation with your family to the shorelines. Washington's water abundance makes the state an excellent place to go sailing, fishing, pleasure boating, or whale watching. During winter, you can have some fun snow skiing. The recreation options in this state are fascinating and just too numerous to count.
No Income Tax
While this sounds like something out of a dream, it is 100% true. Washington is one of only seven states in the country with no personal state income tax whatsoever. Nothing beats this, as the no income tax policy can help you save a lot more of your earnings. Keep in mind, however, that Washington has a pretty high state sales tax.
But seeing as the median household income in Washington, $70,116, is way higher than the national average of $55,322, there is simply no reason why employees in Washington can't have more money in their pockets.
Washington
There is no doubt about it: Washington is the place to be. With its government actively involved in the state's development, Washington will only grow bigger economically and socially.
Joshandjolene.com has all the commercial real estate listings at your fingertips, making it a perfect site to search commercial real estate. With new listings added daily, check back often to be the first to find new investment opportunities as they become available:
Find your next commercial property in Washington State using our website. Use the filters to search by location, price, and size to find the property that fits your needs. Josh and Jolene's listing updates will give you more information about Washington's commercial real estate buying and selling trends. If you're thinking of selling your commercial building or land in WA, we can help you get the best price. Josh and Jolene are redefining commercial real estate with technology, full-service, and higher-quality agents for our buyers and sellers. With new listings added daily, check back often to be amongst the first to discover new buildings and property for sale: view photos and detailed descriptions.
Washington State Recently Sold Commercial Real Estate
Related Content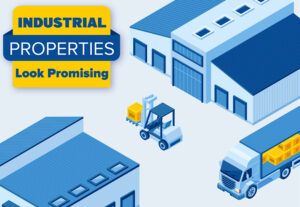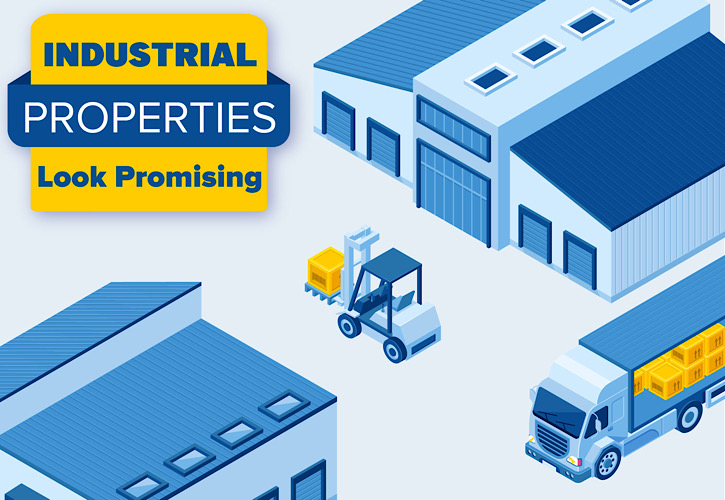 While many industries and businesses have struggled
throughout the pandemic, industrial properties have…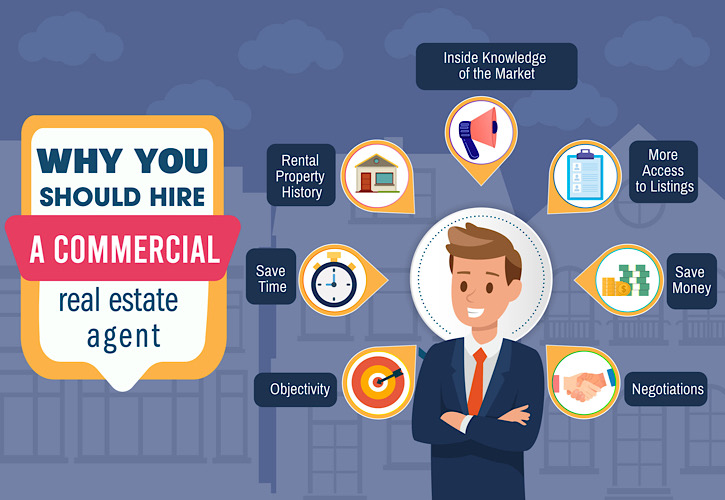 People want to skip a commercial real estate broker because they want
to save on commission. They fail to understand that the commission…..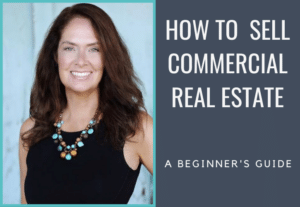 A Guide to Selling Commercial Real Estate
How To Sell Commercial Real Estate – A Beginners Guide
In the real estate industry, selling commercial real estate can be lucrative.
Whether you are looking at commercial property in fast-growing markets…..