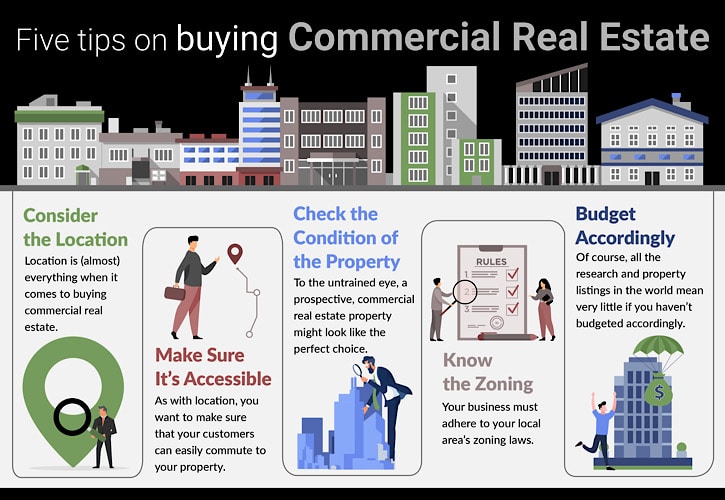 One of the best investments you can make involves commercial real estate. However, if you're new to the market, you don't want to make big mistakes on such a high investment opportunity.
That's why we have come up with five tips on buying commercial real estate to help you get started.
1. Consider the Location
Location is (almost) everything when it comes to buying commercial real estate. You want a property that is in a safe, clean part of town and suits the kind of business that you plan on conducting.
You also want to take into consideration the kinds of neighbors you would have at that property. What kinds of businesses are nearby? Are they your competitors? How might surrounding buildings (or lack thereof) affect your own business?
2. Make Sure It's Accessible
As with location, you want to make sure that your customers can easily commute to your property. You also want to ensure that suppliers and other delivery services can easily access your buildings. These two factors mean you want to find both a property near residential areas and close to railways and highways.
3. Check the Condition of the Property
To the untrained eye, a prospective, commercial real estate property might look like the perfect choice. Underneath the visual appearance, however, there could be foundation problems, electrical issues, and more. Always get the property thoroughly inspected before purchasing to avoid surprise expenses.
4. Know the Zoning
Your business must adhere to your local area's zoning laws. For example, office firms are in a completely different zone from industrial facilities. You don't want to invest in a property that isn't legally suited for your business, so make sure you're up-to-date on these zoning laws.
5. Budget Accordingly
Of course, all the research and property listings in the world mean very little if you haven't budgeted accordingly. Make sure you consider the amount of work that needs to be done, if any, the fees, insurance costs, and the potential market value in addition to the listing price.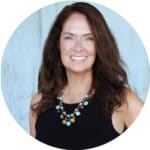 Hi! I'm Jolene Baijot, the creator of this website. I'm also a Commercial Real Estate Agent in Washington State. Thank you for taking the time to read this blog post. I appreciate your time spent on this site. You can connect with me us Facebook, Instagram, or contact us through this website. I'd love to hear from you.
Do I Need To Complete A Due Diligence Before Investing In A Multifamily Property?
Washington State Search Options