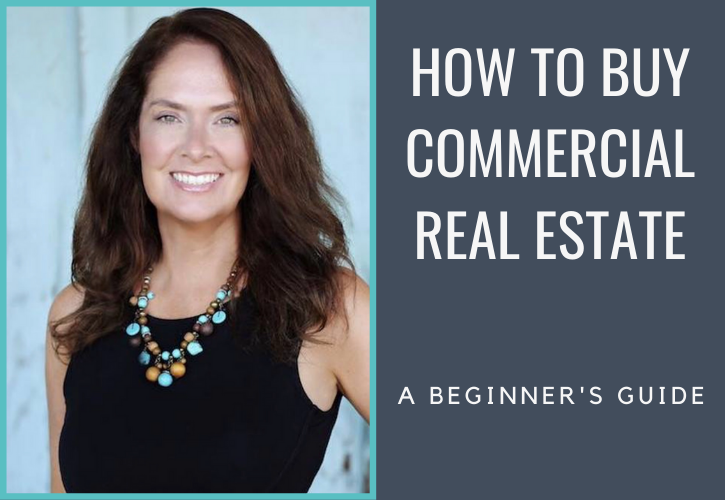 There are few investments as enticing and complex as commercial real estate. By investing in commercial real estate in Bellingham and the surrounding Whatcom County area, you can enjoy various benefits, including increased income, appreciation in value, and diversification.
However, there are also a variety of costs involved in buying commercial real estate that can lead to undesirable outcomes if you're not careful.
It's essential to understand the differences between residential and commercial investments when considering purchasing commercial real estate. This is your first step into making better decisions when entering commercial real estate investment.
Step 1: Research First, Buying Second
It's easy to hop online and start looking at properties you may want to purchase. However, before you start investing in commercial real estate property, begin investing in your commercial real estate knowledge.
The best way to make sure your purchases maximize their value is to buy the right type of commercial real estate.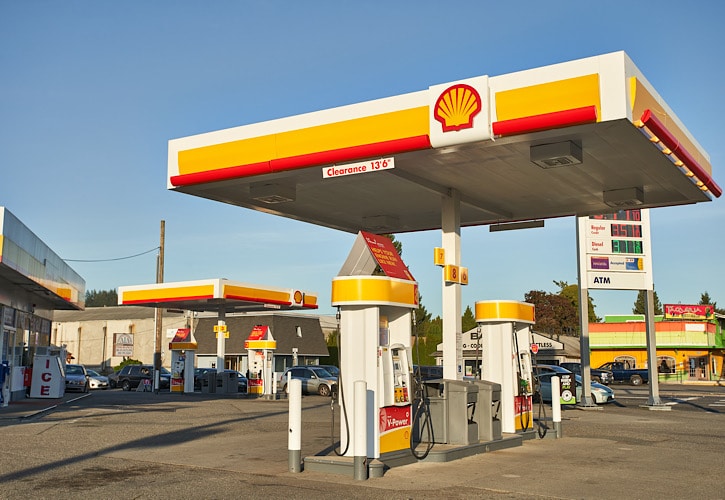 Search Bellingham Commercial Real Estate
Commercial real estate can be broken down into several types, each with its own pros and cons:
This type of investment is used for rental operations. This can be a great investment for those looking to have a steady income and cash flow and diversify their portfolio.
Click To View Whatcom County Apartment and Multi-Family Homes For Sale
If you're looking to run a business from your commercial property, look into purchasing office space or converting an existing property into office space. You will often find higher returns on investment with office buildings than the other types of commercial real estate.
This type of property is best suited for people looking to generate sales revenue from their investment. Investors should look at retail properties carefully as retail sales tend to fluctuate more than expected.
If you're looking for a place where your business can expand, consider industrial space. Industrial properties will often give you a higher ROI when compared to other commercial spaces but can be trickier to operate because of their specialized needs.
If you're looking to invest in a place where you can generate sales from the rooms, consider investing in a hotel. This also allows for consistent cash flow but can be more expensive to operate than other commercial spaces.
Sometimes, it makes more sense to purchase land for a commercial project instead of a property. This can be done when you have a specific vision for the future and need the flexibility to design commercial real estate.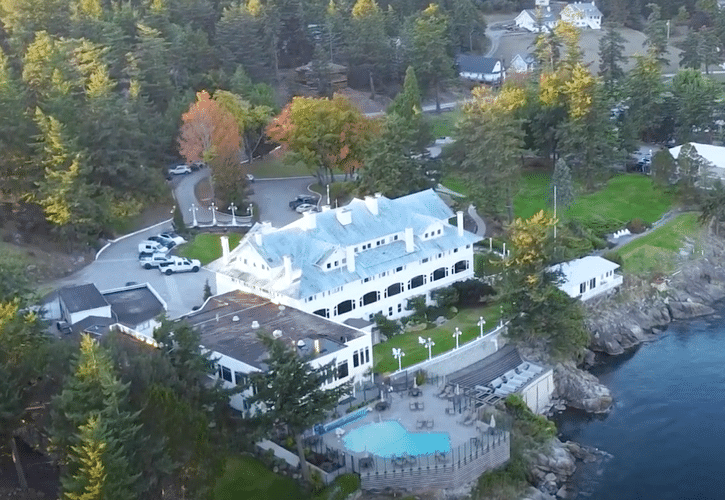 Pick & Master Your Type of Commercial Real Estate
Once you know what types of commercial real estate options exist, your next step is to choose one and become an expert. By narrowing down your choices, you will better understand the types of properties to look for when purchasing commercial real estate.
Not only are there various types of properties to invest in, but there are also different investment strategies that can help you boost your return on investment.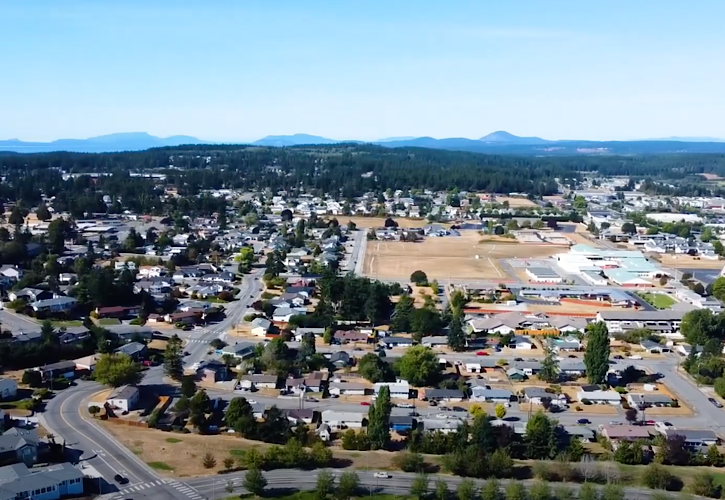 1. Land Banking and Development
Land banking refers to purchasing undeveloped land to build commercial real estate on it in the future. This gives you a lot of flexibility when looking into your investment.
Sometimes, people start this strategy by picking up an inexpensive property while they're still getting their feet wet in commercial real estate investments. They can later sell it for a higher price once it's easier to build on.
2. Fix and Flips
This strategy allows you to purchase, fix up, and resell a property. This is an excellent way for you to learn how to run a commercial property and earn money.
4. Operating Businesses from Commercial Real Estate
This strategy involves purchasing a property that will allow you to operate your business from it. If you can make it work, this could be an ideal way for you to invest in commercial real estate.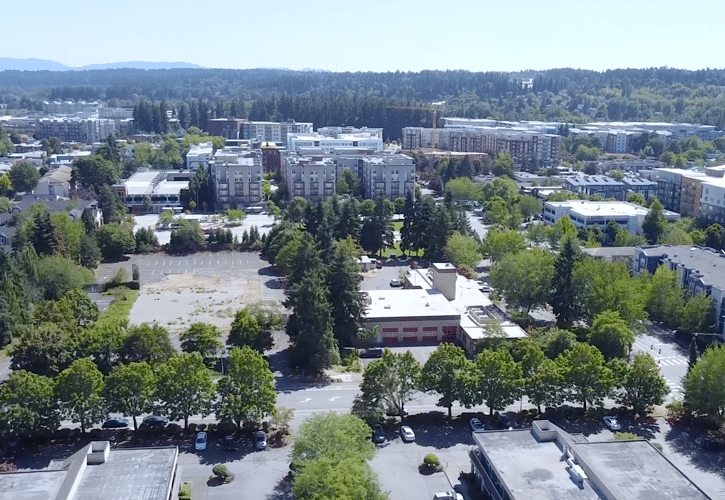 5. Value-Add Investing
This strategy is best for building up equity in your properties. You'll want to purchase a property that you think has upside market value and then fix it using sweat equity (DIY).
With so many ways to invest in commercial property, it is vital to learn how to quickly weed out bad options to find that golden property that will boost your ROI significantly.
Experienced investors conquer the market with the knowledge they gain from underwriting.
Step 2: Do The Math – Underwriting 101
Now that you know what commercial real estate options are available for you to invest in, it's time to look into the numbers. Understanding how properties work will allow you to make your decision more quickly.
Underwriting is a way for you to determine if a property is worth your investment. It involves looking at three numbers: the cap rate, the cash flow, and the net proceeds.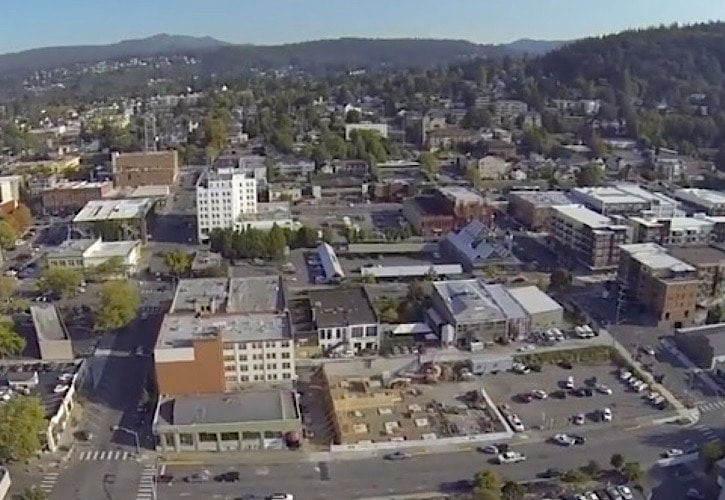 How Underwriting Works
First, you'll want to do the cap rate analysis. This involves taking your property's income per year and dividing it by the amount you paid for it.
The cash flow analysis requires you to look at how much you spend on a property per year and compare it to how much money you make from it. If the numbers are close, then it's worth further consideration.
Finally, you'll want to look at the net proceeds of the property. Net proceeds look at how much money will be left over after paying closing costs, expenses, and other fees.
If you can look at these numbers and they all point in the positive direction, then it's time to move on to step three.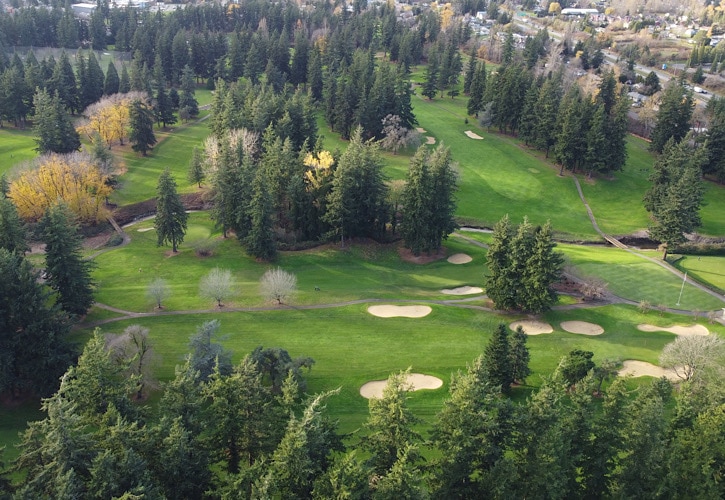 Get Your Financing in Order – The Basics of Commercial Real Estate Loans
Alright–you've done your homework! Now you're ready for the big question…where do you get the money? If you're a first-time investor, the financing might look a little confusing at first.
Luckily, there are several different options available to you! You have many kinds of loans to choose from, and your lender will help walk you through them to know what is best for your situation.
Traditional Loans
There are two main types of commercial real estate financing: traditional and non-traditional. Traditional loans come from your local bank or financial institution and require a 20% down payment and interest between 4 and 10%.
One option is to take out a mortgage with the bank on the property you're buying. If that isn't possible, then you can take out a loan on the property itself.
All of these options are considered 'traditional' financing. These loans can help you get started, but they usually have higher interest rates and require down payments of up to 50%, which means this might not be the best option for new investors.

Hard Money Loans
Another option is hard money lending. This is lending that comes from private investors. The best thing about these loans is that they are "hard" money, which means you don't have to pay interest on them!
This loan can be an excellent way for new investors to start by not worrying about the banks making hard decisions on their credit score or down payment requirements.
However, they do require a good credit score and at least 20% down. Another thing to keep in mind is that these loans tend to be short-term, usually only lasting five years.
If you're looking for a challenge or more freedom with your investments, this could be the best option!

Lease Options
Another way to invest in commercial properties is through an investor that specializes in lease options.
Lease investing requires you to find a property and then find a tenant who wants to rent it for an extended period (usually five years). Then, the tenant will purchase the property under their name and buy out your share after five years.
This type of investment can be beneficial because there is no money required upfront to purchase. However, it can be precarious if you don't adequately vet your tenants, or you might miss out on making a profit!
There are many different options for commercial real estate loans. And while they may seem confusing at first, any suitable lender will help you figure out the correct type of loan for your situation.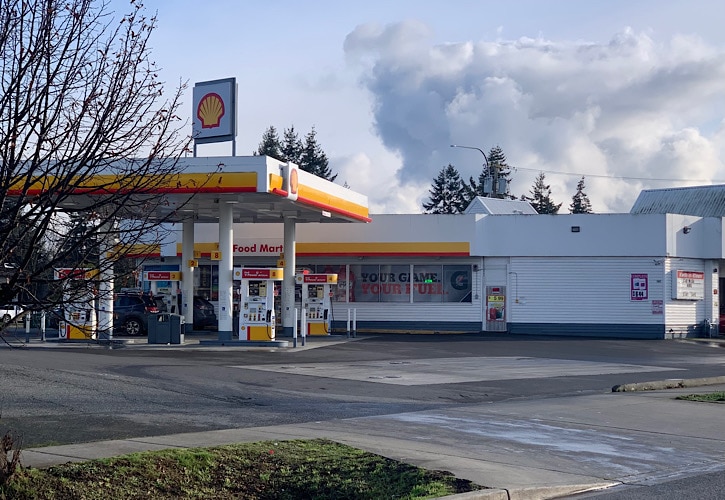 Step 3: Network with Commercial Real Estate Partners
So far, your commercial real estate journey has included several steps:
Learn the types of real estate options.

Choose the type(s) you wish to invest in.

Learn and practice the underwriting process.

Discover the financing options at your disposal.
Before you move forward with a particular property, it is essential to network with those who will help take your purchase from start to finish.
Commercial real estate investors must network and build a team of experienced professionals skilled at the different areas of real estate investments.
Those you will want to connect with include:
Commercial Loan Officer

A commercial loan officer can find you an outstanding commercial real estate loan, depending on your credit score and the type of property you are going for.

Tax Consultant

– An experienced tax consultant can help you save money through depreciation and tax deductions. This is a vital position to have on your team!

Contractor

You will have to hire a contractor or construction company for renovations. They must be capable of meeting deadlines and the requirements for your loan.

Commercial Real Estate Agent

A commercial real estate agent can help you find properties that fit into your budget while also falling within the guidelines outlined by your underwriter. They will show you properties that meet the criteria for your loan and make sure you find a suitable property.
The right team can make all the difference in ensuring that you find the perfect property that will quickly become a valuable investment.
Step 4: Make Offers Often
The final step to your commercial real estate journey is to start making offers!
You have to understand that the real estate market is competitive, and there are great opportunities out there. If you wait too long, your chance will likely disappear.
By working with your team and utilizing your underwriting expertise, you will begin to find deals that you can move on!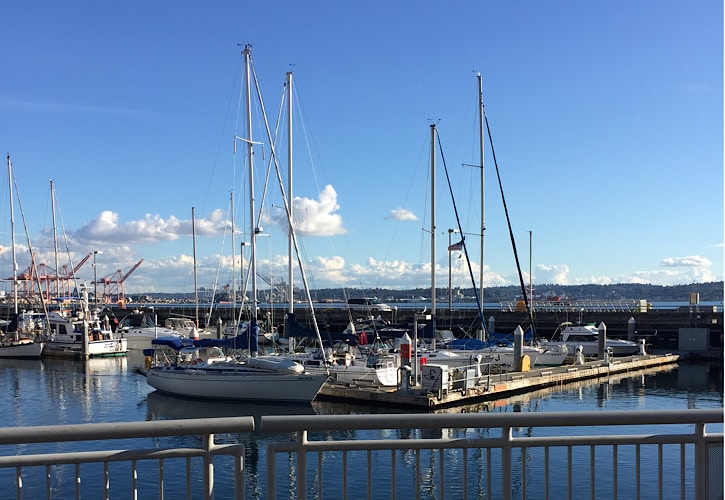 Prepare To Negotiate
One step that catches many first-time buyers off guard is the negotiation phase.
It's crucial to understand that you have to negotiate great deals with commercial real estate investing. Every property has a seller looking to make money and will often do so at your expense if you are not careful!
The best way to prepare yourself for negotiations is by understanding the market value and how much money you can or cannot spend.
You should also learn as much as possible about the market value through a commercial real estate agent, and others who have contact with properties regularly. Doing so will prevent you from overpaying for a property and wasting crucial money that you could make elsewhere.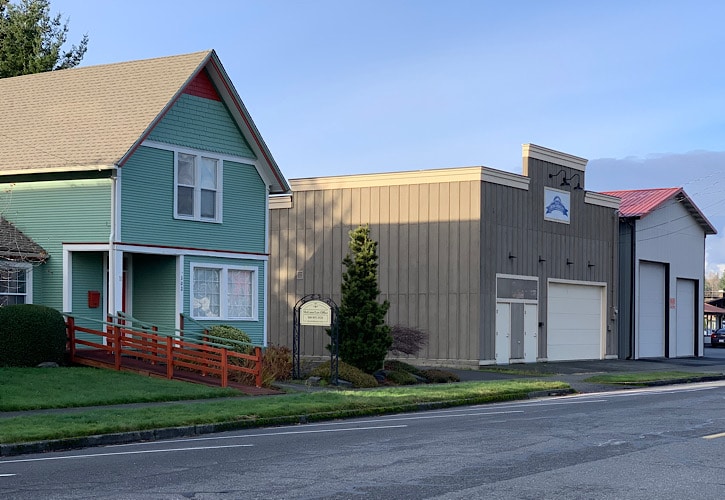 Step 5: Learn and Adapt
You've found the property, secured financing, built your team, and extended an offer – congratulations! You are well on your way to becoming a commercial real estate investor!
But the process doesn't end there. Your journey is just beginning when you sign that contract to buy a property. You will be in charge of negotiating with contractors, managing renovations, and much more. This is where your knowledge really comes through – make sure you have a strong foundation to succeed!
Even if your first few offers fall through, take each as an opportunity to learn the market and adapt your business.
Commercial real estate investing can be an overwhelming but rewarding journey if you work with the right team, stay patient, and constantly learn new things!
Start Your Commercial Real Estate Journey with Josh and Jolene Baijot
If you are ready to discover the lucrative world of commercial real estate, contact Josh and Jolene Baijot Commercial Real Estate today. With years of experience in the Washington State commercial real estate market, we have the skills and connections you need to quickly discover the right properties, negotiate great deals, and become a successful investor!
Contact our team today to learn more about commercial real estate opportunities in your area and how Josh and Jolene Baijot can help you get started!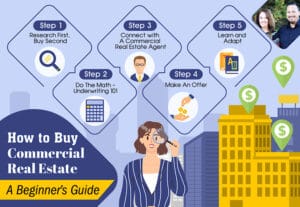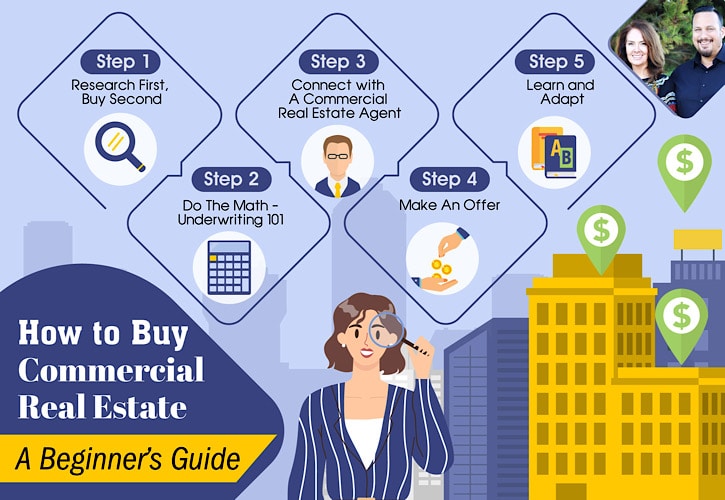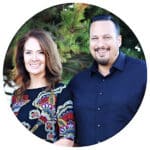 Hi! We're Josh and Jolene Baijot, the creators of this website. We're also commercial real estate brokers in Bellingham, Washington. Thank you for taking the time to read this blog post. We appreciate your time spent on this site. You can connect with us on Facebook, Instagram, or contact us through this website.
Keep Reading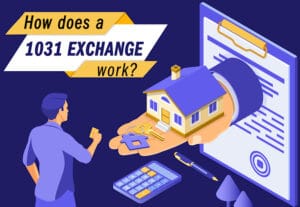 An investment strategy that has been gaining in popularity in recent
years is the 1031 exchange.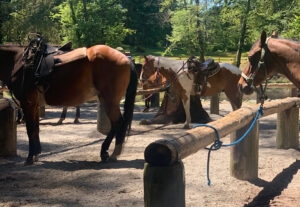 Don't fail to recognize the value of existing barns, camp houses, and
other structures on the property, which may be quite expensive to
replace if they were to be built from scratch.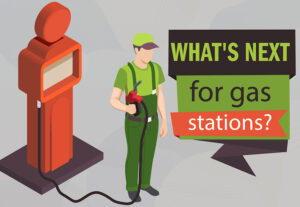 The typical gas station is usually combined with a convenience store.
This allows the driver to run into the store during or after fueling, grab
a quick snack and get back out on the road in a very short time.