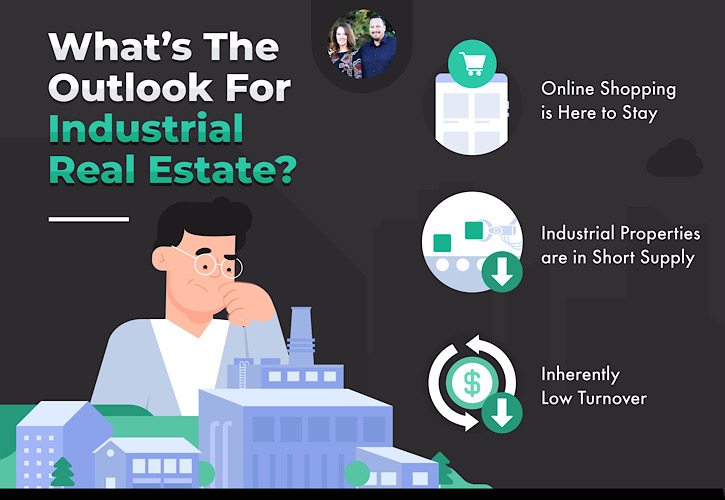 In the past, many people saw industrial real estate as a boring investment option. After all, these properties seemed to offer little opportunity for beautification, growth, and profit, especially when compared to other investment opportunities such as apartment buildings.
But investors should not dismiss industrial properties too quickly. There are many reasons why purchasing Whatcom County industrial properties could be the best decision an investor ever makes.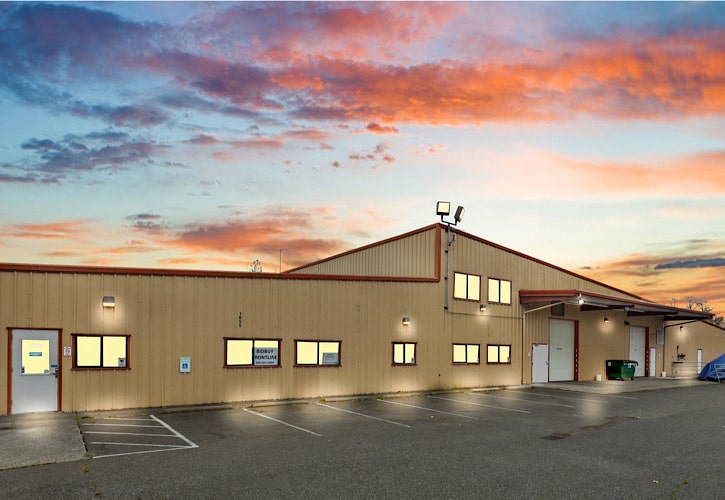 Top Reasons Why Investors Should Strongly Consider An Industrial Real Estate Acquisition
Online Shopping is Here to Stay
Before the COVID-19 pandemic began, there was a slow but noticeable shift in consumer preference toward online shopping. But the pandemic necessitated that consumers complete their shopping online for all of their needs. This was primarily due to social distancing requirements and the suspension of in-person operations.
So, while large retailers were already in a good position to handle this increase in online shopping, many smaller companies needed to figure out how to stay competitive and do so quickly. In contrast, companies such as Amazon had massive warehouses already in place when the pandemic hit, so they only needed to make small changes to their operations to keep up with the unprecedented demand that accompanied the pandemic changes.
Even though in-store operations have essentially returned to normal (with the easing of government restrictions, reopening of malls and retail shops, etc.), people still prefer online shopping. The minor inconveniences of not being able to try on clothes before buying them and other issues that come with online shopping are not stopping consumers. The ease of clicking a few times and having an item delivered to the doorstep in a matter of days (or even hours, in some cases) is a new way of life.
Last-mile delivery facilities and similar industrial options now make for highly compelling investment opportunities. These properties have become incredibly valuable in the last few years and will continue to be essential for the success of small businesses.
By all estimates, the online shopping trend will only increase as time goes by. Those who invest in industrial property early are likely to enjoy incredible profit over the next few years.
Are Industrial Properties are in Short Supply?
In the previous point, we touched on the idea of high demand for industrial properties. With any discussion about demand, you need to consider supply. In this case, industrial property supply is almost sure to be unable to keep up with the growing demand.
Industrial properties have specific requirements. For example, the ideal industrial space is affordable and close to cities (or densely populated areas).
The problem with these requirements is that they are similar to other properties, which tend to generate more revenue, such as condos and office buildings. This brings us back to a point made in the introduction of this article: industrial properties are not inherently compelling to investors. They aren't flashy, and they just don't sound exciting.
Again, eventually, supply (and time) will run out for investors interested in industrial property acquisition. Getting in on the action now is crucial for investors to experience a successful result in years to come.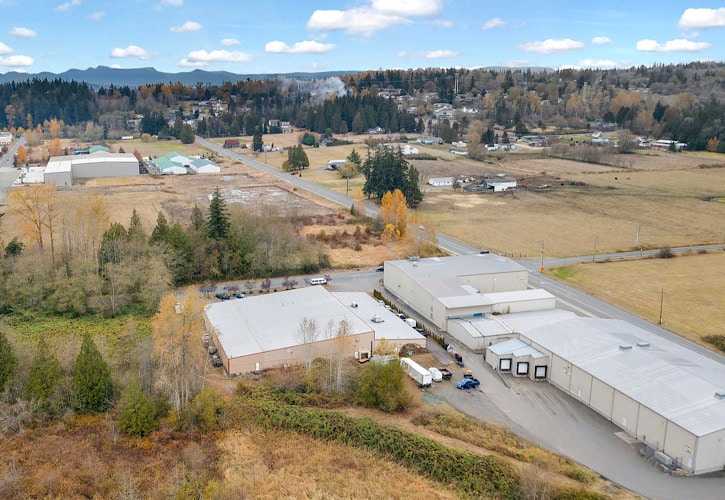 Inherently Low Turnover
Turnover is a severe issue for many different types of properties. Apartment complexes and single house tenants have to constantly worry about how they will fill vacancies in their buildings.
But when it comes to industrial properties, investors can breathe a sigh of relief.
For one thing, the supply of these properties is low (as was discussed in the previous point).
This means that most tenants in industrial spaces will need to figure out ways to scale within the confines of their current space rather than seeking out a larger one to accommodate any growth needs.
Opportunity is Everywhere
The need for industrial properties (and the opportunity this need presents to investors) is not limited to one geographic region. This trend can be observed all across the U.S.
If you're unsure of whether or not your region affords you the opportunity for industrial real estate investment, do a little digging. Odds are, you'll find a pressing need similar to that of other areas across the country.
Few Responsibilities for Landlord
There's no doubt that tenants will have particular, specific requirements for industrial space. The landlord should do everything they can to accommodate these needs and ensure that the tenant is happy with the arrangement.
That being said, there aren't very many items that landlords have to keep up with when it comes to industrial spaces. Remember, industrial spaces are nothing at all like a living space or a retail space. The people who are working in this building will be there for just one purpose: to work.
Standard considerations like flooring, plumbing, electrical, and general maintenance issues are undoubtedly important. But these are much easier to handle in an industrial space, and the landlord can generally keep the tenant happy and safe with minimal effort.
Summary
As was outlined in this article, industrial real estate is an enticing option for investors right now for the following reasons:
The continued online shopping boom;

Decreasing supply and rising demand;

Low turnover with industrial properties;

Abundant opportunity across the country;

Few landlord responsibilities.
For all of the above reasons, any investor should strongly consider acquiring an industrial property. These spaces are getting hotter and show no signs of cooling down any time soon.
If you are interested in investing in industrial property, talk to an expert today!
Are You Looking For A Qualified Commercial Agent In Your Area?
Josh and Jolene will work with you to make sure that you find the best commercial real estate agent for you and your business – anywhere in the world. We understand how vital the process can be, so we're here to help.
The best part is this service is free to you!
Contact Josh and Jolene Directly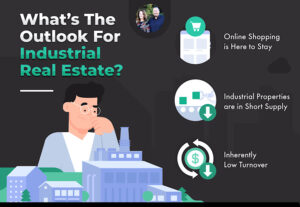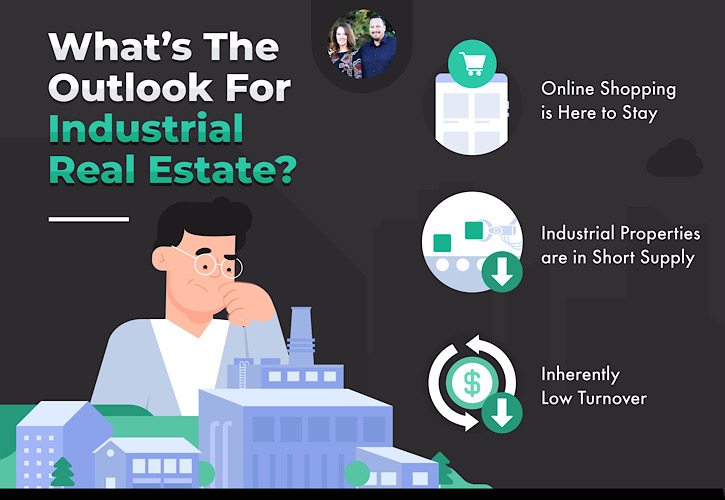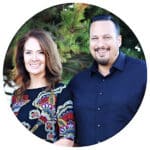 Hi! We're Josh and Jolene Baijot, the creators of this website. We're also commercial real estate brokers in Bellingham, Washington. Thank you for taking the time to read this blog post. We appreciate your time spent on this site. You can connect with us on Facebook, Instagram, or contact us through this website.
Keep Reading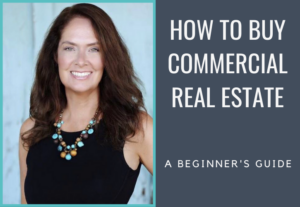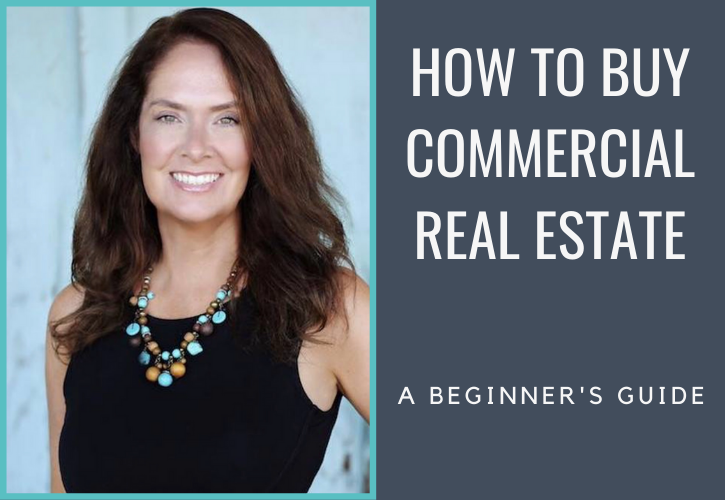 It's easy to hop online and start looking at properties you may want to purchase.
However, before you start investing in commercial real estate property, begin
investing in your commercial real estate knowledge.