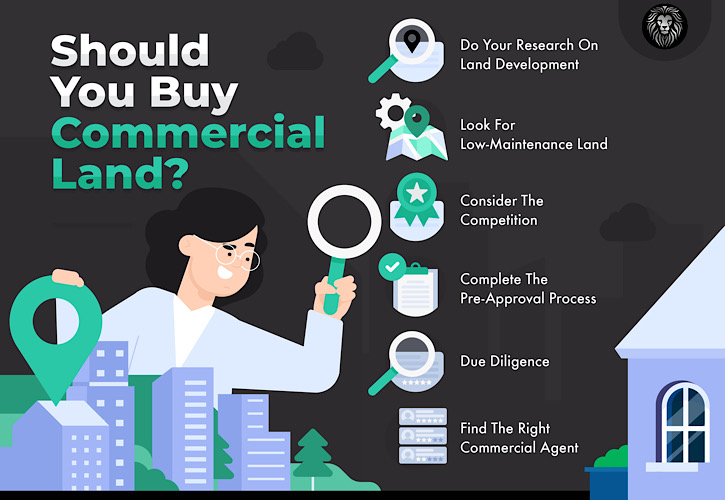 Purchasing vacant land to develop into commercial property can be a lucrative and strategic financial option. For those looking to diversify their portfolio while enjoying the profit that can come from commercial developments, starting from scratch may be a great option.
However, investing in commercial land requires a bit more than simply buying and building. To ensure that you see the financial outcome you desire, it is essential to research and develop a plan for locating, purchasing, and developing your commercial land. Read below to learn more about the process and how you can take your first steps in investing in vacant land.
Should You Invest In Vacant Land?
There are many reasons to invest in commercial land rather than merely buying an existing commercial property. Raw land provides a clean slate for investors to develop a unique or specific type of commercial property.
Another route some investors take is to purchase vacant land to hold onto it until the right buyer comes along. If purchased strategically, owners can make a profit off an appreciated land sale. The same holds for land purchased in a region experiencing a quick level of residential or commercial growth. If you can project the value of vacant land in the future, you can potentially find a raw land nest egg that is perfect for your portfolio.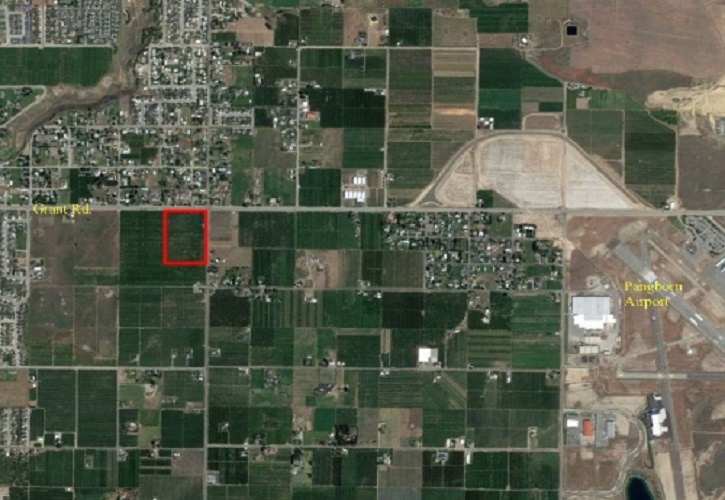 Step To Take To Buy Commercial Land
While every investment purchase comes with risk, there are several steps you can take to increase the chance that your commercial land purchase will provide a high return.
As areas continue to see exponential residential and commercial growth, vacant and raw land for development is becoming increasingly difficult to find – and therefore, more expensive. If you want to see a return on your investment, do your research to locate vacant land in areas likely to see development.
Whether residential or commercial, it is much more likely that your raw land will appreciate if you strategically purchase in regions of growth.
Look For Low-Maintenance Land
One of the reasons investors look to commercial land for investing is the incredibly low overhead involved. Vacant land requires little to no maintenance and upkeep – perfect for those interested in adding to their investment portfolio while paying little to keep it updated.
In your process to find and purchase commercial land, the first step is to locate the property you want to buy. Look for land that requires minor upgrades and is in an area that can be built upon quickly. This will help save you time and money over more extensive land developments – and attract buyers or builders.
Like land maintenance, another aspect to look for in your search is the number of investors already purchasing land in the region. The more investors are already in the land market, the more likely you will end up paying a premium for the land and potentially entering into bidding wars for the property.
First Time Buying Commercial Real Estate
In that case, it is beneficial to start the loan process early to ensure you have the correct documents for taking out the land purchase loan.
Complete The Pre-Approval Process
Similar to buying residential property, completing a loan pre-approval process will speed up buying commercial land.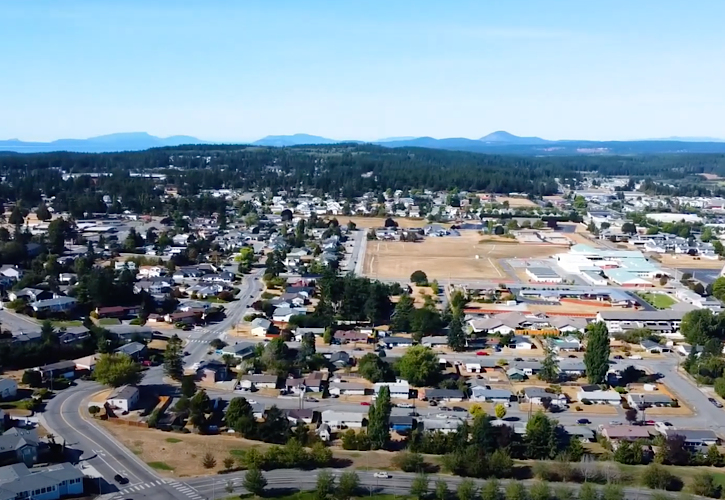 There Are Two Types of Land Purchases
Purchasing raw land with no plans to develop a structure can be pretty risky for a conventional lender to finance. The process of applying for such a loan will be cumbersome, with you submitting a very high credit score and showing a stable financial position in your bank statements.
Another option is to apply for one single loan for both the land and the construction costs. This will mean less paperwork for you and lower closing costs. Even more important than that, you will get funding for the entire project all at once. You will not find yourself in a situation where you have bought the land but are having a tough time securing a lender for funding the construction costs.
The lender will require you to submit the building plans and inquire about the builder's experience managing your project. Once the lender approves your construction loan, funds are slowly released as and when required by your project.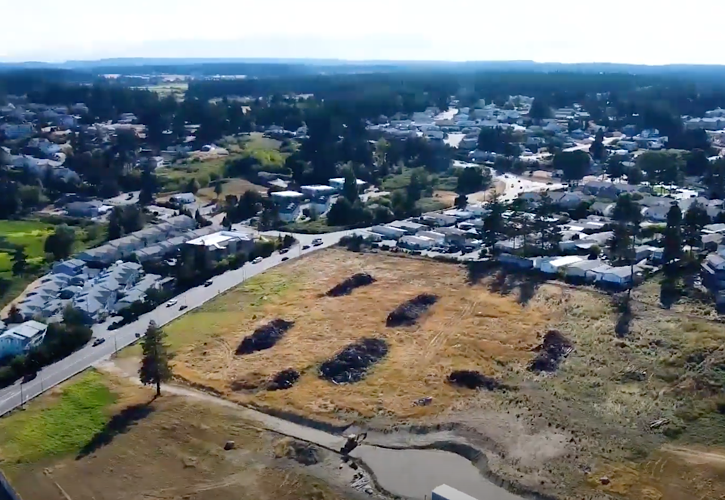 How to Get a Loan to Buy a Commercial piece of land
Local Banks and Credit Unions: Local institutions know the local real estate market better and may agree to provide the loan if they find it feasible. They may still ask you for your creditworthiness, so it is always a good idea to get your financial statements in order ahead of time.
Home Equity: If you currently have considerable equity in your own home, you will be able to borrow a second mortgage. However, your home will be the collateral, and if you do not make timely interest or loan payments, the lender can take your home and put it up for foreclosure.
Retirement Accounts: The IRS rules allow you to borrow against your 401K. There is a limit to it, though – 50% of your savings or $50,000 (whichever is lower). If you fail to cover loan or interest payments on time, you will be charged a withdrawal penalty tax.
Owner Financing: You might be able to get financing from the raw land's current owner. The owner might not be in a hurry to earn cash, so they might negotiate a loan deal with you. Owner financing is relatively cheaper because it can be arranged for a longer-term, and there are no cleaning costs as with a traditional loan.
SBA 504 loans: The Federal government offers these loans at low fixed interest rates and are guaranteed through US Small Business Administration. The term can vary from 20 to 25 years.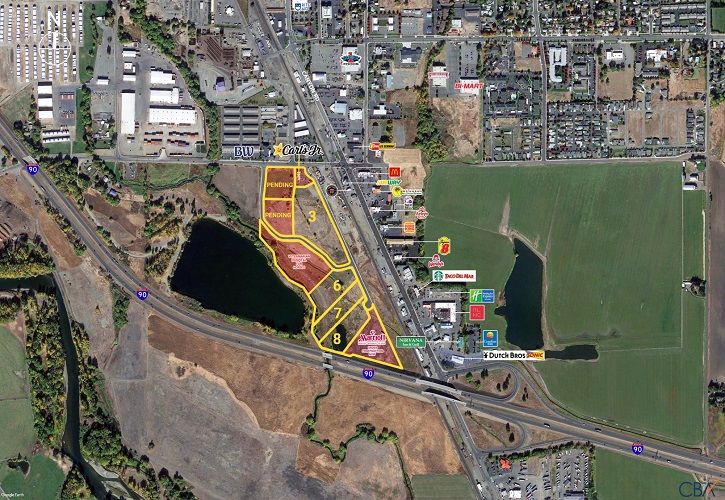 Another vital part of the commercial land purchase process is doing your due diligence. Consider how the land currently looks and undertake any necessary testing for environmental hazards to avoid buying a piece of land that requires more maintenance and updates than it was initially worth.
How To Maximize Your Commercial Land Purchase
Many of the aspects involved with commercial land purchase operate similarly to residential or commercial property purchases. Following the steps to ensure that you buy the right piece of land can help you enjoy a long-term investment that diversifies your portfolio and provides many benefits over the years.
When it comes to your commercial land purchase, seeing the land as a long-term investment can help you justify the cost. In general, commercial land is a hands-off investment that can be appreciated over time with little work.
One way to think of commercial land purchases is as a buy-and-hold strategy. With a buy-and-hold purchase, you buy the land without the intention to develop or sell the land quickly. This can help you in the long run as you allow the region around your purchased land to grow and develop – potentially pushing up the value of your land for a future sale or development opportunity.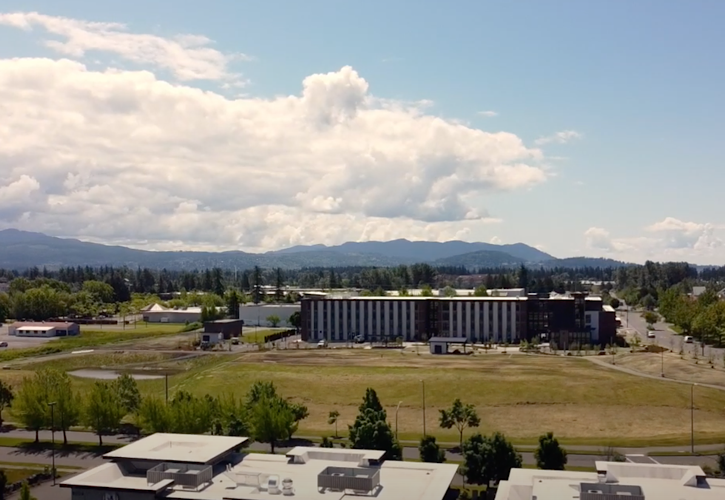 Alternative Commercial Land Uses
Another reason to consider a buy-and-hold strategy for vacant land is that vacant land can be used for various purposes other than development. Consider the idea of leasing out your vacant commercial land for use by farming co-ops, hunters, and even billboard companies. There are countless ways to make a profit off commercial land purchases without lifting a finger with developers.
Another great benefit is the chance for you to snatch up low-cost land that will appreciate over time. Many investors will buy up hundreds of acres of land to hold onto it until the right time. Much of this involves speculation, so you should always consult with experts before purchasing commercial land as an investment.
Where many land investors lose out is on the unexpected zoning or usage laws related to their land. Should you purchase a parcel and discover that zoning prohibits commercial development, you may end up with a piece of vacant land that has been vacant for a reason.
To ensure that your investment doesn't leave you high and dry, take the time to research the local ordinances and zoning information.
Make The Right Purchase With A Commercial Agent
While purchasing commercial land can be similar to other real estate purchases, many aspects require an expert eye. To ensure that you buy suitable land with the best chance for appreciation, work with a skilled commercial real estate agent.
The right commercial real estate agent will work with you from start to finish, ensuring that you find the piece of commercial land right for your unique circumstances and financial goals. Contact us to help you find the right commercial real estate agent.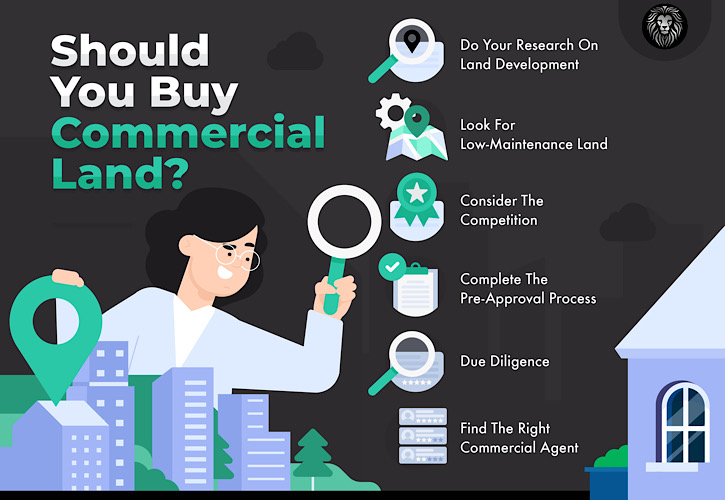 Hi! We're Josh and Jolene Baijot, the creators of this website. We're also commercial real estate brokers in Bellingham, Washington. Thank you for taking the time to read this blog post. We appreciate your time spent on this site. You can connect with us on Facebook, Instagram, or contact us through this website.